Music review: Jill Jackson, St Luke's, Glasgow
As much a stand-up comedy show as a gig, this intimate performance from Jill Jackson was a Paisley-patterned Americana hootenanny, writes Paul Whitelaw
Jill Jackson, Saint Luke's, Glasgow ***
Jill Jackson is a naturally funny storyteller. This intimate performance by the Paisley-born singer-songwriter was practically a stand-up comedy show with some musical interludes.
A tribute to her former manager Colin Sinclair, who passed away last year, it raised money for the British Heart Foundation. Sinclair clearly meant a lot to the erstwhile Speedway frontwoman, who embarked upon a solo career back in 2011.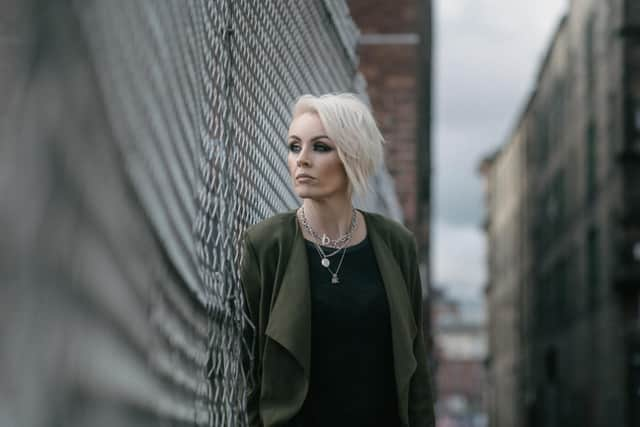 Her fan-favourite solo album, Back to Zero, was performed in full, with each song prefaced by extended bouts of garrulous banter.
She told self-deprecating stories about her younger self, her teenage son – who doesn't much care for his mother's music – and her proud parents, both of whom were in attendance. "The swingers of Paisley," according to Jackson, have put those party days behind them. "They don't even have the Pampas grass any more."
If you don't get that reference to a once popular urban myth, then Google is your friend.
Jackson was only messing about. Her cheeky preamble segued into Grasshopper, a touching tribute to a loving father who joined his wife in being entirely supportive and accepting when Jackson came out as gay.
Artists who perform this kind of music – heartfelt faux-Americana – often come across as terribly dull and earnest, but Jackson is an unabashed entertainer. She enthusiastically thumped her drummer's tom, tootled on a tiny honky-tonk kazoo and posed absurdly for some "spontaneous' photographs. She gave her all and then some.
The music? Jackson has a strong, supple voice. Some of her songs are striking – wracked piano lament Forgive Me was the undoubted highlight. She's talented, she's good, she should be a Radio 2 playlist staple.
I was, however, more impressed by the convivial mood she conjured up. A Paisley-patterned Americana hootenanny.