Music review: Hebrides Ensemble, RSNO Centre, Glasgow
Following hot on the heels of the Ed Sheeran copyright case, this was a fascinating exploration of the concept of originality in music, writes Ken Walton
Hebrides Ensemble, RSNO Centre, Glasgow ****
A programme centred on reimagining music from earlier times had, itself, to be reimagined, but not to the point of losing the thematic thread, nor indeed the quirky fascination at the core of this sunny Sunday afternoon performance by the Hebrides Ensemble.
Presented as part of the ensemble's current partnership with the RSNO, it should have included Cassandra Miller's About Bach, but with artistic director and cellist William Conway indisposed it was deemed prudent, even with the matching calibre of Christian Elliott as a last minute cello replacement, to drop that particular piece.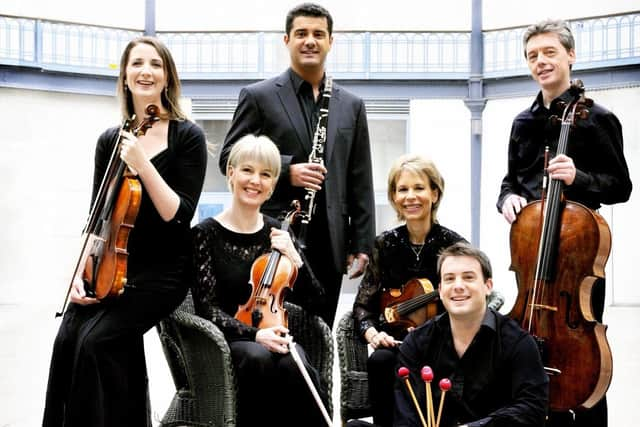 No matter, the remaining programme gave us plenty to think about, not least umpteen reminders that no cellular motif or harmonic shift is necessarily original, only the personalised invention from a limited tool box by the truly creative mind. (Horn player Stephen Stirling made reference to the recent Ed Sheeran copyright court case.)
It opened with Mozart's literal retouching for string quartet of an Andante from an early Symphony and a Bach fugue, performed with crystalline purity – minimum vibrato – its function, as the simplest manifestation of musical anachronism, possibly to attune us to the process.
In his reworking of Schubert, Three Schuberts, Scots-based composer Tom David Wilson called on the full Hebrides resources – the addition of clarinet, horn, bassoon and double bass – to forensically redesign the innards of familiar music. No.3 of Moments Musicaux, the hell-for-leather chase music of Erlkönig, and the hypnotic naivety of The Hurdy-Gurdy Man from Die Winterreise: all were freshly titillated in Wilson's natty textural remix.
The longest and most surreal work, Jörg Widmann's five-movement Oktett, was saved till last. Professing homage to Schubert, Widmann's characteristically wild meanderings were wacky verging on funny and entertainingly played, but there's a Jekyll and Hyde at play here, where Widmann's ego commits Schubert's to oblivion.