Music review: Graham Nash, Glasgow Royal Concert Hall
For his current solo tour, Graham Nash is paying tribute to some of the many musicians he has collaborated with over the years, writes Fiona Shepherd
Graham Nash, Glasgow Royal Concert Hall ****
Graham Nash's 60-year career in music is based on collaboration – his signature harmony vocal style needs at least one other voice to be effective.
His solo singing is in beseeching shape but on his current tour he was joined by two capable harmonisers in guitarist Shane Fontayne and keyboard player Todd Caldwell with which to pay tribute to the many musicians he has played with over the years, starting with Hollies frontman Allan Clarke – represented by a wistful Laurel Canyon-like take on their 1966 hit Bus Stop.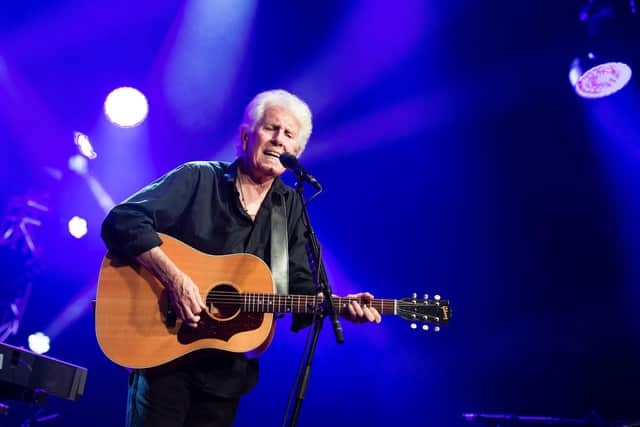 A year later, Nash was, in the old druggy parlance, "turned on" by the hippy folk scene operating out of that fêted Los Angeles neighbour and found his musical brotherhood in Stephen Stills, Neil Young and the late David Crosby, with whom he made beautiful music but often had a stormy relationship.
From their various collaborative albums over the years, he chose to honour "Cros" with the glorious Critical Mass/Wind On The Water and Stills with a tasty organ-embellished Love The One You're With. From the Neil Young canon he chose Only Love Can Break Your Heart – one of Young's sweetest melodies, which appealed to Nash's own strong pop sensibilities.
The heartbreak was leavened by his Crosby, Stills, Nash & Young classic Our House, its simple, charming picture of domestic contentment dedicated to its inspiration, Joni Mitchell, while he opened the second half of the show with Mitchell's own heady, romantic A Case Of You.
Nash is a life-long hippy, still on the peacenik train that is the Marrakesh Express – performed here to honour the magic of Morocco even at this desperate time – while his solo cut Military Madness was now applied to the war in Ukraine. But he remains more comfortable with the comforting likes of choral devotional Cathedral and a delicious, country-flavoured Teach Your Children.