Music review: Foy Vance, Queen's Hall, Edinburgh
Ranging from tender ballads to full-band country rock, this Queen's Hall performance from Foy Vance was a show of many moods, writes David Pollock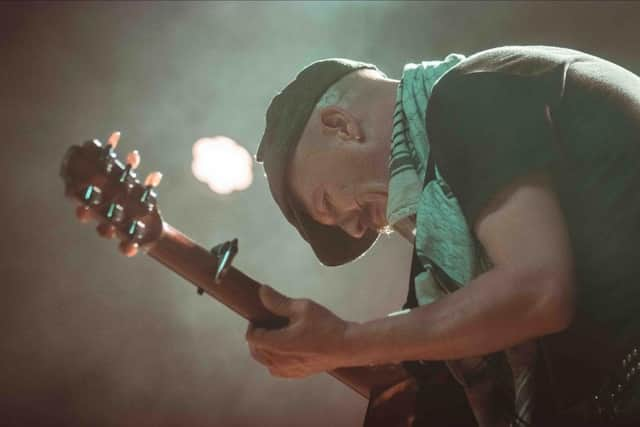 Foy Vance PIC: Jamie Niesh
"I usually do a lot more talking," said Northern Irish singer-songwriter Foy Vance, "but I signed a contract saying I'm not allowed to drink until at least the encore." The truth of this statement is unclear, but he certainly ended up getting through the set at a brisk pace, and there was a celebratory bottle when he got to the end.
Vance has been an album recording artist for 15 years, but what gave him a leg up was his signing to Ed Sheeran's Gingerbread Man label in 2015, soon after Vance saw chart success with a guest vocal on Rudimental's Never Let You Go. He's released four albums since then, including last year's Signs of Life, which gives him the depth of material to play a show of many moods like this.
It began with multi-instrumentalist Vance alone on the acoustic guitar; then, during the second song Hope, Peace and Love, he moved to the drums and was joined by one of his guitarists for a ragged, rocky outro. Vance makes textured, emotive, full-band country-rock, and from the transatlantic tone of his singing voice you'd never imagine he was Northern Irish, or that he lives in Aberfeldy.
Signs of Life was a tender ballad duet with his backing singer; Roman Attack and Hair of the Dog are bittersweet (but mostly bitter) songs about a collapsing relationship; and She Burns evolved into a hearty audience singalong. "I wrote this song as a Christmas present for my mum," he noted before Cradled in Arms. "What did you do for your mum? Gift vouchers or something? I call her about every couple of years, so it balances out."
Charitably, his fiercely talented bandmates Gareth Dunlop and Peter McAuley were allowed to sing songs of their own, which didn't differ much from Vance's style. There was more communal singing during It Ain't Over, more piano-seated tenderness during Indiscriminate Acts of Kindness, and by the end grown men were yelling out their love for him.