Music review: Estonian Orchestra, Olari Elts & Barry Douglas, Perth Concert Hall
Despite occasional moments of brilliance, this concert was let down by some laboured Rachmaninov and underheated Dvořák, writes Ken Walton
Let's hope this was just an off night in the Estonian National Symphony Orchestra's current UK tour, and that Sunday's Edinburgh audience witnessed something far more polished and assured than Saturday's Perth Festival attendees.
This programme under music director Olari Elts should have knocked us dead, dominated by two darlings of the repertoire: the melting intensity of Rachmaninov's Second Piano Concerto followed by the sweeping volatility of Dvořák's Symphony No 7.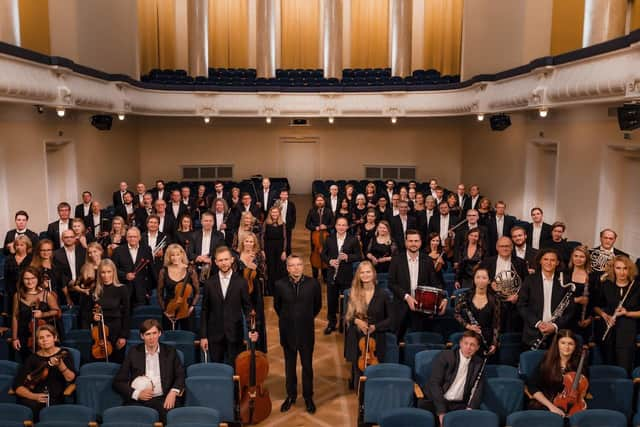 Yet any delights came fleetingly and elsewhere: firstly in the short concert opener, fellow Estonian Arvo Pärt's mystically captivating Cantus in Memoriam Benjamin Britten, its hypnotically cascading scales feeding off the gently persistent tolling bell; then in two encores that restored belief in an orchestra clearly capable of greater things.
The first of these, the timeless death music from Sibelius' Pelléas et Mélisande Suite, unleashed a passion from the strings hitherto suppressed, while the second – a swaggering Estonian Dance by Eduard Tubin powered by Bartok-inspired rocket fuel – provided the evening's first true burst of wild abandon.
It was barely enough to offset the sullenness, often carelessness, of the Rachmaninov and Dvořák. The partnership with soloist Barry Douglas in the concerto was palpably uncomfortable, the Irish pianist decidedly inward-looking, at times extracting a surprising deadness of tone on what is an exceptionally good Perth instrument. Elts and his orchestra struggled to align convincingly, even among themselves. Apart from a moment in the slow movement recap where the upper strings suddenly experienced a glowing, if momentary, sense of release, this Rachmaninov laboured and lurched.
The Dvořák was also under-heated, not helped by a scrappy start, and a tendency by Elts to over-complicate his gestures. Where he himself relaxed, the music sang and the rhythms came alive, but only fleetingly.