Unlike many of their Eighties peers, Duran Duran have assiduously avoided the legwarmers and rara skirts nostalgia circuit. Bona fide superstars of their age, they have no need to flirt with the festivals which set up a jolly conveyor belt of the decade's greatest hits performed by depleted line-ups of the original bands.
For some time now, they have been performing at four-fifths of their heyday capacity. Frontman Simon Le Bon and keyboard player Nick Rhodes have kept the faith (and their pop star hairstyles) over five decades and drummer Roger Taylor and bassist John Taylor returned to the fold at the turn of the millennium.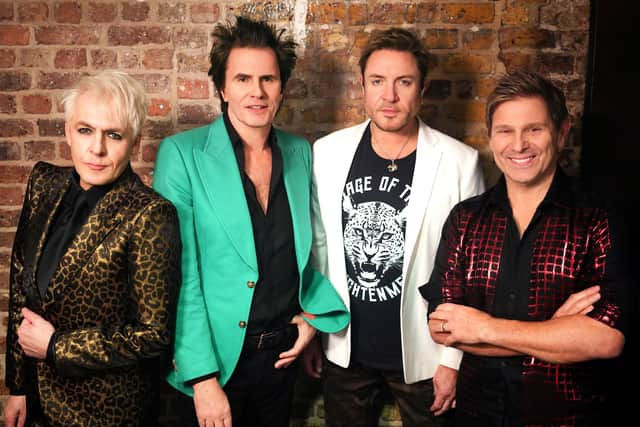 New material remains a fuel for the band if not the fans with three tracks taken from current album Future Past in this 40th anniversary tour set. While almost all hit bases were covered in their two hour show, they couldn't resist opening with Night Boat, a slowburn album track from their self-titled debut, rather than the following banger Wild Boys (with accompanying pyrotechnics strictly of the onscreen variety) or the infectious drooling of Hungry Like the Wolf.
Bond theme A View To a Kill was the essence of 1985 in all its synth pomp, while their session saxophonist was finally audible in the manicured funk mix of Notorious. Further deep cuts Last Chance on the Stairway and Lonely In Your Nightmare, the latter segued with Rick James' Super Freak, provided intrigue but didn't do much for the overall energy in the room.
Punky early single Careless Memories resonated but it was debut hit Planet Earth which truly caught fire. Emboldened, they ploughed straight into their perennially inadvisable cover of Melle Mel's White Lines and paired New Romantic anthem Girls On Film with Calvin Harris's Acceptable in the 80s. Encore renditions of Save A Prayer and Rio, meanwhile, were acceptable in any context.