Music review: Core - A Celebration of Noise, Maryhill Community Center, Glasgow
Well-priced tickets, passionate organisers and a carefully chosen bill ensured the success of the inaugural Core festival, writes Graham Falk
Full to the brim with some of the world's best metal and alternative acts, the newly-formed Core festival was something I loved the idea of. However, I was also concerned about how it would fare, both due to its timing, coming off the back of other metal fests such as Download and ArcTanGent, and the cost of living crisis.
Within minutes of entering the Maryhill Community Centre on Sunday night, though, where 200 or so heads were banging in tandem to tech-metal heroes Frontierer, I realised my worries had been unfounded. Well priced tickets and a clear passion for the event they were presenting ensured the organisers received strong backing from the local community.
Frontierer (****) are a straight-up onslaught on your senses. Following a tour with the legendary Converge, they refused to allow the audience any time to settle, offering up a wall of noise that shook us upside down for 45 minutes, dropped us on our heads and then demanded we waltz with them. Chaotic, loud and – most importantly – brilliant. Check out their track Bunsen and you'll see what I mean.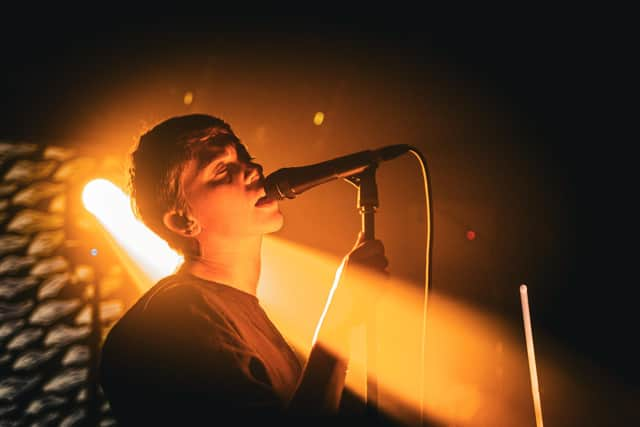 While they weren't headlining the event, it would be difficult to not crown Rolo Tomassi (****) as the band of the night. It's easy to forget Rolo are six albums deep. Fresh and full of energy in their infancy, they've somehow become more intense, more animated and more vigorous as the years progress.
There wasn't one murmur of discontent from the crowd that old favourites such as Party Wounds and I Love Turbulence weren't aired. Playing a range of songs from their last three albums, they didn't look anything like a band who have been around for almost two decades.
It would have been be easy to "play the hits" and head home to count the merchandise sales, but Rolo have always been a little bit different and people love them for it. In 2005, they were merely contenders but 18 years on they are stalwarts of the scene – a band to be admired with their best years still in front of them. Top class.