In the mid-1970s, Melvin Lindsey, an intern at a Washington DC radio station, introduced a new show and concept – the Quiet Storm.
Titled after a Smokey Robinson album, his playlist showcased smooth R&B but his concept could be applied widely – including to a Glasgow indie band fronted by non-identical twins.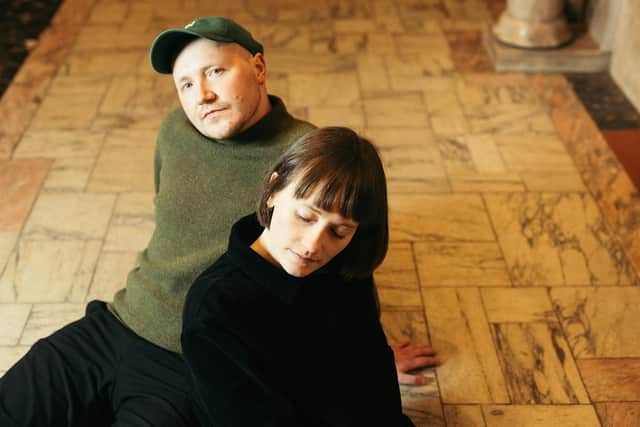 Cloth make music with a gentle touch but a troubled heart, the gentility coming from Rachael Swinton's whispered, almost deadpan vocals around which brother Paul picks his way with clanging plangency on a guitar borrowed from his label boss, Mogwai's Stuart Braithwaite.
The duo were playing at the launch of their second album Secret Measure, which Paul referred to with a certain self-deprecation that probably wouldn't go down too well with those in the marketing department. But there was nothing but appreciation in the room for the meticulous modesty of the pair.
That said, Rachael's vocal was initially discreet to a fault and it took a couple of songs to get the balance right or even hear her properly before a more organic mix was achieved between her cool voice, the purposeful drumming and the subtle suggestion of bassline shimmy.
Following a trio of new songs, they played some older material, including Felt (could this be the siblings' favourite cloth?) with its subtle snake-hipped rhythm, before circling back to their favourite track from the new album, the relatively robust Ambulance.
Paul gave advance warning to the audience that there was to be no encore, simply flagging the last song of the set as one of their first songs.
Demo Love remains one of their strongest tracks and a compelling introduction to their mix of aqueous bass and chiming, almost gothic guitar.
In a set made up of almost bloody-minded understatement this was by far the most demonstrative sound of the night.