Music review: Ben Folds, Usher Hall, Edinburgh
In this concert to promote his eighth album What Matters Most, Ben Folds was both effortlessly personable and powerfully uplifting, writes David Pollock
"It's really amazing that you come out to see the old fella," said American singer-songwriter Ben Folds, by way of a thank-you to his audience. A youthful 57, he's been a successful singer-songwriter for 30 years, yet his lyrical concerns remain current and his performing energy high.
Promoting What Matters Most, his first album in eight years, brought a sense of occasion to proceedings, and the large crowd responded to his six-piece band with enthusiasm. It wasn't a show for greatest hits recital, but one for fans who wanted to be entirely absorbed by Folds' songwriting persona.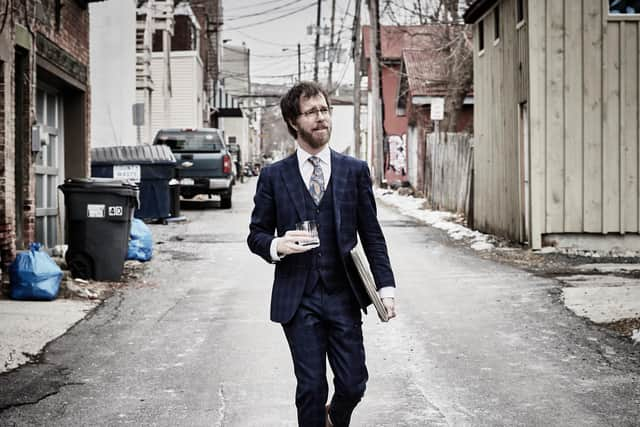 Sitting and occasionally standing at the piano, his new songs took in wry joke lyrics (Exhausting Lover) and a sharp take on the effect of conspiracy theories (Kristine From The 7th Grade). His vintage songs were mostly drawn from 2001's Rockin' The Suburbs: The Ascent Of Stan, the perfect description of ageing Still Fighting It, Annie Waits, and Zak And Sara.
In a special twist to events, Folds also shared the spotlight with his band's recently installed Glaswegian session bassist Mandy Clark, instructing the audience to give her raucous applauseand post it on Instagram.
At one point Folds and the band also improvised an entire song for her, apparently entitled Mandy Clark On The Bass Guitar, and the crowd loved the matey, bespoke nature of it. Clark seemed thrilled too, turning on her fuzz pedal for a noisy solo during her song (and keeping it on for the following Not The Same).
Contrast this with the gentleness of the unamplified song played by cello-and-acoustic guitar duo Tall Heights midway through the set, their places in Folds' backing band rewarded both with this and their co-billing on the main set closer Moments.
"We wanted the last song on the album to be completely positive," said Folds, in Moments' introduction. "We need one of those." Both song and set were effortlessly personable and powerfully uplifting.