Music review: BBC SSO: Conquest of the Useless, City Halls, Glasgow
The BBC SSO gave an impassioned world premiere performance of David Fennessy's reaction to Herzog's iconic film Fitzcarraldo, writes Ken Walton
David Fennessy's lavish Conquest Of The Useless was long in the making – as was Werner Herzog's epic 1982 adventure film Fitzcarraldo and the subsequent documentary of the film's production that inspired this stand-alone musical trilogy. These threads came together on Saturday in the UK premiere of a work that began life a decade ago, consuming Fennessy's creative thoughts for years after.
Following a screening of Les Blank's documentary and a live panel discussion, the BBC SSO and conductor Jack Sheen unleashed a 70-minute concert piece as extravagant as Herzog's film. The latter centres on a man devoured by a vision to create an opera house in the heart of the Amazon jungle; Fennessy's music is both a reaction to, and absorption of, that obsessive theme.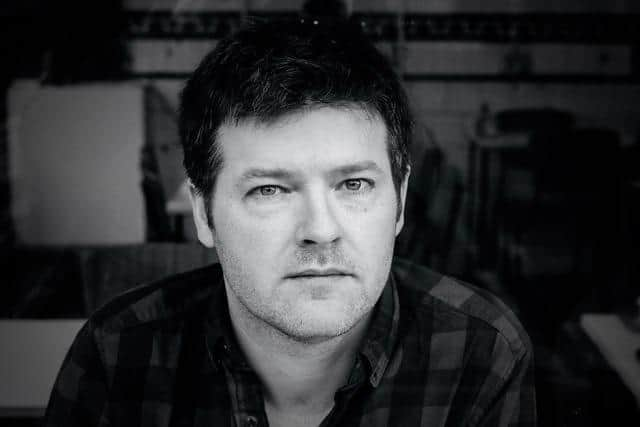 Involving a speaker (actor Brian Ferguson), singer (mezzo-soprano Jennifer Johnston), computer performer Peter Dowling, and the composer himself on electric guitars, its three components – Prologue, Caruso and "Gold is the sweat of the sun, silver are the tears of the Moon" – are more sensory reaction than cinematic narrative.
At its heart is a visceral compulsion, voiced variously in expressionist and impressionist terms but with an ardent undercurrent of romanticised freedom. Fennessy draws immediately on Verdi's Rigoletto in the opening Prologue, a thunderingly dense chord from which further quotes and an exquisite counterpoint of Amazonian sound pictures interweave.
In Caruso, processed recordings of the great tenor stimulate increased turbulence and a springboard for Fennessy's expansive guitar rhetoric, before the final work unleashes a cathartic sensuality, heightened here by Johnston's brief vocal enchantment.
It was an impassioned performance, troubled only by Ferguson's occasional inaudibility and a final lighting effect that understated its theatrical purpose.