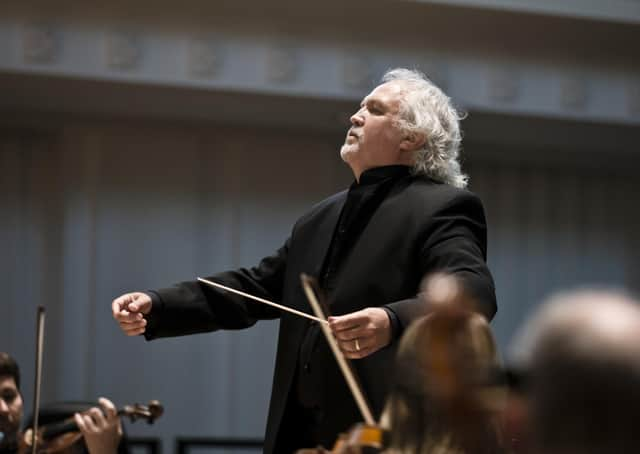 BBC SSO, City Halls, Glasgow *****
Even in relatively good performances under various recent guests, there has not been such richness of sound, such energised engagement, such rhythmic incision and wholesome unanimity as Runnicles sourced in this coupling of Henri Dutilleux's Correspondances for soprano and orchestra and Bruckner's mighty Symphony No 8.
Carolyn Sampson was the soloist in the French songs, mystically-infused settings of texts by Mukherjee, Solzhenitsyn, Rilke and Van Gogh which Dutilleux illuminates with a sumptuous orchestral scoring that sets fiery white-hot frissons above a dense, ravishing underlay.
In her first performance of these, Sampson embraced this counterpoint of brooding introspection and flights of ecstasy with probing versatility, echoed in Runnicles' unsentimentally fluid shaping of the orchestral canvas.
Then the Bruckner, and a fulminating performance that coaxed every ounce of spiritual juice from its epic shell. Angels and demons tussled feverishly within its volcanic flow: the magma-like transience of the opening, the Scherzo's rustic vigour, the timeless expanse of the Adagio, the compulsive heaven-bound journey of the Finale, evolving on a thrill-a-minute Wagnerian scale.
True, one wind solo suffered momentary tuning issues, but quickly faded to a forgettable instance in an otherwise gloriously visceral SSO performance.