Music festival's future thrown into doubt after Creative Scotland axes funding
Anger from organisers as plug is pulled on classical music showcase
The future of one of the UK's leading classical music festivals has been thrown into doubt after the event was stripped of its Creative Scotland funding.
Organisers of the Lammermuir Festival, which is staged in historic venues across East Lothian, have hit out after a third and final rejection less than weeks before this month's event was due to take place.
They have revealed they will have to raid the event's financial reserves to pay for this month's 12-day festival, which is ironically said to be attracting record audiences.
They say the festival, which is one of the biggest annual cultural events in East Lothian, is has been put under threat after the unexpected loss of almost a quarter of its annual budget.
Creative Scotland's decision has emerged days after it issued a fresh warning that it will be unable to keep regularly supporting the number of organisations it has done in recent years unless there is a significant rethink of the level of funding for arts and culture in Scotland.
An official report for the Scottish Parliament's culture committee highlighted concerns that as many as one in three arts organisations reliant on Creative Scotland funding are at risk of insolvency "in the short term" with the current funding situation putting around 900 jobs at "immediate risk" and potentially affecting more than 12,000 artists and other freelance workers.
The Lammermuir Festival - which provides work for around 350 musicians every September - has brought Scottish Opera, the Royal Scottish National Orchestra, the Scottish Chamber Orchestra, the BBC Scottish Symphony Orchestra, the Dunedin Consort and the National Youth Choir of Scotland to East Lothian since it was launched in 2010. It has been honoured as the best festival or concert series in the UK by the Royal Philharmonic Society.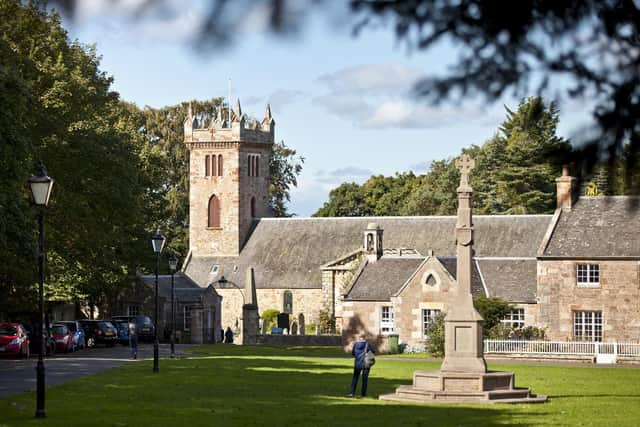 More than half the audience for the event, which has been valued at nearly £800,000 for the local economy, is drawn from outside East Lothian.
It has trebled in size since it was launched in 2010 by artistic directors Hugh Macdonald and James Waters, using 56 different venues to date.
A statement from the chair and trustees of the festival, which applied for £80,000 from Creative Scotland this year, said they were "appalled and saddened" at its decision.
They said: "The festival has indisputably been a huge success, giving pleasure to audiences from East Lothian and further afield, and presenting Scottish and international performers with worldwide reputations in beautiful and intimate settings across the county.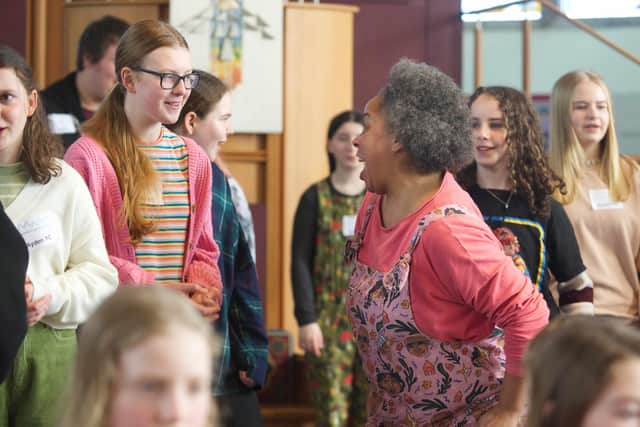 "In previous years, ticket revenues, private sector funders and public support have contributed about one third each of the cost of the festival, enabling us to keep ticket prices at a level to allow the widest audience to attend.
"If Creative Scotland had invested the sum requested it would have represented 23 per cent of the festival budget. This is crucial investment in an area of Scotland which does not have regular high-quality cultural events drawing audiences to the area.
"Public support has in addition allowed children and young people from across East Lothian to discover and develop musical skills and benefit socially from participation in music. Most recently this brought almost 700 people together in our community opera and engagement work, giving them the experience of every aspect of production as well as performing."
The board and trustees said the festival had twice been urged to re-apply over the last nine months only to receive a final rejection 16 days before last week's opening event, a decision they said "flies in the face" of recent expressions of support for culture from Scottish Government ministers.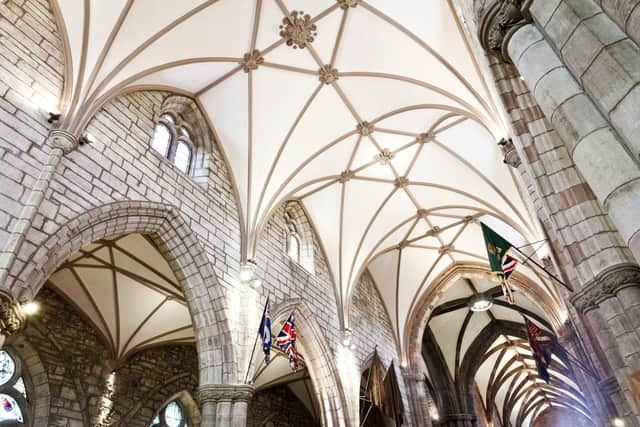 They added: "There has been no recognition that what has emerged is effectively a decision by Creative Scotland to give no priority to a festival as significant as Lammermuir, despite its record of achievement and its obvious appeal to audiences and performers, and no attempt is made to justify this.
"To deliver this year's festival as planned – with what is already being acclaimed as an outstanding artistic programme – we shall be obliged to use a significant proportion of reserves judiciously built up over many years.
"Thankfully, on this one occasion we were in a position to do this, allowing audiences to once again enjoy beautiful music in beautiful places as in previous festivals, and meet our commitment to artists.
"Without Creative Scotland support, the Lammermuir Festival's future is under threat. We urge Creative Scotland to reconsider their decision and secure the future of the festival. In order to make plans and commitments for 2024 and beyond we need the financial stability it has provided. We're determined to save the Lammermuir Festival for the future."
In common with many events, the Lammermuir Festival had been supported anually through Creative Scotland's "open fund".
The arts agency's recent report for Holyrood's culture committee that it had seen a 52 per cent increase in the number of applications to the open fund between 2019-20 and 2022-23. The value of funding requested is said to have increased by more than 100 per cent in the spae of three years.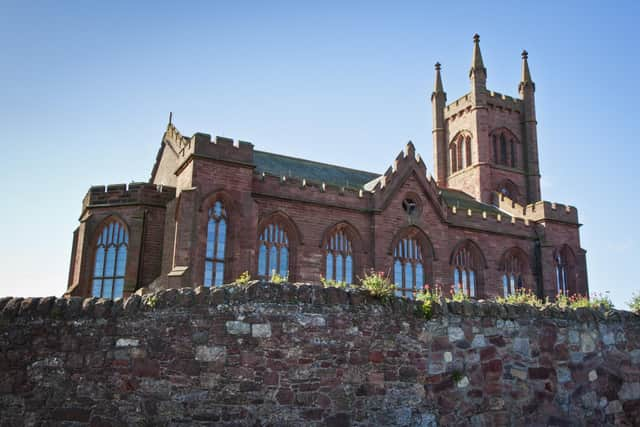 However Mr Waters said: "We're devastated and completely puzzled by Creative Scotland's repeated decisions not to fund this year's festival.
"For 13 years, it has steadily increased its funding, enabling us to create an event of truly international quality in an area underserved for culture.
"We've created many performance opportunities for Scotland's finest classical musicians, successfully delivered large-scale community projects and brought economic benefit to the area. We simply do not understand what has changed and why this has happened."
The leading Scottish pianist Steven Osborne, the festival's patron, said: "Festivals like this, outside of suburbia, have a very special place in music-lovers' hearts, and act as beacons of pride for their communities.
"To be able to hear world-class musicians in such beautiful settings as East Lothian provides is a wonderful thing. As such, I strongly believe the Lammermuir Festival should be cherished and fought for."
Creative Scotland said the Lammermuir Festival had received more than £​615,000 since it launched.
A spokeswoman added: "Demand for funding is increasing, and we receive far more applications than we have the budget to support.
"Whilst we recognise the important contribution Lammermuir Festival makes to Scotland's music sector, unfortunately, difficult decisions had to be made and we were unable to support their most recent applications.
"We understand this is disappointing, and we continue to advocate for more resources to support culture and creativity across Scotland."
Comments
 0 comments
Want to join the conversation? Please or to comment on this article.