Millions tune in to watch Edinburgh Zoo's pandas on webcams during coronavirus crisis
More than three million people have tuned in to watch the pandas since the beginning of March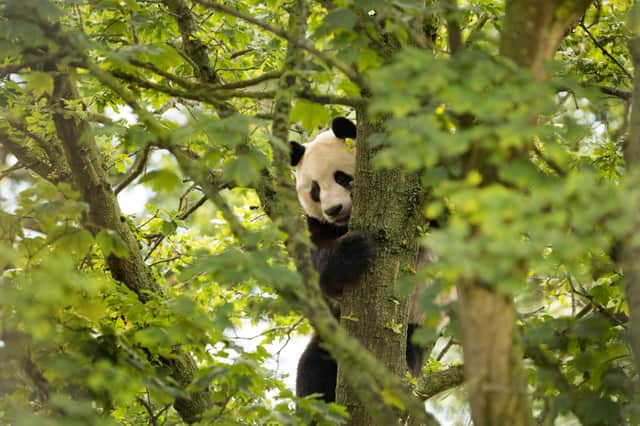 With everyone stuck indoors and many not able to go into the countryside and experience the wild flora and fauna that Scotland has to offer, millions have descended on Edinburgh Zoo to experience the wild – in a virtual sense, at least.
Edinburgh Zoo has revealed that more than three million people have tuned in to their 'panda cam', a live webcam feed of the panda enclosure at the zoo.
The star of the show, Yang Guang, is used to hundreds of thousands of visitors each year to the zoo in person, but normally registers a lower, but still impressive, 100,000 views a month.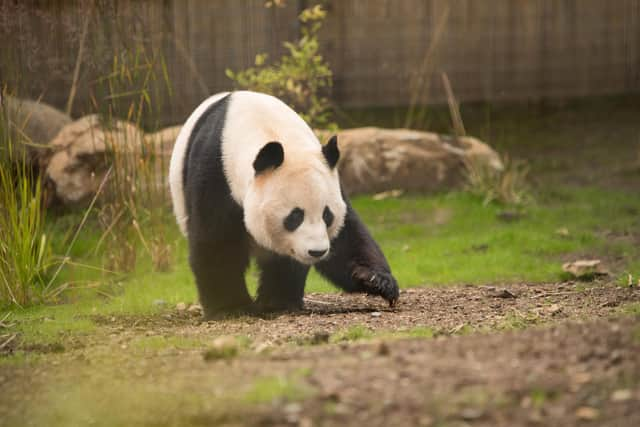 However, since the start of March and the onset of the coronavirus pandemic, people in their millions have flocked to the virtual zoo to watch him.
In March alone, 2.3 million people tuned in to the panda cam, with another 950,000 tuning in during April to date.
Last year, the webcam saw 90,000 and 95,000 views in February and March respectively, with 65,000 during the entirety of April.
Darren McGarry, head of living collections at Edinburgh Zoo said, "Since visitors can't come to the zoo in person, we've notice our webcams have been a huge hit, with millions of people tuning in.
"We've had so many great messages from viewers who say being able to check in on some of our animals has really helped cheer them up while they've been self-isolating and staying indoors which is lovely to hear."
If pandas are not your thing, the zoo also offers webcams of a tiger, a koala, and their penguin colonies.
Mr McGarry added: "You can watch Yang Guang our male giant panda, Dharma our Sumatran tiger, Tanami one of our male koalas and our gentoo and northern rockhopper colony on our online cameras."
Bird spotters are also in luck, with the RSPB having two webcams set up and available to the public to watch.
Despite COVID-19 meaning that their Scottish webcams were not able to be switched on, nature lovers can still watch peregrine falcons in Chichester and kittiwakes in Newcastle.
A spokesman for the RSPB said: "Over the recent weeks many of us have had limited access to the outside, or none at all.
"This makes any connection to nature even more precious, and we'd encourage everyone to tune in for a glimpse into the secret lives of these animals - and a reminder of the amazing wildlife that lies just beyond our doorsteps."