Union bosses and arts industry leaders have warned of an escalating talent drain out of the country unless a 10 per cent funding cut for Creative Scotland is reversed and significant new resources are secured for the arts.
There are predictions of a "dire" and "bleak" future for the cultural sector and Scotland being turned into a "regional outpost" if organisations, venues and events are left to go to the wall.
Critics have accused the Scottish Government of abandoning artists, performers and companies still recovering from the impact of the Covid pandemic, as well as turning its back on key pledges in its own culture strategy.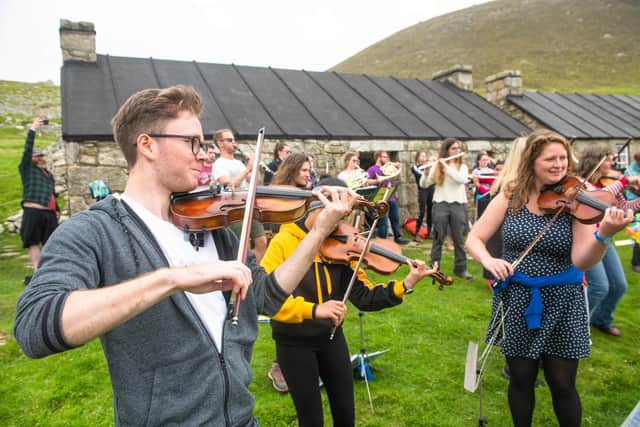 The Government is being urged to take action within weeks to halt the closure of venues and companies following the demise of the Filmhouse cinemas in Edinburgh and Aberdeen, the Blue Arrow Jazz Club in Glasgow and the Nevis Ensemble orchestra, which worked across the country.
Union leaders who claim they have been warning the Government and Creative Scotland for months of a "coming crisis" said "tough decisions" would have to be made next year on which organisations should survive to avoid widespread closures across the sector if more funding is not found to offset soaring inflation and energy bills.
Creative Scotland warned the Scottish Parliament in October of a "perfect storm" of factors engulfing the cultural sector, claiming its "fragile" recovery from the pandemic had been "more than overtaken" by a combination of rising costs, falling income and the impact of Brexit.
Despite warning Holyrood's culture committee that leaving organisations on standstill funding was "increasingly unviable," Creative Scotland was hit with a £7 million cut in the Scottish Budget. Chief executive Iain Munro later warned it may have to cut in half the 120 regularly funded organisations, known as RFOs, it provides long-term funding to.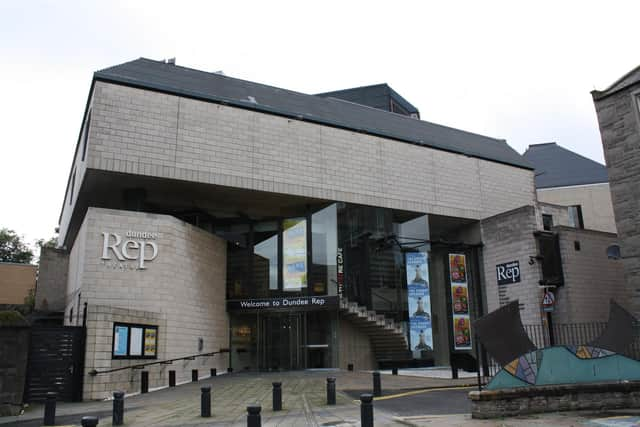 Paul McManus, negotiations officer with the BECTU union, said: "The current situation is pretty dire. It's a crisis we have seen coming over the last year, as all the economic chaos has unfolded, and with inflation going through the roof, rising energy costs and audiences not returning to pre-pandemic levels as quickly as people would have hoped.
"All the entertainment unions have been meeting with the Scottish Government and its agencies on a monthly basis and saying to them there are going to be real difficulties without significant sums of money. All the noises that we have heard is that there will be no more forthcoming.
"The Scottish Government and Creative Scotland will need to take some tough decisions. Applying the pain evenly across all the people they normally fund is pretty much going to drive dozens of companies out of business. They will need to say 'right, who are we going to fund and who are we going to fund properly so they can survive?'
"Most of the RFOs are currently living off the last of the emergency funding they got during Covid and it is rapidly running out. We're sitting here waiting on the phone calls from people saying they're having to make significant cutbacks."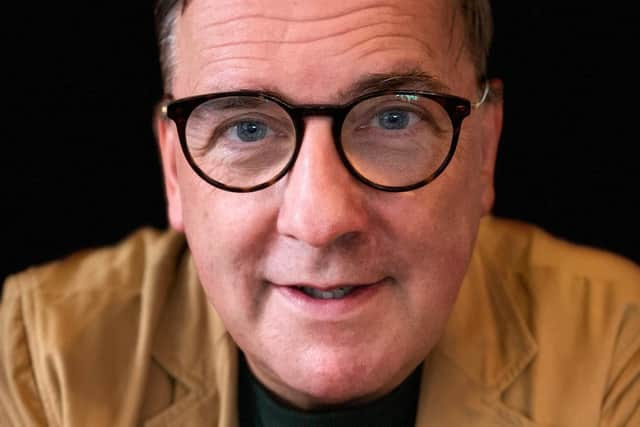 Caroline Sewell, regional organiser for the Musicians' Union, said: "The outlook is really bleak. We know organisations are all up against it. The only real solution is more investment and bolstering – not more bricks taken out of a great game of Jenga.
"There have been years and years of standstill funding, which has meant years of under-investment in the arts. They have never been seized upon or capitalised enough on in our eyes. We don't just want funding increases or hand-outs. We're talking about investment in an industry."
The Scottish cultural sector is reeling from the loss earlier this month of the demise of the Glasgow-based Nevis Ensemble, which blamed "severe funding challenges" for its sudden closure. It has had nine staff and a further 19 musicians on its books recently.
Sewell added: "Around 90 per cent of our members work on a freelance, job-to-job, project-to-project basis. It's famine or feast at the best of times. Pre-pandemic, it was generally low-paid, precarious work. The pandemic just exacerbated that. Brexit has meant that touring around Europe has been rendered absolutely impossible for a lot of people. Now we're looking at the impact of the cost-of-living crisis and the rise in inflation. For a lot of people at the moment, it is famine.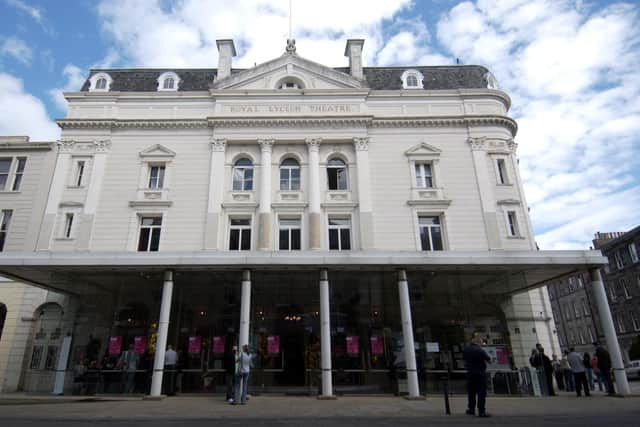 "The tide has gone out and we're starting to see how fragile the sector really is.
"What has happened with the Nevis Ensemble really demonstrates how precarious it is at the moment.
"A lot of freelance musicians are already in a really precarious situation. They will ultimately have to go and find work somewhere else to pay their bills. And when that happens they won't come back."
Fiona Sturgeon Shea, chief executive of the Federation of Scottish Theatre, which represents the theatre, dance and opera sector, said the recent cuts had put the recovery of a "fragile eco-system" at serious risk.
She said: "Prior to the pandemic, our members turned over more than £100 million per annum on public investment of well under 20 per cent of that amount. Pre-March 2020, they attracted more than 2.5 million people to productions each year.
"Most of our members in receipt of regular funding receive the same cash award from Creative Scotland now as they received for 2015-18. For several, this is a similar cash amount as their grant in 2010 when Creative Scotland took over responsibility for funding. Our members were already facing a real-terms cut prior to the latest budget proposals, which will compound this situation further.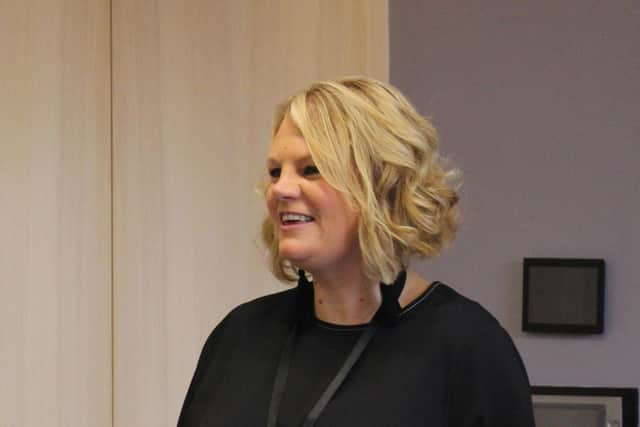 "Our essential freelance workforce was hardest hit by the pandemic, and now the cost crisis. They remain among the most poorly paid and inconsistently supported workers in Scotland. Some have been forced to leave the industry altogether, with new entrants having their careers stalled indefinitely.
"We are calling for a reversal of the cut, which is a relatively small amount – £6.6m compared to the Scottish Government's overall budget of £59.8 billion – but which will have a disproportionately negative impact on a whole range of outcomes including jobs, the wellbeing of Scotland's people and communities, and on the economy in general.
"We would also suggest instigating an immediate emergency plan for longer-term recovery."
David Greig, artistic director of the Royal Lyceum Theatre in Edinburgh, said: "At the moment, there is clearly not enough money for the arts in Scotland as we have understood them for the last 30 years.
"There is an enormous difference in what we are able to do compared to six or seven years ago. We have had to cancel work we would have done two or three years ago.
"The Lyceum will survive as a theatre. But it will have changed and what is already changing is that the actors, writers, directors and crew will have either given up or moved to London and we will then be fully a regional outpost.
"If anyone wants a picture of what Scottish culture will look like in ten years' time unless we change, just look back to 1945. Nothing was made in Scotland except for pantomimes.
"Every theatre is facing different issues and is finding different ways to survive, but we have all reached the end of imagination. We're not finding ways to survive by being imaginative, we're doing that by cutting. We cannot do stuff, so we're just not going to do it."
Ronnie Gurr, chief executive of the Scottish Music Industry Association, said the closure of the Blue Arrow Jazz Club and the Nevis Ensemble was "the tip of the iceberg."
He said: "The Scottish Government needs to go back and look at its own culture strategy document. If you go through it point by point, it has been completely contradicted by December's budget. There is absolutely no point in having a strategy if you don't implement it. They've driven a coach and horses through it.
"The top-line principles are about strengthening and empowering the cultural sector, but their actions have actually eroded and diminished the cultural sector."
Ayr Gaiety's chief executive Jeremy Wyatt said: "It's very uncertain and unsettling at the moment. Between the Scottish Government and Creative Scotland, decisions need to be made on what they want to achieve and the best way of doing that, not just leaving everybody to get by on less and less money.
"The thing that is really odd is that there were decisions made during the pandemic to back arts organisations. Why on earth preserve our cultural infrastructure during the pandemic then let it fade away?"