Manifesto music event asks: 'What would a mental health revolution look like?'
This year's Scottish Mental Health Arts Festival opens with a day-long event headlined by members of the Hen Hoose music collective. Andrew Eaton-Lewis explains what's in store
On Wednesday 4 October, SHEARS, Ray Aggs and Sarah Hayes of Hen Hoose music collective will headline a day-long Glasgow event called Manifesto. Launching this year's Scottish Mental Health Arts Festival, Manifesto will ask the question "What would a mental health revolution look like?" through live music, film, theatre, art and conversation.
Revolutions can take many forms. Hen Hoose's form of revolution has largely been a quiet one, supporting female (and non-binary) musicians through collaboration, education and activism, but the Scottish initiative has been groundbreaking on a national scale. What began as an experiment during lockdown is now a formidable collective in which prominent female musicians such as Karine Polwart, Emma Pollock, The Anchoress and Kathryn Williams are helping to support emerging talent.
It's clear that the music industry continues to have a problem with sexism. For the past year a House of Commons inquiry has been hearing sometimes damning evidence on "misogyny in music". Despite allegations of inappropriate sexual behaviour against high profile men such as Win Butler of Arcade Fire, Ryan Adams and Tim Westwood, there is still a widespread feeling that the industry is yet to experience a decisive, culture-altering "MeToo moment", with research showing most abuse is unreported. And the statistics speak for themselves. Less than a fifth of this year's summer music festival headliners, and barely one in six of acts eligible for the Brit Awards new "gender neutral" best act award, were female. The most comprehensive recent research found that in the UK just 14 per cent of composers and 20 per cent of signed recording artists, were women. The percentage of female producers is even lower, at around five per cent. And industry gatekeepers like CEOs are overwhelmingly male.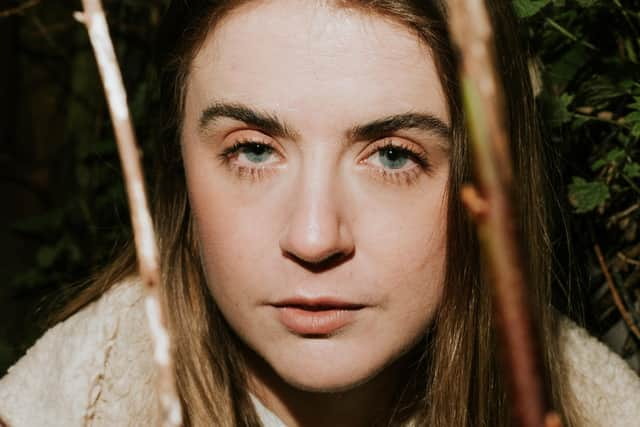 "There have been a lot of initiatives trying to make change but I don't feel like they're necessarily creating the opportunity," says Tamara Schlesinger, Hen Hoose's founder, who releases music under the name MALKA. "I think Scotland can be at the forefront of real change because the industry here is small enough that with a few people coming on board there should be enough of a shift."
Becca Shearing, aka SHEARS, is an example of Hen Hoose's impact. She was already a self-made online star in her teens after posting a series of cover versions on YouTube, where she now has 161,000 subscribers (to put this achievement in context, it's twice as many as KT Tunstall, who has released eight albums; SHEARS has released two EPs). Until recently, though, she still relied on male collaborators to produce her work.
"Growing up, women are kind of told to stay away from cables," she says. "Whenever I went into a studio there'd be a man sitting at a desk and I just never saw myself there. The music industry, especially the technical side, is still very much a boys' club and that's just the way it's been for a long time. But through Hen Hoose we're trusted, without question, with 'Can you mix this? Can you produce this?' and suddenly we've got no excuse not to grow as producers and mixing engineers and mastering engineers. So it's definitely a different sort of environment that I haven't been part of before. I've never worked with so many women at once. Normally you have to seek out these kinds of relationships, but just being brought together has been incredibly motivating for me. And they're all very inspiring women because they're all very talented in different ways, different genres, different technical aspects."
Last year SHEARS released Superhues, the first EP she had produced herself. Her Spotify biog neatly sums up her current state of mind. "Hi, I'm Becca. I write, produce and mix all of my music at home in my ever-growing studio. Finally found my place, and I'm happy with it."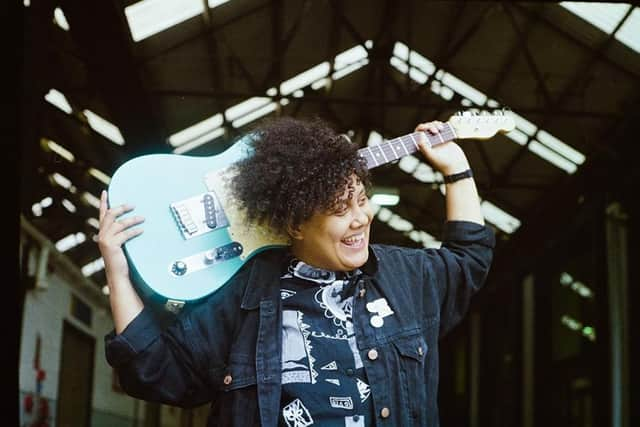 Producing is just one example though. For Schlesinger, Hen Hoose is about "showing all the options you have for a career in music, where you can say, 'I will still have my artist's project, but I can also make money doing this, or I can mentor.'" Notably, the achievements that Hen Hoose are most vocal about on their website are income-generating "syncs on Hollywood films, Netflix shows, global TV adverts" as much as more public but less lucrative activity such as radio play or festival appearances. In other words, it's the centuries-old feminist work of supporting women to earn a living on their own terms. "Obviously we're trying to level the playing field as well," says Schlesinger, "but it's also just trying to make sure there's security."
The most visible legacy of Hen Hoose's work to date is Equaliser, a hugely impressive compilation album written, performed and produced by members of the collective, which was shortlisted for last year's Scottish Album of the Year Award. It was a bittersweet landmark, however, its October 2021 release date tragically coinciding with the death of Beldina Odenyo, one of Hen Hoose's members, co-creator of its closing song. It remains a painful subject for everyone involved.
"It was a tragic, horrific time," recalls Schlesinger. "There are people in the collective who were incredibly close with Beldina. For me personally, I couldn't listen to the song (closing track Burn it All, a collaboration between Odenyo and Inge Thomson) for a long time. But in some ways, after the shock of everything that happened it felt so important that people had this song that she had created. She was so incredibly talented. I know that a lot of people supported the song as their way of trying to make sense of it all and do something positive."
Mental health, Schlesinger emphasises, is something "we're very, very aware of within the collective. When people go quiet, when artists step back for whatever reason, we need to make sure we're giving them space and time but also reaching out. It's complicated, but one thing we've always done is to try and take the pressure off. Any time anybody seems like they can't or don't want to do something we've always been very comfortable to say 'don't worry.' All musicians struggle with mental health. One of our aims as a collective is to try and highlight that and support people as much as we can."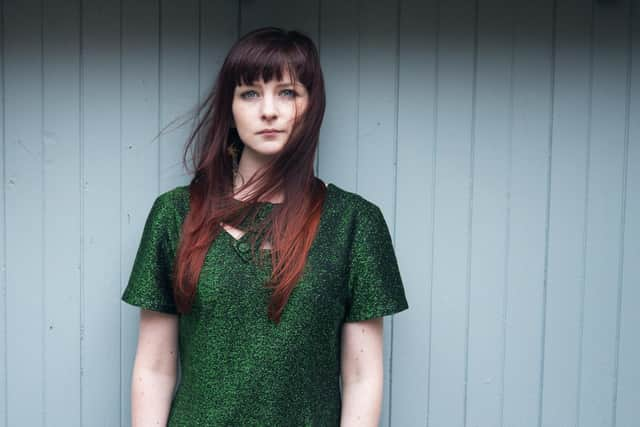 Andrew Eaton-Lewis is arts programme officer for the Mental Health Foundation