Make Music Day calls on Scottish musicians to perform Auld Lang Syne
The grassroots music festival has launched an Auld Lang Syne digital participation project.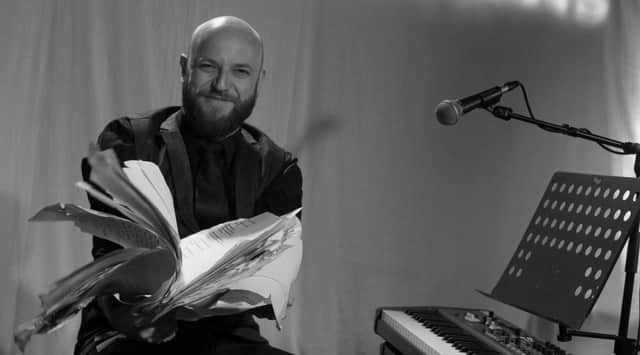 Make Music Day is a grassroots yet global music festival that takes place every year on 21 June – the summer solstice. The festival was originally launched in France in 1982, as Fête de la Musique, and its popularity continues to grow organically. Musicians from all over the world will be participating this year in a celebration which spans 1,000 participating cities, and over 120 countries.
Unlike traditional music festivals, Make Music Day is an open invitation which is extended to everyone; to make music anywhere and everywhere. In these times of social distancing, music has a unique power to bring people together as a community.
While large gatherings are expected to remain banned for a while – therefore leaving a summer without music festivals – the nature of Make Music Day means that people can still stay connected by filming music-making on camera phones and sharing online - enabling these performances to be enjoyed by audiences all over the world.
The Auld Lang Syne project
In response to the assembly challenges created by the coronavirus pandemic, Make Music Day UK, supported by The National Lottery through Creative Scotland, has launched the Auld Lang Syne digital participation project.
The project invites musicians and singers of all ages, skill levels, and musical persuasions to join together in a celebratory performance of one of Scotland's must popular and enduring folk songs.
Alison Reeves, the Scotland development project manager for Make Music Day UK says: "Make Music Day UK has been developing the presence of this global festival which recurs on the 21st June each year since 2017, and we decided early on in lockdown to divert all our efforts into supporting people to take part online.
"There has been a huge outpouring of Scottish music making on social media over the past months, and the Auld Lang Syne project will capture the wealth and diversity of people playing and singing together from their own homes. The song is sung across the world and the message of friendship is perfect for celebrating how music connects us across our community, nationally and globally."
This classic Scottish song takes on a new poignancy in these times of social distancing, as it acknowledges the importance of friendship and human connection. The song is renowned the world over, yet remains quintessentially Scottish. With lyrics written by Robert Burns, 'For Auld Lang Syne' is loosely translated as 'For the Sake of Old Times'.
Make Music Day UK has commissioned internationally acclaimed Scottish musician and composer Hamish Napier and in-demand drummer Cat Myers to create a special arrangement of this traditional folk song for the project.
Hamish Napier said of the project: "The lockdown has kept so many apart, but this project has been created to bring us together. It was exciting to be asked to create this new arrangement of one of Scotland's most famous songs.
"I've been singing it for as long as I can remember at ceilidhs, weddings and other public gatherings. It only has 5 chords in it: G, A minor, C, D and E minor. You can join in by singing, playing the melody, the chords, drums or bass line. Or get the pots and pans out, dance or juggle. The most important things is to enjoy getting involved, and I'm really looking forward to seeing the song come to life in the final project video."
Full details can be found how to participate on the Make Music Day UK website, where the sheet music, lyrics and recording tips on how best to film performances are all available as downloadable resources.
Like all Make Music Day projects, there is no participation fee, and no expensive video recording equipment is needed to take part, as most camera phones will be suitable. The project is now live, with the deadline for submissions being 5:00pm on Friday 5 June.
The video submissions will be stitched together to create a musical collage, which will be premiered on the Make Music Day UK website and social channels as part of the global Make Music Day Live Stream.
You can tune in on 21 June to the Make Music Day UK Live Stream for the premier of the Auld Lang Syne video on the Make Music Day website.
As part of the livestream, there will also be a special live performance from Strathspey by composer Hamish Napier and acclaimed celloist and musical saw player Sua-Lee.
Performers are encouraged to share their video performance to their own social channels on Make Music Day, tagging #MakeMusicDayScotland and #MakeMusicDayUK
The invitation to participate is not limited to those enjoy singing, or have access to musical instruments. The project welcome contributions from people playing home-made instruments too, and includes links to Bash The Trash's environmental art project, which provides direction in how to create fun instruments from found objects.