Live music events now worth more than £581m for Scotland's economy as overall audience tops 1.5m
New research reveals industry is supporting 5340 jobs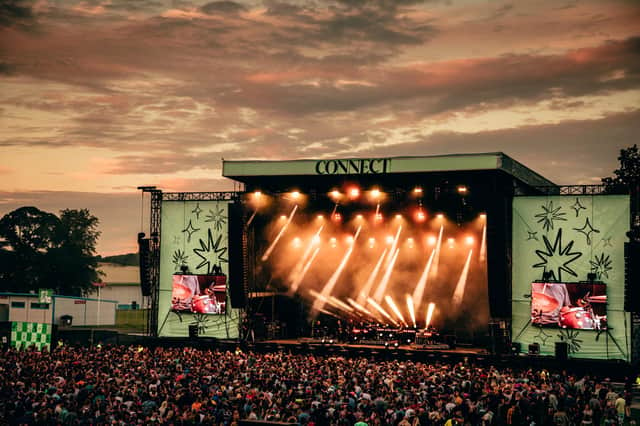 Live music events are now generating more than £581 million for Scotland's economy, according to wide-ranging new research setting out the values of festivals, concerts and venues.
A record overall of 1.5 million was recorded during 2022 after Covid restrictions were lifted early in the year.
Around 5340 Scottish jobs are estimated to have been supported last year by the industry, which was valued at £453 million in 2019, the year before the pandemic struck.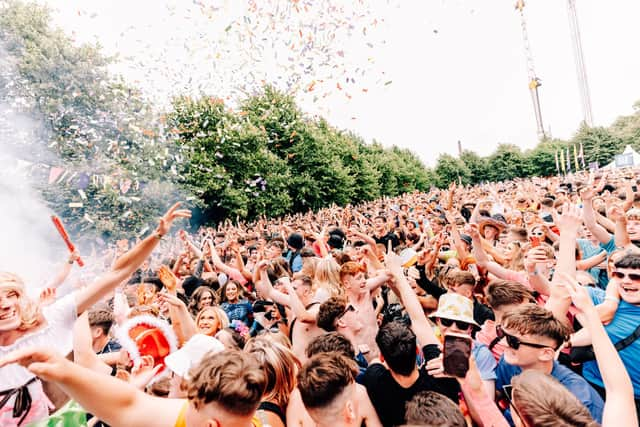 Major festival Connect, TRNSMT and Celtic Connections, as well as headline shows by the likes of Calvin Harris, The Eagles, Harry Styles and Coldplay, were said to have played key roles in attracting "music tourists" last year.
Other outdoor shows included Deacon Blue, Michael Kiwanuka, Simple Minds, Travis and Sir Tom Jones in Edinburgh, Suzanne Vega, Billy Bragg, Belinda Carlisle, Van Morrison and Edwyn Collins in Glasgow, and Noel Gallagher's High Flying Birds and the Stereophonics in Dundee.
The findings emerged in new research from industry body UK Music, which found that music events are now worth more than £6.6 billion. The overall attendance of 14.4 million is said to have supported around 56,000 jobs last year.
Jamie Njoku-Goodwin, chief executive of UK Music, said: "Music is one of our great assets – not only is it critical to the economic success in Scotland and across the UK, but it also generates huge amounts of soft power, and helps put our towns and cities on the global map.
"In 2022, music supported £581 million of spending in local economies across Scotland. This is testament to just how important a thriving musical ecosystem is for Scotland's towns and cities.
"But while music generates huge benefits for our local areas, the infrastructure and talent pipeline that it relies on still faces huge challenges.
"With a venue closing every week and one in six festivals not returning since Covid, it's vital we protect the musical infrastructure that does so much for our towns and cities.
"Post-pandemic, the role of music in transformative placemaking is more important than ever – and this report provides a valuable toolkit for local authorities to help them seize the benefits of being a 'music city.'
"By harnessing the power of music, Scotland can generate thousands more jobs, boost economic growth and attract even more visitors to the local area. This report shows how to turn that potential into reality."
SNP MP Pete Wishart, a former musician with the Scottish bands Big Country and Runrig, is the current chair of the All-Party Parliamentary Group On Music in the House of Commons.
He said: "Despite our small size, Scotland truly has a remarkable live music industry. Year after year, we see artists of all levels of stardom choosing to come to Scotland to perform, not to mention the huge range of festivals we have to choose from.
"It is fantastic to see the sector thriving once again post-Covid, but it is not yet out of the woods due to the skyrocketing production costs we are currently seeing.
"In my constituency alone, the brilliant Otherlands Festival has just been forced to cancel this year.
"It is therefore vital that all levels of government double down on their commitments to the industry to ensure it is protected and can continue to grow for years to come."
Comments
 0 comments
Want to join the conversation? Please or to comment on this article.