Limbo: Writer-director Ben Sharrock on his acclaimed refugee drama-comedy shot entirely on location in the Outer Hebrides
It was written in a fortnight in an isolated cottage in the Outer Hebrides without a phone signal or internet connection.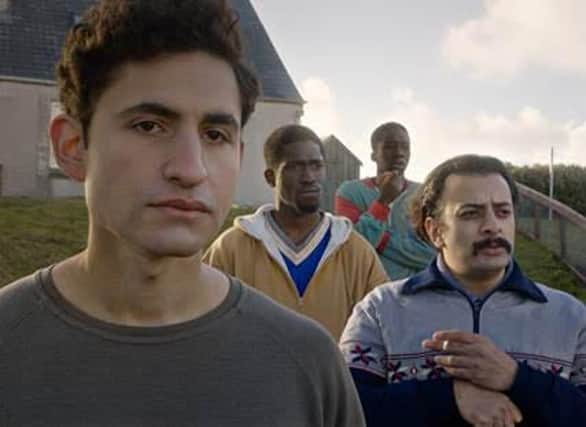 Now Ben Sharrock is being hailed as one of Britain's leading new filmmakers, with a drama-comedy inspired by the refugee crisis, which ended up being shot entirely on location in Uist after he returned there with a cast and crew for six weeks.
When Limbo, which focuses on a group of male refugees sent to a remote Scottish island to await the results of their asylum claims, is finally screened to Scottish audiences next week it will complete a remarkable journey for his film.
The Edinburgh filmmaker's feature has been lauded around the world after being selected for festivals in Cannes, Toronto, San Sebastian and Cairo, the birthplace of British-Eyptian star Amir El-Masry, who plays its main character, is on the BAFTAs longlists for both outstanding British film and outstanding British debut.
Made in Uist more than a year before the pandemic, the film has had its released push back till the end of July as the entire cinema industry has been been left in its own limbo.
But its writer and director feels that the experiences of lockdown have heightened its impact on early audiences.
The film sees Syrian musician Omar forge tentative friendships with other new arrivals in the island community, including Freddie Mercury fanatic Farhad, while their lives are put on hold as a harsh winter arrives.
The origins for Limbo can be traced back to a year Sharrock spent living in the Syrian capital Damascus in 2009, before the civil war, and his dismay at the reporting and "extreme depictions" of the subsequent Syrian refugee crisis in the UK media.
Sharrock said: "Across the landscape of UK film, no-one was really making films about the refugee crisis. I felt very strongly that our industry needed to say something about it and that I really had to make a film about it.
"It was a case of me then figuring out how to do that and write a screenplay with a big list of things that I wanted to avoid, such as using a western character as a vehicle for the story. I also wanted to avoid sensationalising the subject matter or creating a film where we end up pitying the refugee characters."
Sharrock was initially drawn to setting his story in an isolated Arctic environment after reading of Syrian refugees being sent to remote Scandinavian coastal communities.
He said: "We actually did some location scouting in Iceland. We looked at some of the small fishing communities in the north-west fjords but we were looking at these places and thinking: 'We could actually set this in Scotland and make it closer to home.'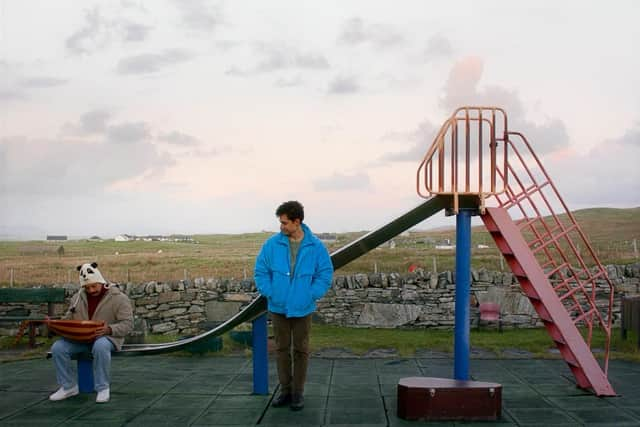 "It was around this time that refugees were being sent to islands like Lewis and Bute, but they were very different to the characters in the film as they already had refugee status.
"I was writing a film set on a remote Scottish island. I'd been to some of the islands but they felt a bit touristy. I felt I needed to go to a remote Scottish island. I looked at a map and saw Uist and wondered why I hadn't heard of it before. I felt that I had to go there.
"I stayed in a cottage with a peat fire in the middle of nowhere with no phone signal and no internet. I would just look out the window and write every morning and in the afternoon I'd look for locations. I'd say most of it was written in those two weeks.
"We actually went through a process of location scouting all over Scotland, but there was nowhere that had the same feeling and uniqueness."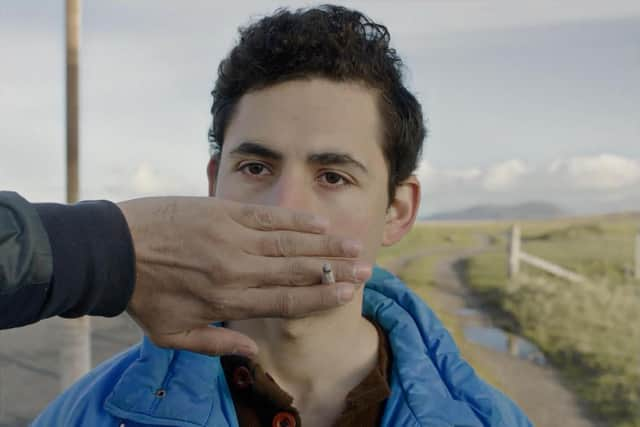 Sharrock was keen from the outset that the film, which focuses on four main characters – played by Amir El-Masry, Vikash Bhai, Ola Orebiyi, and Kwabena Ansah – would have a flavour of absurdist humour to reflect the "absurdity" of the situation the characters find themselves in.
He said: "I always saw Limbo as a drama-comedy. There is an undertone of humour that sometimes that comes to the fore.
"Part of my vision from the beginning was to have a tonal mix. It was a constant challenge in all the stages of the production process. We really took our time to very carefully balance the tone.
"It is obviously a really serious subject matter. There's a real responsibility to get that right. The last thing I would want to do is offend people."
El-Masry said: "When I first read the script I knew it was a special movie. It was the first time that I laughed and cried reading a script. I always felt deep-down that this film would go far.
"Omar is from a musical family and is a real virtuoso. He goes to the UK to claim asylum carrying his grandather's oud. But when he arrives he quickly realises that as a single male it's a lot harder to get asylum.
"He wanted to stay in Syria but had to leave because of the political climate. He would rather be there with his family. He feels trapped."
Although the Glasgow Film Festival has been forced to go online this year due to the ongoing coronavirus restrictions, its Scottish premiere on 3 March will still be a big moment for its writer and director.
Sharrock said: "It feels really exiting to be showing it to a home audience and have such a great platform for the film.
"I don't think you can't get a more Scottish film than this one. We really want the Scottish audience to embrace it and feel ownership of it.
"I think people are connecting with the film in a slightly different way because of the state of limbo that we're all experiencing and feeling the weight of that when they watch the film than they might have before."
Comments
 0 comments
Want to join the conversation? Please or to comment on this article.