Liam Gallagher's free NHS concert: how to apply for tickets to the Oasis frontman's gig at London's O2 Arena
As NHS staff work tirelessly to keep the public safe from the ongoing coronavirus pandemic, Oasis star Liam Gallagher has announced a completely free, special concert for NHS staff as a thank you for all their hard work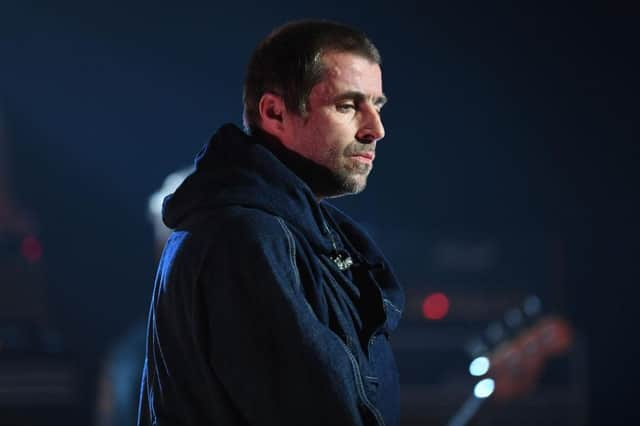 This is everything you need to know about the concert - including how to get tickets and where the venue is.
Later this year, musician Liam Gallagher is set to hold a special concert specifically for NHS workers at 20,000 capacity venue, The O2 in London.
Liam Gallagher tweeted: "It's an honour to announce that I will be doing a gig for NHS and care workers at London's The O2 on October 29th. They do an incredible job, we are very lucky to have them. LG x"
On the promotional image for the concert, it reads: "Liam Gallagher plus special guests."
The guests joining Liam are still to be announced.
Tickets have been made exclusively available to NHS staff and NHS contract staff as of 9am on Wednesday 15 April.
Tickets are limited to two per person – an eligible NHS staff member and one guest. You can access the tickets on the O2 website here.
When you click on 'apply for tickets', you'll be taken to a new page that will inform you that you're now in a queue. When it's your turn to enter the queue, you'll have five minutes to enter the website – if you do not enter the website in those five minutes, you'll lose your place in the queue.
It's not clear what documents or identification NHS staff and care workers will need to claim their tickets. However, it's likely you will need an NHS ID card or Primary Care Trust ID card.
The concert will take place on Thursday 29 October at the O2 arena in London.
The full address of the venue is: The O2, Peninsula Square, London, SE10 0DX.
The event page states that doors will open at 6:30pm, but this could change as we get closer to the day.
As this is a special event, there are special terms and conditions laid out for those looking to get themselves tickets.
These are the full details of the terms and conditions:
- This event is for NHS staff and NHS contract staff only who work in NHS hospitals in the UK. These special conditions are put in place to ensure that tickets are purchased for personal use by NHS staff and their guests only and are not sold for a profit and/or through resale sites
- A strict limit of two tickets per person applies (the eligible NHS staff member and one guest). Any tickets purchased over this limit may be cancelled and invalidated
- You must bring a valid NHS ID or Primary Care Trust ID card (original format, no photocopies), or details of employment if NHS contract staff, and this must match the name on your ticket or admission will be refused
- Only genuine mobile tickets will be accepted for entry (we'll give you full instructions on how to access your mobile tickets after you book). If you purchased more than one ticket, your guests must be with you at time of entry. Print outs and/or screenshots of mobile tickets will not be accepted for entry
- This ticket has no monetary value. You may not sell, or offer to sell tickets for this event
- If you can no longer use your tickets, please contact the ticket provider to re-allocate them
- Any tickets allocated, sold or offered for sale in breach of these special conditions may be cancelled and invalidated
- In the event of any inconsistency between these special conditions and any other applicable terms and conditions, these special conditions will apply