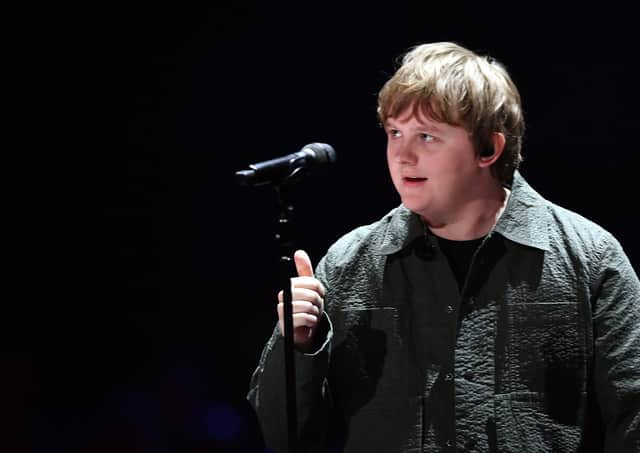 Lewis Capaldi performs during The BRIT Awards 2020 at The O2 Arena in February
The nominated acts and their albums will now go forward to a public vote to decide which make the shortlist and a chance to win the coveted title and accompanying £20,000 prize.
The full longlist includesHoneyblood for In Plain Sight, Karine Polwart for Karine Polwart's Scottish Songbook, Lewis Capaldi for Divinely Uninspired To A Hellish Extent, Mezcla for Shoot the Moon, The Ninth Wave for Infancy and Vistas for Everything Changes In The End.
General Manager of the Scottish Music Industry Association, Robert Kilpatrick, said: "This year's longlist showcases 20 outstanding albums, and is arguably the most diverse range of albums of any SAY Award Longlist to date. Never have we been prouder to announce the longlist."
West Lothian's Lewis Capaldi said, "It's an absolute honour to be nominated for such an incredible award. It would be quite nice to win to not bring any further prolonged shame on my household after being named as the only 'non essential' worker in the house."
Singer/songwriter Stina Tweeddale who performs as Honeyblood, said: "I am astounded and grateful to be longlisted for my record In Plain Sight. As always, being recognised by my peers within the industry is an unbelievable honour and I am sure to be surrounded by 19 other exceptional Scottish albums."
Delighted too at being included, Karine Polwart said: "On behalf of the Scottish Songbook band, I'm really chuffed our album is longlisted for The SAY Award this year.
"To me, it's not just an album of covers. It's a personal labour of love and a proper mining of memory and connection."
Alan Morrison, Head of Music at Creative Scotland said: "In this year like no other, music has given us the strength to get through whatever life has thrown at us.
"Scotland's musicians have shown us, time and time again, that their creativity can thrive in the most difficult circumstances."
Since its inauguration in 2012, the annual SAY Award has become Scotland's most prestigious music prize, respected by artists and fans alike. Previous winners have included Young Fathers and last year's Auntie Flo. Earlier longlist titles have featured everything from hip-hop to rock, folk to classical and many other genres of music.
In line with Government Covid guidelines, this year's awards will take place online.