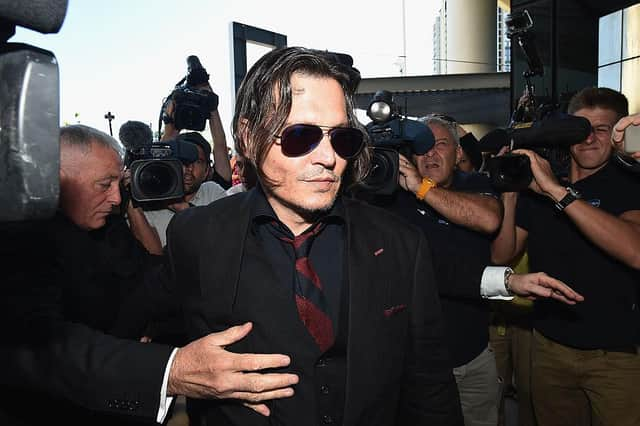 Johnny Depp's legal action against The Sun newspaper has dominated showbiz headlines over the past few weeks.
The three-week trial at the Royal Courts of Justice in London was due to start in March, but was delayed because of the Covid-19 pandemic.
It finally began on 7 July, and has provided the world with a revelatory account of the 57-year-old actor's toxic relationship with Amber Heard.
The Pirates of the Caribbean actor has been suing the tabloid's publisher, News Group Newspapers (NGN), and its executive editor Dan Wootton over an April 2018 article which referred to Depp as a "wife beater".
The libel claim arose out of the publication of an article in The Sun in April 2018, under the headline: "Gone Potty - How can JK Rowling be 'genuinely happy' casting wife beater Johnny Depp in the new Fantastic Beasts film?"
The article related to allegations made against Depp by actress Heard, 34, that he was violent towards her during their marriage – claims he strenuously denies.
Here's everything you need to know.
Libel is designed to protect a person's reputation if they feel their character has been defamed by something published in a permanent manner.
It differs from slander, which deals with defamatory statements said in public.
Anything published in a public forum that is alleged to be wrong and harmful to another person or company could be considered libel - and that includes on social media.
In Depp's case, he is claiming The Sun libelled him when they published a defamatory article calling the Hollywood star a "wife beater".
Depp argues the words caused damage to his reputation on a scale which could cause him financial loss in his career and life.
Can only celebs be defamed?
It's often thought defamation cases are reserved only for the rich and famous.
That's because of the high legal costs usually reserved for them, but anybody who can afford to and thinks they have been defamed can sue.
If someone believes they have been defamed in England, they have to begin their case within a year of the publication; in Scotland it's three years.
Though the libel laws at play in the Depp case are UK-based (and Depp lives in the US), the actor can still sue because the alleged defamation was published in the UK.
What will happen in the case?
The Depp trial is coming to an end - with a judgement expected at the end of the summer.
Until then, we won't know the outcome of the trial.