The Oxford Bar has become inextricably linked with Ian Rankin's Rebus detective novels.
But as Michie relaxed with a pint he had no idea he would be preparing to play the character himself within months.
Known to millions of TV viewers as maverick detective Robbie Ross in Taggart, Michie will swap the screen for the stage, and the streets of Glasgow for a dinner party at one of Edinburgh's most exclusive addresses, in Rebus: A Game of Malice, the character's second stage outing.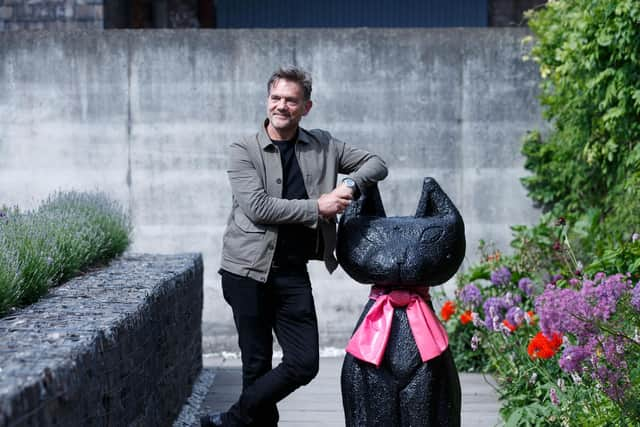 Created by Rankin, and the screenwriter Simon Reade, the show is set in an apartment on Heriot Row where a dinner party hostess has organised a game for her guests to try to solve a murder mystery in a stately home.
Although fans may have a bit of wait to see the show in Edinburh, playing Rebus in a story set in the New Town the show is already something of a homecoming in more than one way for Michie, who was brought up in the city and got his first job in theatre working as a stagehand at the Traverse.
Michie, who starred in Coronation Street and, more recently, Holby City, after Taggart, said: "My agents called me up and said there had been an offer to do the new Rebus play and asked if I wanted to read it. I told them of course I did! Given that it was a brand new Rebus story, I was desperate to read it.
"It's a great story, but a little bit surprising, with lots of twists and turns, as you'd expect.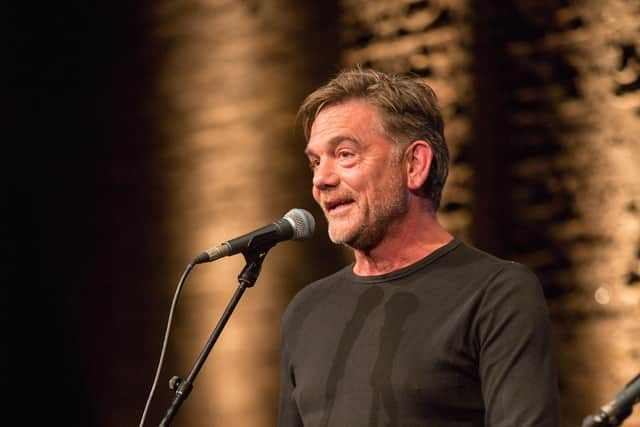 "It's not too long, which is important in theatre these days with the attention span of people, but there's not a word wasted."There is a real alchemy of the characters going on. They're all very different from each other, but it's also very believable that they'd gather together in a place like Heriot Row.
"Rebus has been asked along to this dinner party by a lawyer friend he's known for a long time and has always been attracted to. She has an agenda for bringing him along, but he has another reason for going along to this party, which she's not aware of.
"The hostess has devised this game in order to try to find something out and has invited a lawyer for a specific reason, but doesn't know Rebus is going to be her plus one."
As in the recent books, the new play sees Rebus officially retired from detective work, only to be suddenly drawn into a new case.
Michie, 66 said: "I feel Rebus is a very complex character who comes to life when he's at his work. He is retired, but obviously something happens in this flat which brings him back to life, because of his skills as a detective and his love of the job.
"He is quite binary. He very much sees people as good or bad. I think that satisfies his existence and gives him some comfort.
"Coming out of the army, doing the hours you do as a detective, and having a bit of a drink problem, he's had a hell of a life, but it's a life he has a love-hate relationship with."
Michie, who played Robbie Ross in Taggart for 12 years until the show ended in 2010, will also follow in the footsteps of John Hannah and Ken Stott, who played Rebus in STV's adaptation, and Brian Cox, who took on the role for a National Theatre of Scotland short film.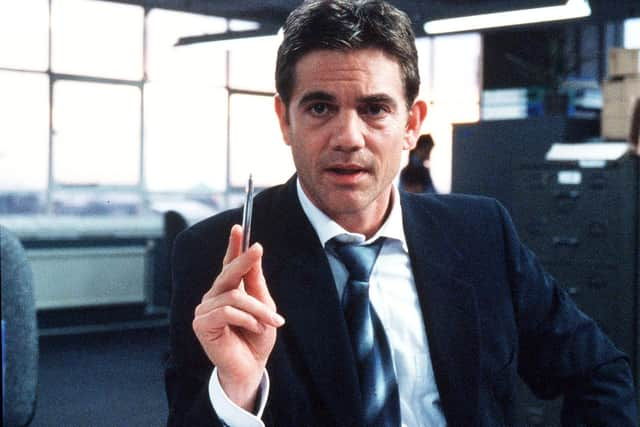 Michie said: "I'm not going to be copying anyone else, that's for sure. I'm going to eke out as much as I possibly can from the words that have been written, and basing my character on that and the external knowledge I have about Rebus.
"The rehearsals have been very intense. The director (Robin Lefèvre) pushes us very hard. I'm finding that conducive to the tension that's inherent in the play and the characters – it's going very well."
The new show's producers were involved in the first stage play, Rebus: Long Shadows, launched in 2018, and saw Charles Lawson and then Ron Donachie play the character as it toured extensively around the UK. However so far only the initial run of dates next month at the Queen's Theatre Hornchurch have been confirmed for the new show.
Michie said: "They've told me that I didn't need to sign up for a tour yet, as they don't know if there was going to be one. It's quite a short job, with a three week rehearsal and just three weeks playing. I think it's a bit of an experiment. My gut feeling is they want to see how it goes and then work something out.
"It is daunting. I can't lie. It's a huge responsibility, but it's a hell of a challenge. I'm ready that right now and to get back to theatre.
"Before I go on stage, I always have a lot of nerves. When people ask me how I deal with that I usually say that I need them to drive me through the performance, to keep me on my toes, in the moment, and in character.
"But if I was doing this in Edinburgh first I'd be even more nervous. I don't want to think about doing the play in Edinburgh too much, but it would be a wonderful prize.
"Edinburgh and Glasgow are two very different places, as we all know. They're only 50 miles apart, but are worlds apart.
"I'm from Edinburgh orginally, so when I went to work on Taggart I had to work really hard at playing a Glasgow cop. And the world of this play is very different from pretty much anything I did in Taggart."