Joan Eardley: The painter's painter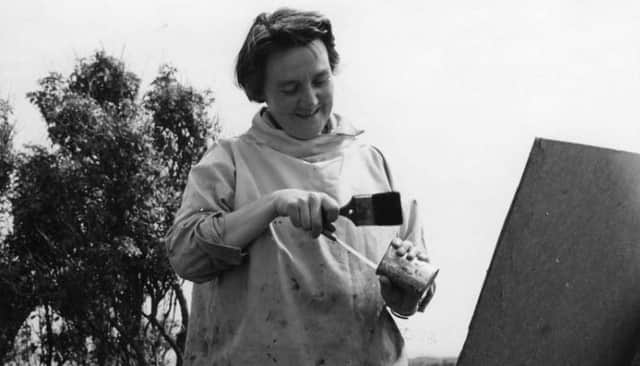 While her name may not be first on the list of prominent Scottish painters, Joan Eardley carved out a niche for herself in 20th Century Scottish art.
Born in West Sussex, she became synonymous with Scotland after moving north with her mother and sister during World War II.
Her most recognised works are her portraits of Glasgow children and, latterly, seascapes and landscapes in the north east village of Catterline.
Time spent in France and Italy resulted in a Renaissance influence in her later work. Her love for Giotto, for instance, can be seen in one of her most famous works, Beggars in Venice.
But Eardley's untimely death at the age of just 42 robbed her of the chance to be fully appreciated during her lifetime.
Dr Janet McKenzie of the National Galleries of Scotland suggested that her passing 'meant that she was never given the stature she deserved.'
Eardley built up a big following in the UK during her lifetime, with an international reputation coming post-mortem.
Inspiration and Reinvigoration
He recalled: "When I was about 11 I read an article about Eardley in a magazine and decided I wanted to paint. I've always kept it."
She is credited with 'reinvigorating a maritime trend in Scottish art' with her paintings of Catterline.
In an audio recording made some time in the 1950s Eardley says: "When I'm painting in the North East, I hardly ever move out of the village, I hardly ever move from one spot.
"I do feel the more you know something, the more you can get out of it."
That one of her paintings fetched £170,000 at auction in 2008 reflects the somewhat belated reverence of Eardley.
"She absorbed ideas from contemporaries like Robert Colquhoun and Robert MacBryde and in turn influenced the younger generation, both in her lifetime and since."
Biographer Cordelia Oliver wrote that Eardley's success 'lay in her ability to combine the acute, uncompromising painter's eye with a warm human sympathy and understanding'.
It is perhaps that human sympathy which has led to a growing appreciation of her work in recent years and a burgeoning realisation that in Eardley, Scotland can claim one of the most popular and original artists of the 20th century.