Janey Godley records video message of support for Scots language campaigners abused on social media
Award-winning comic and actress Janey Godley has recorded a video message urging her followers to support young two Scots language campaigners she says are being "hounded" by social media trolls.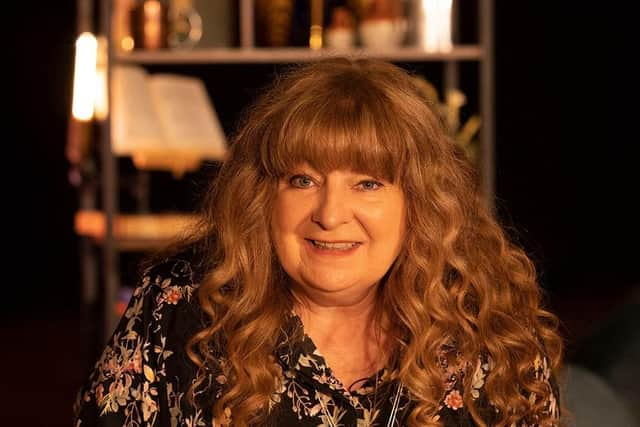 Godley, who was honoured herself at the Scots Language Awards last year, suggested Aberdeenshire singer Iona Fyfe and Fife poet Len Pennie were being deliberately targeted because they were women, adding: "They must really frighten them."
In a tweet posted with the video, Godley suggested there were political motives behind the attacks, adding: "Unionist men will not shut Scottish women down for doing poetry in the Scots language."
Pennie and Fyfe have told of being hit with a barrage of abusive messages in response to videos they have posted of them performing in Scots, which is spoken by around 1.5m people across the country.
Pennie spoke out last week on the impact of being bombarded with abusive messages on Twitter since her videos started going viral.
She has become one Scotland's most high-profile Scots language campaigners thanks thanks to "Scots word of the day" videos and her poems.
She has booked to perform alongside Godley at the National Trust for Scotland's forthcoming Burns Night online celebrations.
The 21-year-old became involved in a social media spat with George Galloway after he shared one of her tweets with the message: "Scottish nationalism. The future"
Pennie said last week: "The thing about Twitter, when someone comments, everyone who follows them can see. So if someone really hates Scottish poetry and comments, their followers post too."
Fyfe, 22, a former Scots Singer of the Year, has come in for increasing social media abuse since taking in Spotify for failing to recognise Scots.
She tweeted yesterday: "The abuse and misogyny that quines that spik the Scots Leid are subjectid tae is jist horrific. I'm no here tae be cried a "silly bitch". I'm no uneducated acause I spik and sing in Scots. #scots"
In her video message, Godley states: "I've just seen on Twitter that @ionafyfe and @Lenniesaurus – who do Scots language and poetry – are being hounded and hounded by unionists, mostly men on Twitter.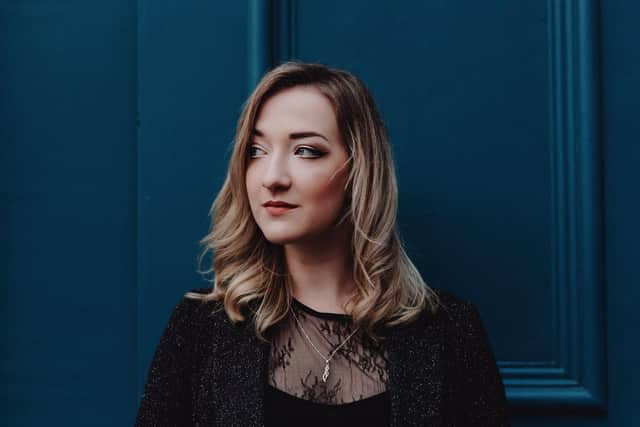 "Give these women some support. It's just women doing poetry being attacked by men who don't like women doing poetry. Go figure that s*** out. It must really frighten them."
Pennie shared Godley's Twitter post and said: "Scottish women supportin yin another? That's whit we love tae see."
Fyfe told her Twitter followers: "Haen the support o a strang wiman sic as @janeygodley is jist a dream."
Godley's message has been shared by prominent Scots language campaigners like Lesley Riddoch.
She tweeted: "Pre-internet, when I began broadcasting, I got letters fm (mostly) men complaining about my grammar. Uni lecturer wrote to say these guys are upset & uncertain about their place in a changing world. You are change personified. Keep gaun. @Lenniesaurus @ionafyfe"
Godley, who has been a viral sensation thanks to her voiceovers of Nicola Sturgeon's daily coronavirus briefings, was named Scots Speaker of the Year last October.
At the time she said: "There is a sense of snobbery about the Scots language. You can read the work of Burns or Shakespeare and people will love you. But if you speak in your ain Scottish tongue suddenly people assume that you are uneducated and working class."
A message from the Editor:
Thank you for reading this article. We're more reliant on your support than ever as the shift in consumer habits brought about by coronavirus impacts our advertisers.
If you haven't already, please consider supporting our trusted, fact-checked journalism by taking out a digital subscription.
Joy Yates
Editorial Director
Comments
 0 comments
Want to join the conversation? Please or to comment on this article.