For over 40 years, James Waters has been a key mover and shaker at the heart of Scotland's classical music life. His most visibly influential role was his 14-years as associate director to Brian McMaster at the Edinburgh International Festival, responsible for turning his visionary boss's wishes into practical and efficient reality.
His previous position as concerts director of the Scottish Chamber Orchestra was a natural step from the fast-learning apprenticeship he served in the early 1980s with the Scottish Baroque Ensemble (now the Scottish Ensemble) as its all-purpose assistant administrator. "I remember driving around remote islands trying to put up posters for the Baroque Ensemble, hoping to find that one critical person in the community who could get you an audience," says the one-time aspirational singer, whose formative musical years were spent as a choral scholar at Kings College Cambridge, before studying opera at the RSAMD.
Since leaving the Edinburgh Festival in 2006, life for Waters has been a remarkable juggling act, working as a consultant programmer with a multiple portfolio ranging from his co-directorship of East Lothian's Lammermuir Festival and classical programming role with the Bath Festival, to the evangelical zeal he has applied to establishing and nurturing classical music series at Perth Concert Hall, the Brunton in Musselburgh, and now a brand new one at the Beacon Arts Centre in Greenock.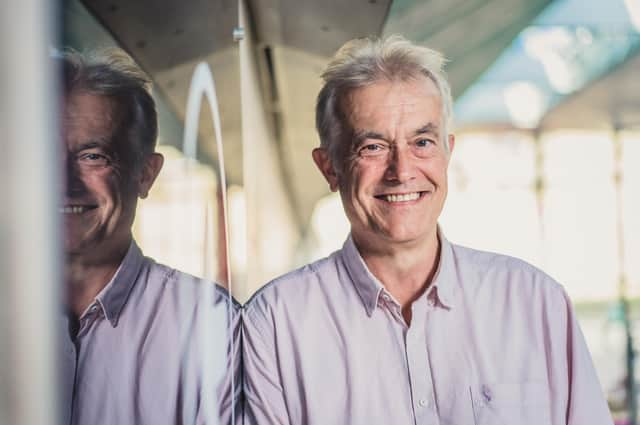 It's all about spotting openings, says the man with the bulging contacts book, specifically in relation to these last three venues and the potential they present in offering viable alternatives to core city locations.
"If you look at our main cities, none of the major venues are programmed except by the orchestras. The Queen's Hall doesn't, nor the Usher Hall, apart from its visiting orchestra season. Nothing is programmed by Glasgow [Royal Concert Hall], so there's a real opportunity to do interesting and varied things outside the central belt."
Waters' well-established Perth series have proved as much, most notably in the long-standing Perth Piano Sundays, in the lunchtime chamber music series broadcast regularly in collaboration with BBC Radio 3, and in his judiciously apportioned orchestral programmes. Waters has now added a new Classical Stars series. It opened recently with pianist Paul Lewis in the first of two recitals focusing on Schubert. Coming soon are Montenegrin classical guitarist Miloš, cellist Sheku Kanneh-Mason and the irrepressible saxophonist Jess Gillam.
There are two guiding factors for Waters: what audiences want, and what musicians need. "I ask myself, if I lived in Perth, what would I regard as satisfactory provision, where my quality of life was being supported by what was being programmed? As for the musicians, one of the most exciting things these venues can do is nurture young artists."
Such is the transferable blueprint that ensures each of these venues promises consistent quality with distinctive appeal. "You won't find the same artists doing the same thing in different places," he insists. "That's a very conscious policy. I want people to come to these places because they can't hear them anywhere else. I also want them to share in the discovery of rich new talent."
That's the thrill awaiting Musselburgh audiences, where the current emphasis is on young pianists. Upcoming solo recitals feature last year's BBC Young Musician finalist and Royal Conservatoire of Scotland student Ethan Loch, fellow RCS-trained Dida Condria, Jeneba Kanneh-Mason (at 20, the third youngest of this extraordinary musical family), and the Jordanian-Palestinian pianist Iyad Sughayer.
At Greenock's Beacon, Waters has engaged a wider mix for the waterside venue's inaugural series. Upcoming recitalists include Scots-based guitar ensemble Quartet Malamatina, virtuoso saxophonist Dean Walker Garrity, accordionist Ryan Corbett, and the 2010 BBC Young Musician winner, Turkish pianist Lara Melda. The current series ends in June with veteran harpsichordist John Butt playing Bach's monumental Goldberg Variations.
Does Waters see room for expansion of his programming empire? "I don't think there's much room for further expansion of what we do within the existing venues, but I do think we can broaden out where stuff's taking place. If we can continue to create places where music wasn't happening, but now is, that's great."