James McAvoy to direct his first movie to retell remarkable story of Scotland's infamous hip-hop hoaxers
The musical drama is set to recall the rise and fall of Silibil N' Brains
It was one of the most audacious hoaxes the music industry has ever seen.
But stage-and-screen star James McAvoy is to go behind the camera for the first time to tell the remarkable true-life story of the two Scots who adopted American accents and created false personals to become hip-hop stars.
Silibil N' Brains landed a big-money record deal, appeared on MTV, partied at the Brit Awards and supported Eminem as the pair lived out their dreams for more than three years. But their closely-guarded secret was the pair were actually former Dundee College students Gavin Bain and Billy Boyd.
McAvoy, star of The Last King of Scotland, Atonement and Filth, will be making his directorial debut with the feature, which is due to be shot next year, with most filming expected to take place in Scotland.
It will recall how Bain and Boyd pretended to be from California after their Scottish accents were mocked by record company executives in London when they were trying to make a breakthrough as a hip-hop act.
Bain convinced Boyd they would be treated differently if they adopted American accents and the ruse paid off, as they signed up with agent Jonathan Shalit, who launched the career of Charlotte Church, and then Sony Records.
The high point for the duo came when they supported their musical hero Eminem at Brixton Academy, but their lawyer had become increasingly suspicious about their true identities and confronted the pair when they came off stage.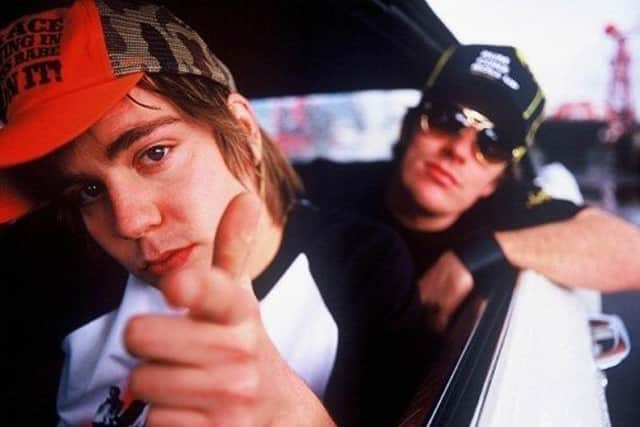 A partnership that had already been under strain with the pressure of maintaining their false identities broke up when Boyd decided to return to Dundee.
The new feature film has been announced a decade after the release of The Great Hip Hop Hoax, a documentary by filmmaker Jeanie Finlay, which charted the rise and fall of Silibil N' Brains.
Glasgow-born McAvoy trained at the-then Royal Scottish Academy of Music and Drama in the city. In recent years he has been best known for starring in the X-Men films and the series His Dark Materials, as well as starring in Cyrano de Bergerac on stage.
McAvoy said: "What these two young men from Dundee attempted beggars belief and I can't wait to bring this absolutely incredible, and also very Scottish-Californian, story to the cinema. Using Scottish talent behind and in front of the camera is something I'm passionate about and I'm over the moon to be making my directorial debut in my homeland.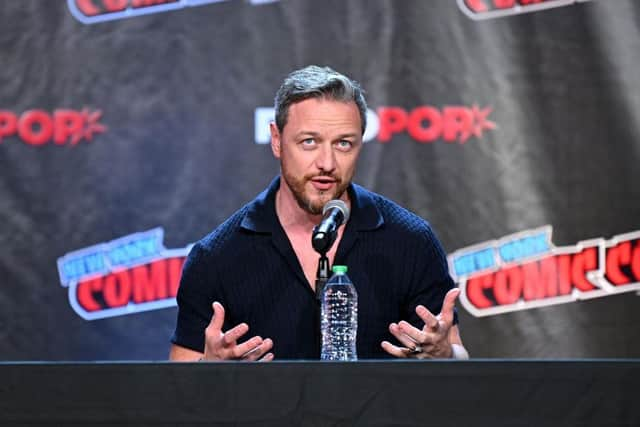 "The film will first and foremost be a celebration of the Scottish spirit, but the 'Silibil N' Brains' duo's audacious fakery can't help but appeal to audiences worldwide."
The movie's synopsis states: "Gavin Bain and Billy Boyd had their musical ambitions consistently ridiculed for having the 'wrong' accents, so they went for broke and reinvented themselves as Californian rappers. The currently-untitled movie will show how the duo re-recorded their own tracks with fake accents and turned up in London claiming to be an established duo on the Cali scene, as well as childhood friends with Eminem.
"They quickly bagged themselves a record deal, a hefty sum in advances, and an appearance on MTV … until it all came crashing down."
Comments
 0 comments
Want to join the conversation? Please or to comment on this article.