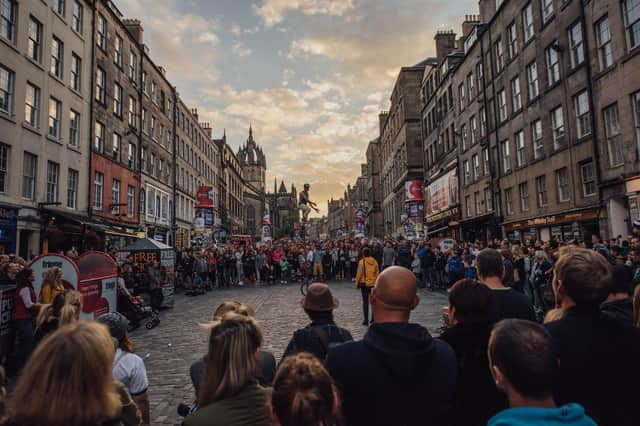 Six months from now, the Scottish capital will be about to step into the global spotlight to host the world's biggest celebration of the arts again.
There is already plenty of intrigue - and a fair degree of uncertainty - as to how its cultural offer will shape up after three turbulent years.
The only sure thing is that this summer will be a period of significant transition to a new future.
The most anticipated element will be the inaugural programme of Edinburgh International Festival director Nicola Benedetti, whose plans have been firmly under wraps since her appointment a year ago.
Book festival director Nick Barley is preparing for his swansong, after a period of unprecedented turmoil, which has seen the event go completely digital, then hybrid after relocating from Charlotte Square to Edinburgh College of Art, which will host the event for a third and final time before moving to Edinburgh University's Futures Institute in 2024.
New art festival director Kim McAleese has ushered in the changes for her first programme, deciding to cut the festival's key dates, when its special projects and events are held, to a fortnight rather than a full-month.
It still remains to be seen what form the film festival will take if and when it returns from the ashes of the collapse of its parent company last autumn.
The 2022 Fringe, which attracted the six biggest audience in its history last year, but was seen by many venues and participants as one of the toughest to date after ticket sales failed to match many expectations.
The Fringe has been constantly in the headlines since last August – usually over concerns about the soaring cost of accommodation or the impact of new short-term letting laws.
Warning noises about the Fringe shrinking by a third have been greeted with undiluted joy in some quarters. My own, perhaps rash, prediction is that demand to be in Edinburgh will see a bigger than ever Fringe programme this year.
A key indicator is the August festivals will be bookended by more major outdoor events than ever – at Murrayfield and Edinburgh Castle in May and July, and at Ingliston in August and September.