Ian Mitchell: life and career of the musician who played with Edinburgh pop rock band Bay City Rollers as he dies aged 62
Mitchell played with the Bay City Rollers at the peak of their worldwide fame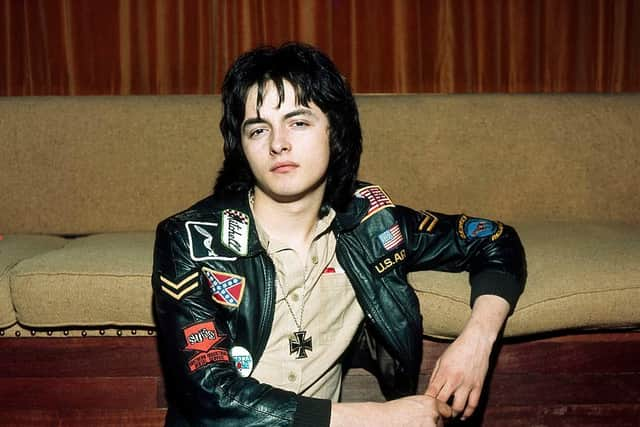 Band mates and fellow musicians have been paying tribute to Bay City Rollers star Ian Mitchell who has died at the age of 62.
Also a former member of band The Passengers, Mitchell was the first member of the tartan-clad band from outside of Edinburgh, serving as bassist for just seven months with the band in 1976 at the peak of their world fame.
Confirming Mitchell's passing, a statement from the band read: "We are deeply saddened by the news of Ian Mitchell's death. Our thoughts and prayers are with his wife Wendy, their family and friends. Rest In Peace, Ian."
Born and raised in Northern Ireland, Mitchell joined the group described as "the next Beatles" when he was just 17 years old.
The band were at the peak of their powers in 1976 when founding member Alan Longmuir decided to depart, with Mitchell hired as a replacement a short time later by the group renowned for their hits Saturday Night, Bye Bye Baby, Money Honey and I Only Want To Be With You.
During Mitchell's time with the band, which had a high turnover of members, the Bay City Rollers released the 1976 album Dedication and a cover version of the Dusty Springfield song I Only Want to Be With You.
After half a year with the group, the then teenager decided to depart the group due to waning popularity, with guitarist Pat McGlynn taking his place.
Mitchell later spoke candidly about his time with the band, revealing that despite the success the group was plagued with in-fighting, saying in one interview: "I had to get out before I put my head in the gas oven."
On his return to Northern Ireland Mitchell reignited an old project with Belfast group Rosetta Stone, touring the likes of Japan with covers of "Sunshine of Your Love," "If Paradise Is Half as Nice," and "Sheila". The band however failed to win a significant set of fans in the UK or US with Mitchell departing the group in 1979.
The formation of group The Ian Mitchell Band, which tweaked its name to La Rox followed, before coming to a close in 1982.
After that Mitchell performed with group The Passengers and embarked on several solo projects, including a Christmas compilation album, while also partaking in reunions with the Bay City Rollers and Rosetta Stone.
While with The Passengers he was reunited with Bay City Rollers founder Stuart 'Woody' Wood.
Ian Mitchell is survived by wife Wendy.