How many James Bond films are there? 007 movies in order of release date from Dr. No to delayed No Time to Die
The Bond film franchise remains popular in the cinemas while the debate over who will replace Daniel Craig as 007 rages on
As James Bond fans await the release of No Time To Die, many will be delving into their archives to help pass the time before the latest blockbuster hits the big screen.
Ian Fleming's creation has been a mainstay character in cinemas for nearly 60 years, with the No Time to Die the latest in a long line of Bond films released by Eon Productions.
A host of actors from Sean Connery, George Lazenby, Roger Moore, Timothy Dalton, Pierce Brosnan, to Daniel Craig have taken on the role of British secret service spy 007.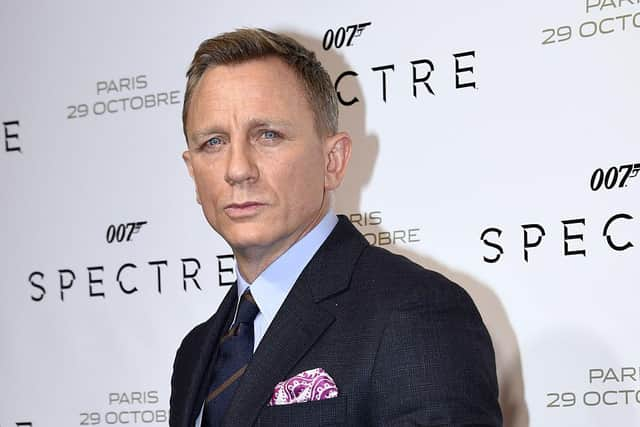 But how many Bond movies are there - and in what order were they released?
How many Bond movies are there?
The latest instalment, which has been delayed for a third time due to the coronavirus pandemic, will be the 25th Bond film released by Eon Productions, who own the rights to the Fleming novels.
There are three other Bond films, known as the unofficial Bonds, which were made by different production companies over the years.
They include two adaptations of Casino Royale, in 1954 (starring Barry Nelson as 'Jimmy Bond') and 1967 (starring David Niven), and Never Say Never Again in 1983 (starring Connery).
The list below only includes the Bond films released by Eon Productions.
How much money has the Bond movies made?
The film franchise has been a huge hit across the globe, making over £5.2 billion overall, which makes Bond the sixth largest franchise in the world. Marvel Cinematic Universe tops the chart after making £16.5b, followed by Star Wars (£7.5b), according to data website The Numbers.
Skyfall is the biggest money maker thus far, accruing £800 million worldwide, followed by Spectre (£643.6m) and 2006's Casino Royale (£434.94m) - all starring Craig.
Its films have won numerous awards over the years and been home to iconic soundtracks from musicians including Paul McCartney, Adele, Sam Smith, Shirley Bassey, Tina Turner and Duran Duran.
While the debate over 'who will be the next James Bond?' rages on in between each film and across generations, with the current incumbent Craig set to leave the role after No Time to Die.
Tom Hardy (Legend), Richard Madden (Bodyguard), Idris Elba (Luther), and even former One Direction front man Harry Styles, as well as Craig, have all been rumoured to be in the frame to take on the mantle.
What is the correct order of James Bond movies?
- Dr No (1962)
- From Russia with Love (1963)
- Goldfinger (1964)
- Thunderball (1965)
- You Only Live Twice (1967)
- On Her Majesty's Secret Service (1969)
- Diamonds Are Forever (1971)
- Live and Let Die (1973)
- The Man with the Golden Gun (1974)
- The Spy Who Loved Me (1977)
- Moonraker (1979)
- For Your Eyes Only (1981)
- Octopussy (1983)
- A View to a Kill (1985)
- The Living Daylights (1987)
- Licence to Kill (1989)
- GoldenEye (1995)
- Tomorrow Never Dies (1997)
- The World is Not Enough (1999)
- Die Another Day (2002)
- Casino Royale (2006)
- Quantum of Solace (2008)
- Skyfall (2012)
- Spectre (2015)
- No Time to Die (2021)