Dundee attractions Unicorn and Discovery are expected to be highlights of a city-wide trail being created for the one-off Art Night event on June 24. Visual artists, designers, filmmakers and musicians will also be creating work for two theatres, a shopping centre, a library, a park pavilion, a pop-up nightclub space and the V&A museum.
It is hoped tens of thousands of art lovers will descend on Dundee for the first edition of the free festival outside London.
More than 300,000 people have attended previous Art Night events in London, which were originally inspired by Nuit Blanche, an all-night festival launched in Paris in 2002. Ten special commissions will be unveiled during Art Night Dundee, which will run from 7pm until the early hours, with a further 12 cultural partnerships also in development across the city.
Musician, producer, DJ and broadcaster Nabihah Iqbal is planning a musical takeover of Discovery, the Dundee-built scientific research steamship that took Robert Falcon Scott and Ernest Shackleton to Antarctica in the early 20th century.
Artist Saoirse Amira Anis will be using Unicorn, which is said to be the third oldest ship in the world and has been in Dundee since 1873, for the climax of a performance she is creating to coincide with an exhibition of work at the DCA arts centre. The performance will explore parallels between Scottish and Moroccan folklore and rituals, and how they are rooted in connections to water.
A film project made by Turner Prize winner Tai Shani, in collaboration with musicians Richard Fearless and Maxwell Sterling, and digital animator Adam Sinclair, will be shown at the Little Theatre, a 100-seater venue run by the Dundee Dramatic Society.
Sculptor, video artist and filmmaker Emma Hart will stage a celebration of the rave and dance music cultures of Dundee and Angus at a yet-to-be-announced location, while Danielle Brathwaite-Shirley's "playable game" will run at Arthurstone Library and the Keiller Centre.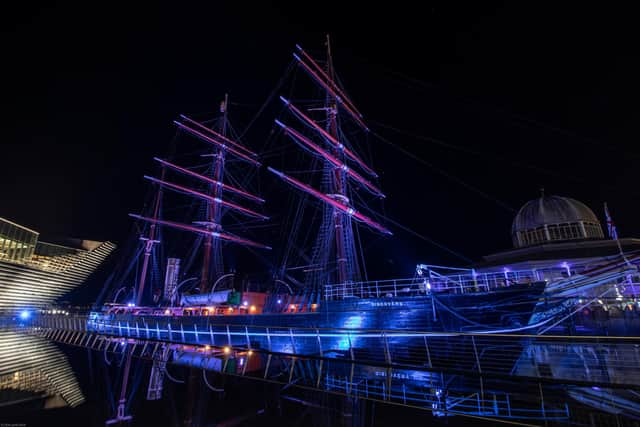 V&A Dundee will host a film Lucy McKenzie has created from footage of the 1990s Czech television drama Náhrdelník (Necklace). History of the Present, Maria Fusco and Margaret Salmon's film exploring how ordinary lives are still dominated by the presence of the Belfast peacelines, is due to be shown at the Dundee Rep theatre.
Composer Richy Carey will showcase work he has created with choirs and other community groups in Dundee at the pavilion in Baxter Park. Turner Prize nominee Heather Phillipson will be creating a live event at the Cooper Gallery that will unfold alongside a new film inspired by wildlife documentary footage.
Art Night artistic director Helen Nisbet said: "We've been really trying to find the right venue for each artist we're working with. We've also been working with bars and restaurants in the city to ask them to stay open a bit later.
"We hope that Art Night will give Dundonians the chance to see much-loved places in a new light and go to other places for the first time in years.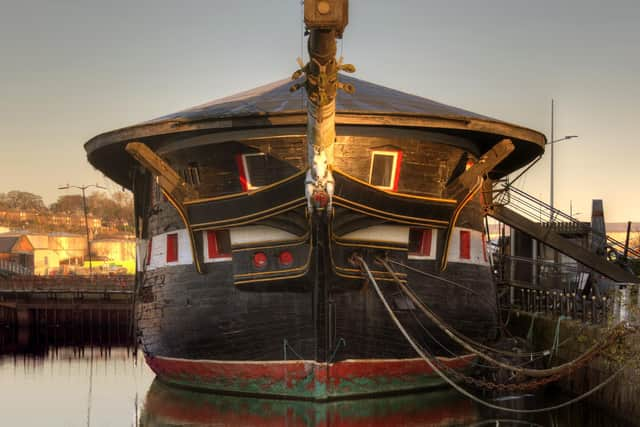 "I'm so excited for people who have never been to Dundee before to get a magical experience with a midsummer festival atmosphere."