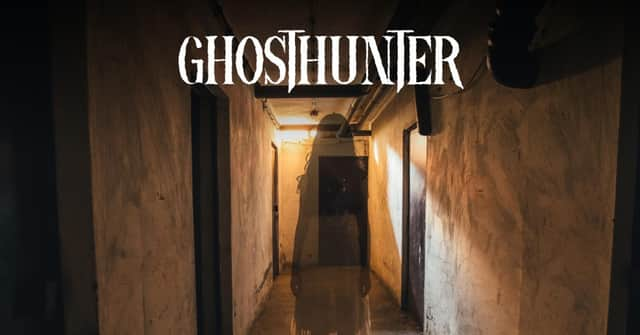 A converted warehouse at Hillington, near Glasgow Airport, will be transformed into an elaborate set for an interactive show running for three weeks from the end of May.
Audience members will be split into groups after being tasked with joining a paranormal investigation in Ghosthunter.
A late Victorian/early Edwardian era townhouse will be created for the show, which will combine elements of immersive theatre, gaming and an escape room experience with new technology.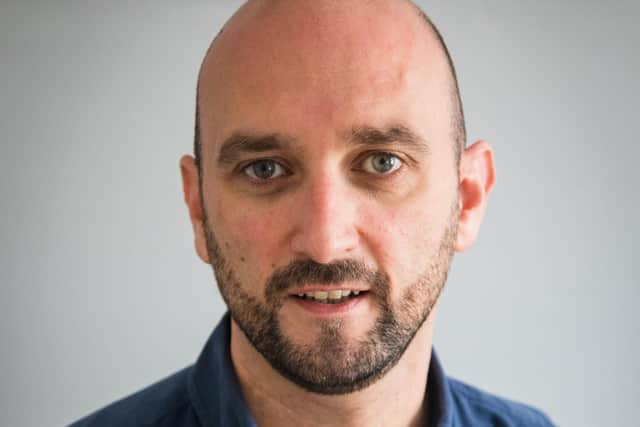 Glasgow-based theatre company Visible Fictions will be taking over a 5000 sq ft former industrial unit which has been turned into a rehearsal facility by Scottish Opera in the heart of Scotland's biggest business park, where around 8500 people still work.
The Silver Cloud Studio is named after the luxury car produced by Rolls-Royce in the 1950s and 1960s at Hillington, which opened in 1938. Hundreds of Merlin engines that powered the Spitfire and Hurricane fighter planes were made there every week during the Second World War, while the Rolls-Royce factory remained at Hillington until 2005.
Visible Fictions previously toured Scotland with immersive theatre production The Hidden, which challenged audience members to crack a mystery inside a public library.
Ghosthunter, which will be staged in a purpose-built set with a footprint around 62ft by 45ft, is partly inspired by the reality show Most Haunted, which first aired in 2002, and Ghostwatch, a controversial 1992 BBC show exploring paranormal activity.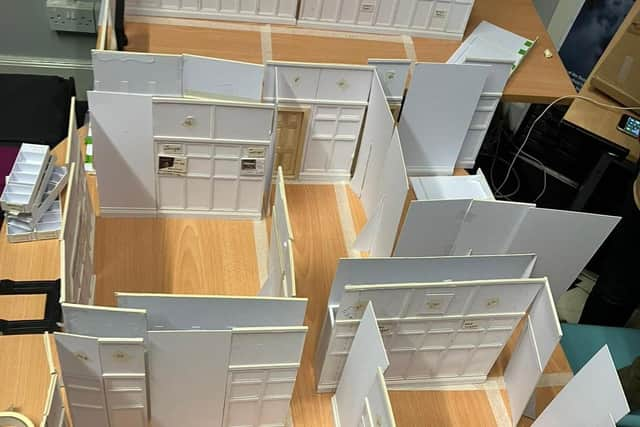 An official announcement about Ghosthunter, which will have a maximum audience of 16 for each performance, states: "After Edward's death, strange things have been reported in his abandoned house: unexplained noises, visitations, and even attacks by a terrifying presence.
"Now a team of paranormal researchers are entering the house to track down who, or what, might be responsible.
"Armed with the latest technology, they're ready to solve the mystery of what Edward might have left behind. Dare you step inside and join the hunt?"
Visible Fictions artistic director Dougie Irvine is creating Ghosthunter with Cameron Hall, a leading writer, producer and director of interactive events, and designers Simon Wilkinson, Becky Minto and Matt Padden.
Irvine said: "When the audience walk into the building we're using they'll be introduced to a whole world that we've made.
"The experience will start at the front door of a house which is up for sale.
"They'll be greeted by a paranormal psychologist's assistant, who will explain what is going on in the house and then taken to where the ghost-hunters have set up their equipment.
"It will appear as if something has decided to make its presence known as the audience has arrived.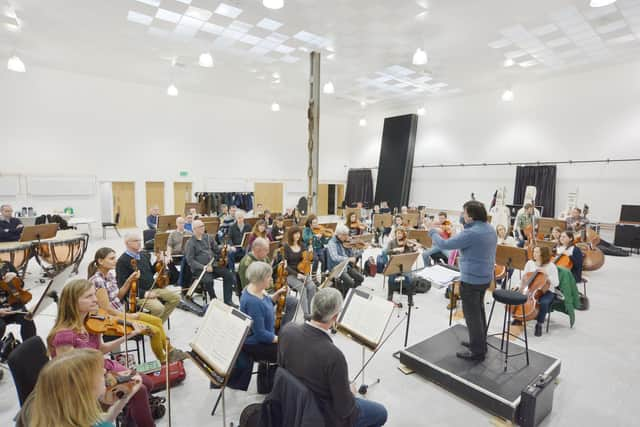 "Groups will go off to explore the different rooms to find out what spectral activity might be happening.
"It turns out that the ghost that is plaguing the house is trapped for a reason – it will be their task to figure out what.
"The whole experience will be written like a play, but will be massively improvised.
"The audience will become the protagonists as they try to overcome hurdles in order to get closer to what is going on.
"We sincerely hope it'll be genuinely scary – as we all know, ghosts never appear when it's light."