Guilt: Creator Neil Forsyth explains why he wants to wrap up the hit comedy drama
It is the double-crossing comedy drama that has put Leith on the global TV map and given BBC Scotland one of its biggest ever hits.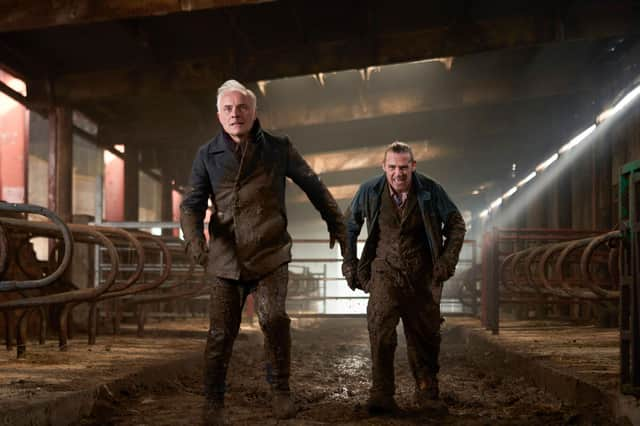 But the creator of Guilt has warned fans that there will be no prospect of a comeback after the forthcoming new series reaches its climax.
Neil Forsyth insists he has decided to bid farewell for good to polar opposite brothers Max and Jake, and the other characters they have encountered as they have dug themselves ever deeper into Leith's underworld.
However the Dundee-born writer also admits his decision to wrap up the hit show after a third series has kept him awake at night.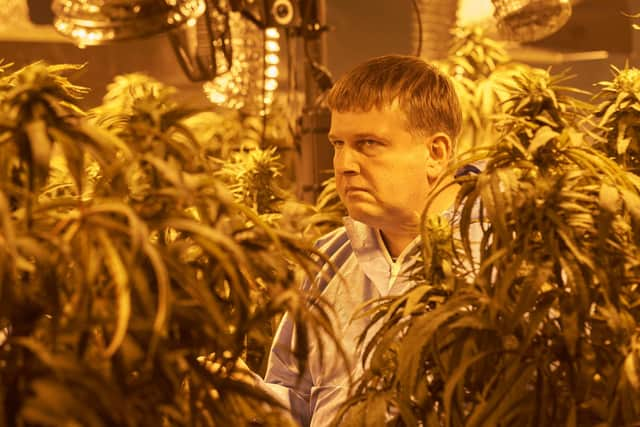 The finale of the second series saw Mark Bonnar's character Max spring a surprise on Jake, played by Jamie Sives, by turning up at his pub in Chicago.
The third season opens with the business struggling before the brothers are suddenly deported back to Edinburgh and immediately find themselves face-to-face with some old foes.
Launching on the BBC Scotland channel and iPlayer on 25 April – it is full of Guilt's trademark twists and dark homour, and features the return of several characters and the arrival of key new faces.
Forsyth, who wrote the recent drama The Gold for the BBC, says he had already decided to bring Guilt to an end if a third series was given the green light.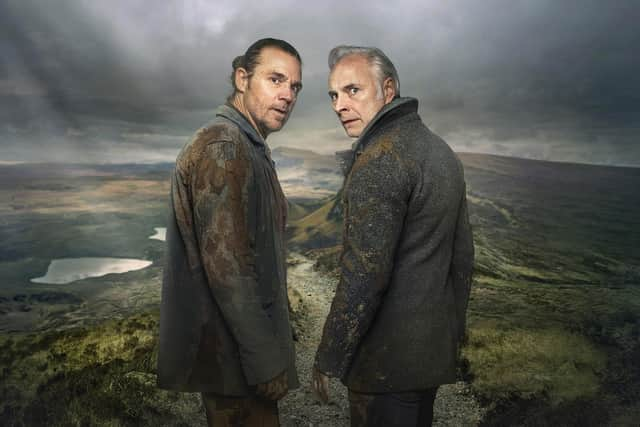 He said "I always thought Guilt could be a trilogy. When I finished writing the second series I thought that at best I had one more in me.
"I watched the first two series over a day or two before I got down to writing the third. I see Guilt almost as a novel in three parts and really tried to reflect that.
"It was about the characters I absolutely loved that I wanted to hear from again and the relationships I wanted to see more of again.
"I was also determined to get out of the urban settings and see a bit more of Scotland. I wanted it to feel bolder, cinematic and ambitious."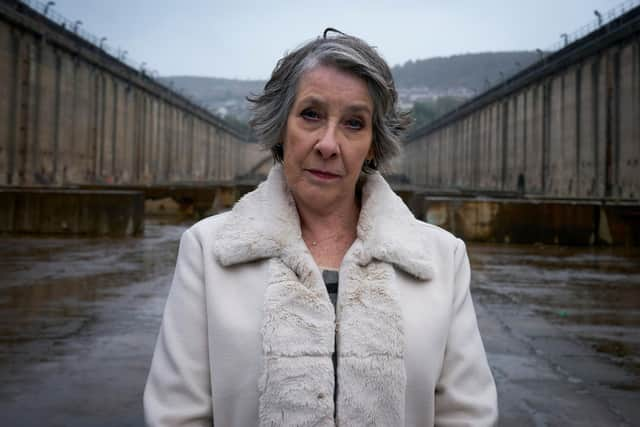 Three series have been made in the space of four years since Guilt was commissioned for the new BBC Scotland channel's launch year in 2019.
Forsyth, who is also an executive producer of Guilt, said: "There's definitely a sadness to the show ending for me.
"There's obviously that niggling thought of 'what are you doing?' after making the three series and the strength of all the individual performances. There has been the occasional middle-of-the-night moment of thinking: 'What are you playing at?'
"You just think: 'I know these voices so well and enjoy writing these voices so well.' It takes a long time as a writer to feel that comfortable with a character. Just when I'm getting to that level of comfort it is all over.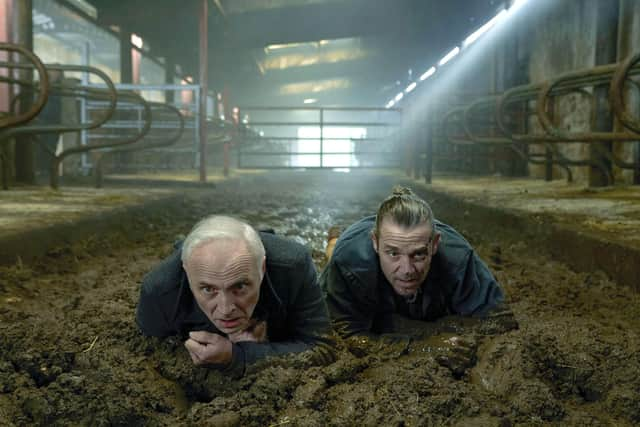 "It's been a real joy to make Guilt. To get a TV show on the air is very hard, to keep it on air is even harder and to be able to write something to a finish is a rare privilege.
"To be able to sit down and think 'right, this is the ending,' and be able to tie everything up and give all the characters their end journeys was so liberating and enjoyable."
After only being seen briefly on screen together in the second series, Bonnar and Sives – friends in real life since they were at school together in Edinburgh - are reunited throughout the final series.
Forsyth said: "Some time has passd, they're a little older and their outlook on life has maybe shifted a little.
"It made sense dramatically for them to have that time apart in series two. It feels almost fresh to have them back together from the off, bickering away, with conflicts old and new bubbling under.
"While you've got the usual ongoing conflict between them, there are deeper things happening in this series.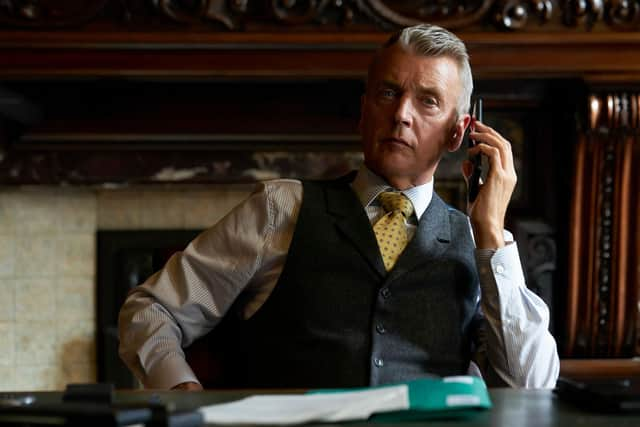 "There's a growing realisation for both of them that they want the other brother to let go of whatever hold they have over them. That was something I was really interested in writing towards."
Forsyth spent several years working on his idea for Guilt, which began with Max and Jake accidentally running over and killing an elderly man on a darkened street on their way back from a wedding, before it was snapped up by BBC Scotland.
He recalled: "I pitched Guilt with Sacha Baron Cohen's production company and we got very close with an American network.
"I'm really glad they didn't order it. I've written half a dozen American pilot scripts and none of them have been made, but it's very difficult to get the idea back contractually. Guilt could easily have been lost in the system in America, but thankfully that didn't happen.
"Guilt's international reach has been incredible. It's gone out in dozens of countries. There's no doubt it's been watched by more people overseas than in the UK.
"It's already been remade in India, where it was filmed in the Himalayas. There's also a lot of interest in a remake in America now.
"What you're trying to do with a show like Guilt is write something that feels very local and specific, but also has a universality to the characters and the story that will connect with people beyond its location.
"It's been a real word-of-mouth show. People talking about it and telling other people to watch it has kept it alive and got it to three series.
"We've been allowed to make something which has its own voice. It's a tone I really like writing in.
"It's a real tightrope to land a show with a tone where you can interweave the humour and the drama, where the two enhance each other rather than confuse each other.
"I think we've managed to keep the pace and storytelling up, as well as find new issues and motivations for our characters. We'll hopefully end on a high."
Comments
 0 comments
Want to join the conversation? Please or to comment on this article.