Gordon Ramsay's Bank Balance: new BBC game show starring the celebrity chef explained - and when it's on TV
Ramsay's used to the high pressure of the chef's kitchen – how will he handle the public getting general knowledge questions wrong?
We've had Michael McIntyre and his revolving game show of motion-sickness inducing trivia, and we've had Danny Dyer shouting cockney put downs at a sentient Wall.
Not a new cookery show, instead Gordon Ramsay is transferring from chef to host with Bank Balance, his first time fronting a game show.
Here is everything you need to know about it.
What is Gordon Ramsay's Bank Balance?
The BBC describe Bank Balance as "a high-stakes, high-pressure game show where contestants test their poise, precision, knowledge, and nerve to succeed to build themselves a fortune - or see it come crashing down in an instant."
The intricacies of the game have not yet been explained (we'll certainly get a lengthy rundown at the top of the first episode), but the game seems to involve a tipping table on which they must balance comically oversized gold bars.
There will be questions to contend with too, and presumably your trivia skills determine by which angle the table will tip – what's left on the table at the end of the game, you get to take home.
'A formidable and unforgettable host'
Ramsay is full of optimism for his first foray into the world of game show presenting, describing the new show as "truly epic.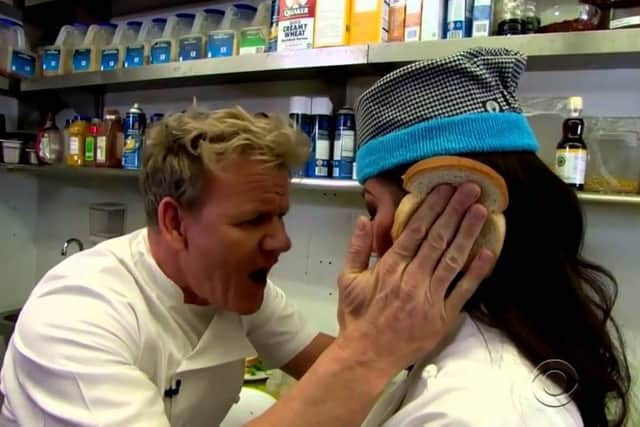 "It is such an intense game with so much jeopardy to win big and lose even bigger, where the difference between failure and success is always in the balance. I'm so happy to be working with the fantastic team at the BBC and cannot wait to get in the studio and start stacking those gold bars!"
Will the famously sweary chef keep his trademark bad language in check, though?
He says in the trailer for the show, "I promise not to shout, I promise not to swear, I promise not to be mean, but I won't promise to make it easy", but then he does break each one of those promises, including telling a contestant "By the time you've picked the category I'm gonna be older than Mary Berry,"
It's a good thing the show airs after the 9pm watershed.
Kate Phillips, Controller of Entertainment Commissioning, says: "Bank Balance is a great format where contestants need to balance nerve with knowledge. And Gordon will be a formidable and unforgettable host."
Gordon Ramsay's Bank Balance is due to start on BBC One on February 24 at 9pm.