Global reach of Harris Tweed inspires new drama series billed as Outer Hebrides' answer to Succession and Dallas
It is the handwoven cloth which has been part of the fabric of life in the Outer Hebrides for generations.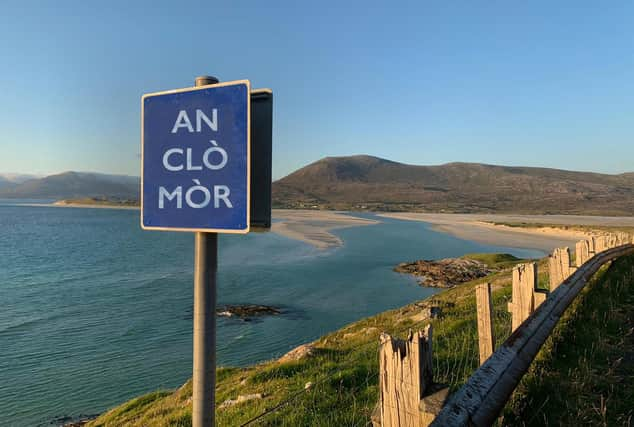 Harris Tweed has already been embraced by fashion houses and designers around the world.
Now it has inspired the creation of a new Scottish TV drama series hoped to become the Outer Hebrides' answer to Succession and a new global ambassador for the Gaelic language.
An Clò Mòr, which translates as The Big Cloth, will place the traditional island industry firmly in the spotlight.
However as a fractured family battles to keep their traditional tweed mill afloat, illicit love affairs, cut-throat business deals, horrific accidents and a dramatic fire will all unfold.
The six-part series, which premieres on BBC Alba on 2 January, will open with MacSween's Mill at a crossroads and its skeleton workforce clinging on to their jobs amid health and safety corner-cutting which has grim consequences.
The new show is being made for BBC Alba by Solas Productions, makerers of Elaine C Smith's travel series Burdz Eye View for STV, and funded by government agency Screen Scotland and Gaelic media service MG Alba.
Set in a fictional island community, An Clò Mòr was made on location in Harris, and at a real-life mill in Carloway, in Lewis.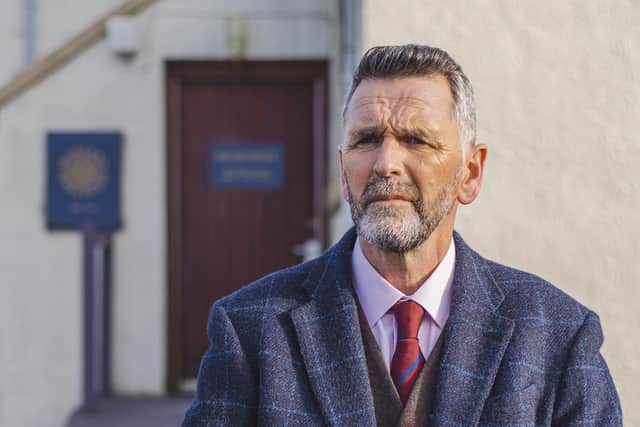 The show has been directed by former River City star Tony Kearney, who previously worked on BBC Alba drama Bannan, which was made on Skye and ran for eight seasons.
Kearney, co-founder of Solus Productions with producer Jim Webster, said: "An Clò Mòr actually came out of Burdz Eye View.
"We took Elaine through the Western Isles in a camper van and went to a weaving loom in Luskentyre in Harris to meet the weaver Donald John Mackay, who was telling her about getting a call from Chanel and doing trainers for Nike.
"Jim and I thought the mill was utterly fascinating. It was inherently Hebridean, but so international as well. We just thought there was a story there.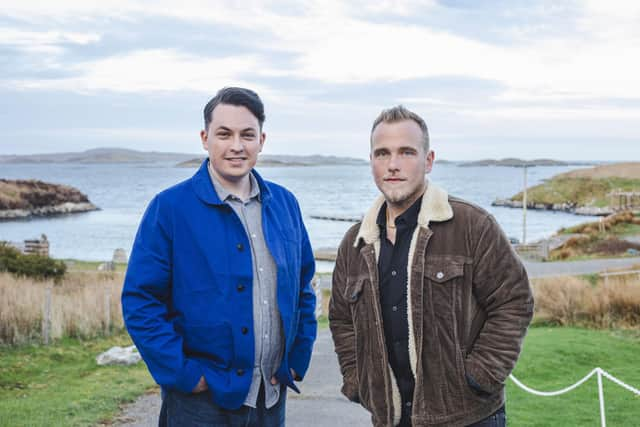 "We started doing a bit of research and going to different mills. They had customers in Milan and South Korea. Although there have been documentaries made before, there hasn't been a drama series about the Harris Tweed industry, which is just so global."We worked with a story producer (Kathleen Isaac) who had previously worked on River City and Coronation Street to put a pitch together and BBC Alba went for it."
Written by Patsi Mackenzie and Catriona Lexy Campbell, the series focuses on "alpha male" mill owner Seamus MacSween, played by Bannan star Ewan MacKinnon, and his efforts to revive the business.
The figurehead's decision to bring in a cut-throat Norwegian tycoon, Johan Furseth (Fredrick Malte Peterson), puts him at loggerheads with his wife, fashion-savvy mill manager Sìleas MacSween, played by Erica Morrison.
Other key characters include Seamus's ex-wife, hotel owner Cairistiona Campbell (Katherine Mackay), their arts graduate son Shonnie MacSween (David Mackenzie), his traditional weaver brother Donald MacSween (Eoghan MacDonald), their head-strong younger singing sister Murdina MacSween (Emma Macleod) and a mysterious new arrival in the community, Irishman Rory O'Brien (Eoin P. Ó Murchú).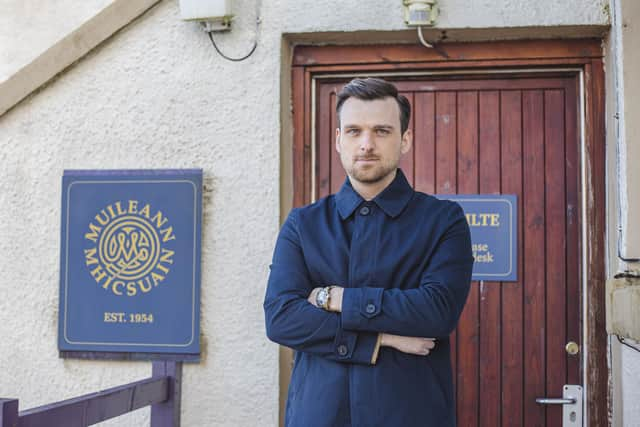 Kearney added: "We did a lot of research about what it was like to work in a mill. We felt that would really give us our 'precinct' for people to come in and out of, with all the politics, inter-generational relationships and liaisons.
"The fact that our mill is family-run by this alpha-male guy with a glamorous wife gives it the touch of Succession – who is going to bring on and who is he going to leave the mill to?
"He is trying to keep the mill going with traditional hunting, shooting and fishing patterns and sludgy, dark and earthy colours, while his wife, who used to work in in Paris, is trying to get the mill more into the poppy, the colourful and fashion, which he thinks is fickle. There is a real battle within the business.
"The moral centre of the drama is 'the Bodach,' which means 'the old man,' Seumas's father, who is always looking over his shoulder. And instead of putting Seumas's wife and his ex-wife at loggerheads with each other, there is real sisterhood between them."
Kearney, who said the drama was aimed at "holding a mirror up to a contemporary Gaelic-speaking community," revealed that a second series had already been given the green light.
He said: "I see no reason why it couldn't run and run as it feels like it is a real fountain of stories there."There are always going to be interesting characters coming in and out of the mill, its fortunes will be going up and down, and the characters are so well-rounded that we could do anything with them.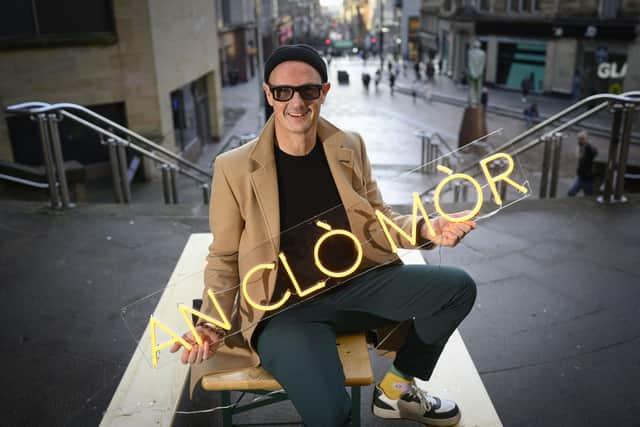 "The whole thing is about 19th century manufacturing with 21st century selling. There are sinister tones weaved in and out the series, but it's not an out-and-out crime drama at all. It's a colourful, powerful and super-charged soap."I think Gaelic culture needs a soap with a bit of escapism, which is what we've tried to do – there is a bit of Succession, Dallas and Howard's Way in there.
"I don't know how this happened, but we got the best weather. We really lucked out. We only had about two days of rain in about eight weeks.
"Some of our crew hadn't been to the islands before and thought we were filming in the Caribbean. They couldn't believe the colours. We got incredible footage for the backdrop and that is another character in the show.
"We used the real-life Carloway Mill on the west side of Lewis for interior scenes, with the rest of the location filming done in Drinishader on the east coast of Harris, for our fictional village where all our characters live in their Atlantic-hugging community. It was amazing – it was almost like we had built it ourselves."
Comments
 0 comments
Want to join the conversation? Please or to comment on this article.