Senior figures say they hope to reopen the Mackintosh Building by 2030 after announcing a huge "clear out" operation has finally been completed – more than four-and-a-half years after the second of two devastating blazes.
More than 5,500 tonnes of fire-damaged material have been removed ahead of the reinstatement of the A-listed building's internal structure and the installation of a temporary roof over the next few months. The cost of the construction work alone over the next seven years is expected to top £60m.
The art school said it was not currently planning to ask the Scottish Government to help pay for the restoration. However, the overall estimated costs are being kept under wraps until after an architect and a design team for the 114-year-old building's restoration is appointed.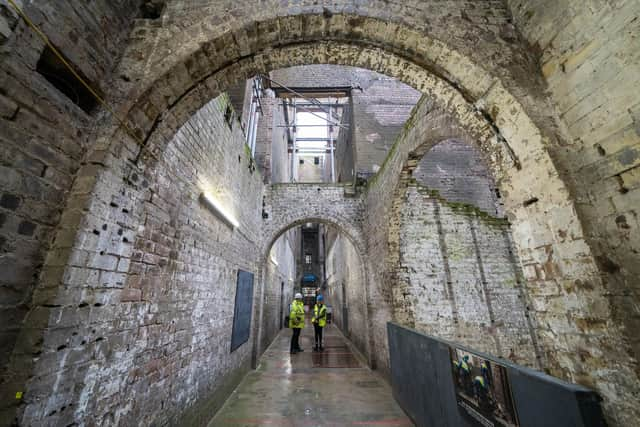 The art school use as much of the original fabric of the iconic building as possible for the restoration of the building, which was badly damaged in two separate fires in 2014 and 2018.
A "stone by stone, brick by brick" analysis has been carried out over the past year as part of a painstaking salvage operation. Extensive damage was caused when a second fire broke out in June 2018, near the end of a £35m restoration project following the earlier blaze in May 2014.
The art school announced in October 2021 that it was planning "a landmark development that not only reinstates, but builds on, the illustrious heritage of the original Mackintosh building".
Director of estates Eleanor Magennis said it was too early to disclose the estimated overall cost of the project or how much the art school would have to fundraise for.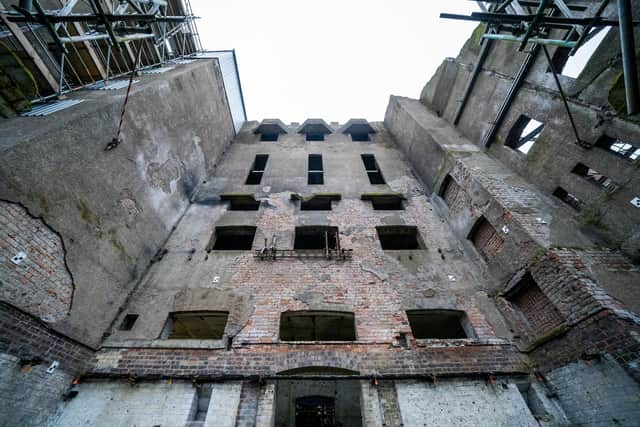 She said: "We've had interim insurance payments to enable us to do the work on site to date and the next phase. We have an indicative fundraising target, but are still working through our insurance claim and the costs of all the other restoration work."
Art school director Professor Penny Macbeth said: "We're not explicitly fundraising at the moment. We need to conclude the outline business case and all of the insurance works so we can be absolutely clear what it is we need and where we will be going to fundraise. We cannot just run at this without certainty around what we're asking for, but we have a sense of our ability to fundraise.
"We feel we're able to go ahead with the project where we are."
The restored building, which will house a graduate school bringing together postgraduate students and researchers, is also aimed at becoming a "catalyst for regeneration" of the Garnethill area and Sauchiehall Street.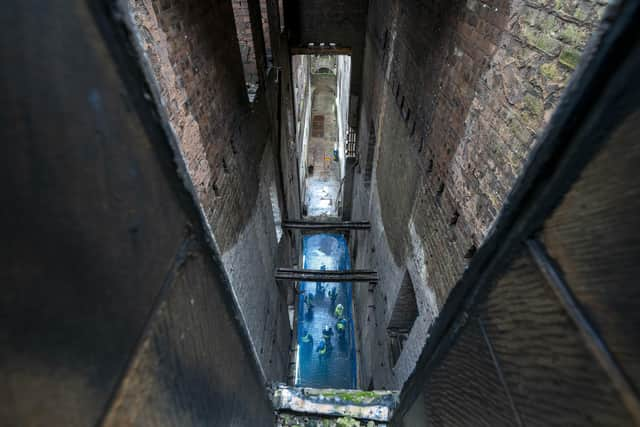 Ms Macbeth added: "We see the Mackintosh Building as being a building for all – for ourselves, but also for Glasgow and Scotland.
"We see the building as having a massive convening power in terms of who we can bring here, the conversations we can have and the positive influence we can have.
"But it needs to function as an art school for it to have any real relevance. By using it as a graduate school, we'll be able to use its set-piece rooms as our laboratories."