Glasgow International Comedy Festival: Judy Murray, Frankie Boyle, Stewart Lee, Paul Riley and Kaye Adams to appear
Judy Murray is to appear alongside stars like Frankie Boyle, Stewart Lee, Rich Hall, Jason Byrne, Fern Brady and Susie McCabe at the Glasgow International Comedy Festival when the event returns in the spring.
More than 370 events will be staged across 37 venues in the festival, which will culminate with the presentation of a new "Spirit of Glasgow" honour named after comedy legend Sir Billy Connolly.Still Game star Paul Riley, broadcaster Kaye Adams, social media star Paul Black and Father Ted favourite Ardal O'Hanlon will all appear in the 19-day festival in March and April.
Murray will appear with comic Chris Forbes, who has gone viral with videos posing as Duncan, the fictional brother of Andy and Jamie Murray.
Gilded Balloon has joined forces with the operators of The Stand comedy clubs in Edinburgh and Glasgow and production company Illicit Still to revive the festival, which announced it was being wound up in 2021.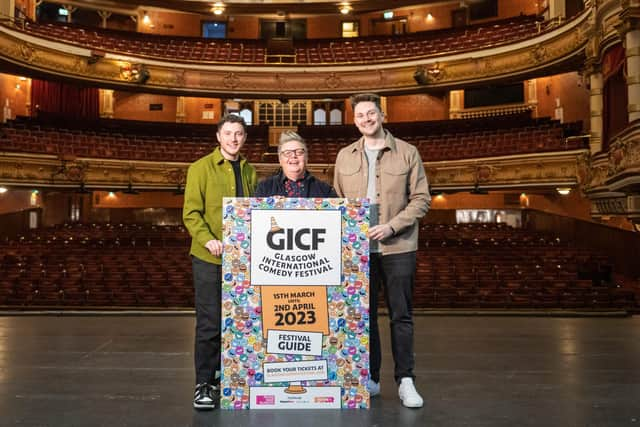 First staged in 2002, it had previously been run by the Scottish Comedy Agency, a sister company of Salt 'n' Sauce, operators of The Stand. The 2022 edition went ahead with a scaled-backed programme of more than 120 events.
Other Scottish comics in this year's line-up include Jim Smith, Marjolein Robertson, Craig Hill, Fred MacAulay and Connor Burns.
McCabe, who will be staging two shows at the King's Theatre, said: "This festival ultimately allows comedians from across Scotland, not just Glasgow, to build an audience, really improve as a writer and performer, and give you confidence and belief for the rest of the year.
"If you work hard, the audience will come with you and you get audiences coming to see you every year. You might end up as the one night out of the festival for some people and their whole night out will be built around your show. It's amazing when people are prepared to pay to see you because it's your name on the door.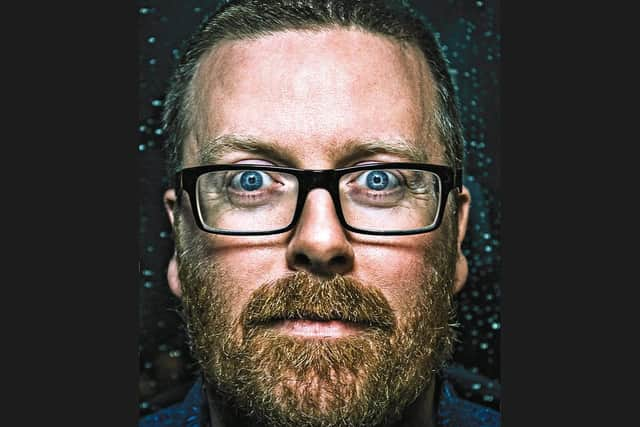 "Walking onto the King's stage will live with me for as long as l live. You realise you have the best job in the world."
Black, who has more than 200,000 followers on TikTok and more than 100,000 followers on Instagram, will be making his festival debut at the King's.
He said: "It's so important that the festival is back up and running again. In my opinion, Glasgow is the funniest city in the world with the funniest people. It would have been mad for it not to have a comedy festival.
"There are so many shows and so many levels of talent in the festival, from people doing their first ever shows to people like Frankie Boyle.
"I've never been to the festival before – I wasn't even doing comedy when it was last on properly before. My entire career has come out of filming stuff myself and producing it online. The only time I've been in the King's before was for the panto."
Festival director Krista MacDonald said: "There has been an unbelievably overwhelming amount of support from all quarters for this year's festival and an absolute masterclass of collaboration between performers, venues, promoters, producers and the wider hospitality industry. People across the industry are really committed to helping to make sure that the festival survives and thrives over the next 20 years."
Comments
 0 comments
Want to join the conversation? Please or to comment on this article.