Glasgow Film Festival to feature new movies with Paul Mescal, Kelly Macdonald, Irvine Welsh and James Cosmo
Horror thrillers made in Skye and Wester Ross will be screened alongside new films starring Kelly Macdonald, Irvine Welsh, James Cosmo, Paul Mescal and Emily Hampshire when Glasgow's celebration of cinema returns this year.
The Glasgow Film Festival will host more than 250 screenings and events, including 70 UK premieres, six world premieres and 16 international premieres when it is staged across 12 days in March.
Macdonald will star in road movie Typist Artist Pirate King, which sees a forgotten artist persuade her psychiatric nurse to take her on a road trip, while Cosmo plays a stubborn and reclusive widower in My Sailor, My Love.
Paul Mescal, who has just been nominated or an Oscar for his performance in Scottish director Charlotte Wells' debut feature Aftersun, will star alongside Emily Watson in God's Creatures, which sees a close-knit Irish community ripped apart by sexual assault allegations.
The festival will screen a new romantic comedy with Schitt's Creek favourite Hampshire, who stars in the new made-in-Scotland science fiction thriller The Rig, which has just been launched by Amazon.
Other programme highlights include a new biopic of Muhammad Ali based on Scottish writer Stuart Cosgrove's book Cassius X, and The Artist and the Wall of Death, which looks at Glasgow artist Stephen Skyrnka's obsession with riding the dangerous fairground motorbike attraction.
Director Christopher Smith's Consecration will see a young woman played by Jena Malone arriving on Skye to investigate the death of her priest brother. Malone also stars as a single unemployed drifter looking to re-set her life by being adopted in Adopting Audrey.
Andrew Cumming's Stone Age horror The Origin, shot during lockdown in the Wester Ross wilderness, focuses on a group of explorers forced to do battle with more than the elements.
My Name is Alfred Hitchcock, Mark Cousins' tribute to the legendary filmmaker, will see impressionist Alistair McGowan provide the voiceover for a documentary imagining what the director would make of his films, while the festival will stage a 60th anniversary of his classic thriller The Birds.
Irvine Welsh will feature alongside Primal Scream star Bobby Gillespie in I Am Weekender, which recalls the impact of the acid house scene in the UK in the early 1990s.
The 10th anniversary of Under the Skin, the science fiction drama Scarlett Johansson filmed in Scotland will be marked with a special festival screening accompanied by a live performance of Mica Levi's BAFTA-nominated score by the BBC Scottish Symphony Orchestra.
The 19th edition of the GFF will be staged from 1-12 March months after the sudden collapse of the arts charity which ran the Edinburgh International Film Festival, and the Filmhouse cinemas in Edinburgh and Aberdeen.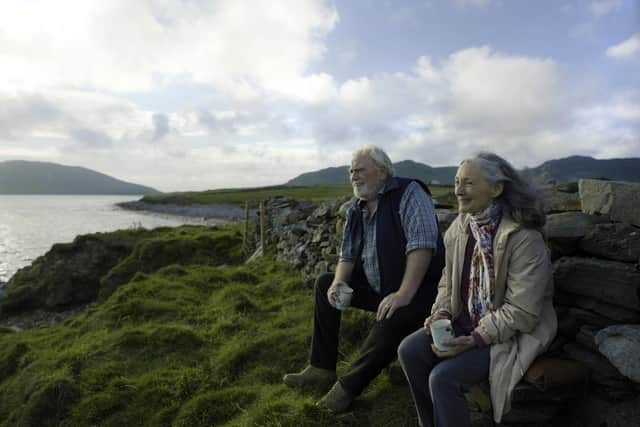 GFF co-director Allison Gardner, who also runs its main venue, the Glasgow Film Festival, said: "We were obviously very saddened to hear the news about the Edinburgh International Festival Festival.
"I don't particularly feel there has been any added weight of responsibility on us. It is really just business as usual for We didn't feel that it would have any affect on us.
"We need to make sure that we offer audiences the best possible programme, which is something we've always endeavoured to do.
"We do think it is important that audiences support their local cinemas, especially cinemas like the Glasgow Film Theatre, which is a not-for-profit educational charity, and take the chances and support the work we do.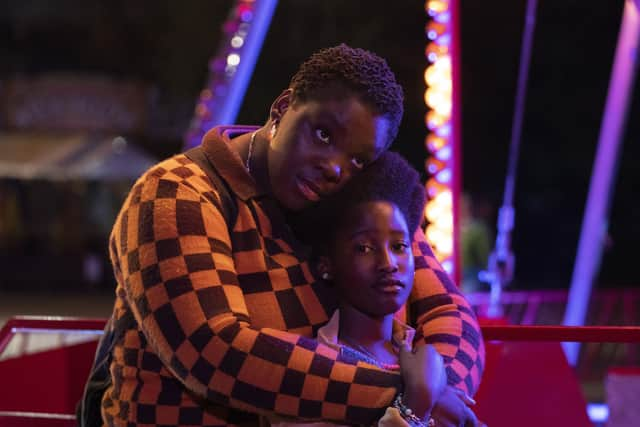 "It's been a challenging time for arts organisations all across the UK, I don't think it's been easy for everyone. But we've got such a great team here that I'm really looking forward to sharing some great movies – having a communal experience in the dark, with all those shared emotions really is the best way to see a film."
Ms Gardner said the strength of the Scottish screen sector was reflected in this year's programme, which will open with Adura Onashile's debut feature film Girl, a coming-of-age drama and love story focusing on the deep bond between a young girl and her protective mother.
She added: "It is our job to give a platform to great Scottish works, such as The Origin, The Artist and The Wall of Death, Dog Days, Cassius X: Becoming Ali and our opening film Girl. There is something for everyone in the Scottish mix we have in the programme.
"I think Screen Scotland have done a really good job in attracting film and TV productions to Scotland recently.
"It's really important that they are looking at how we are training crews here and also at the need for more home-grown stories from a breadth of people across Scotland.
"It's important to make everything as accessible as you possibly can and for all of us to really think about how to get a new cohort of young people into the industry."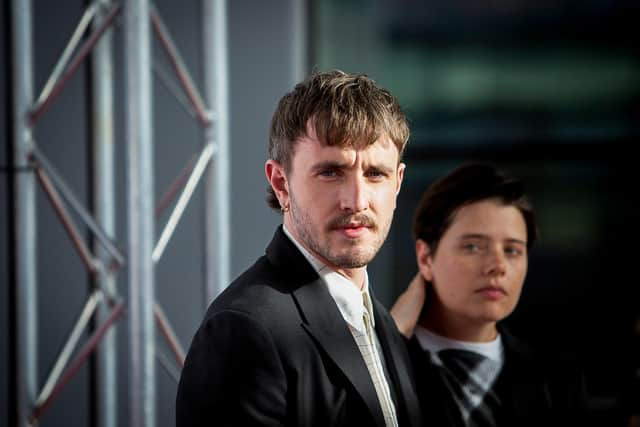 The forthcoming festival will see co-director Allan Hunter bow out after 15 years.
He said: "It is always a thrill to raise the curtain on the programme.
"The string of hand-picked gems for 2023 stretches from glorious new work by home grown talent to the very best that world cinema has to offer.
"Spanish cinema is a blazing beacon of creativity right now and I can't wait for audiences to watch a stunning selection of premieres that includes the nail biting, award-winning thriller The Beasts, the irresistible family drama Lullaby and Prison 77, a jail story to rival The Shawshank Redemption.
"There are so many things I want to recommend, from the tense Turkish thriller Burning Days to the magical, eye-popping The Ordinaries, to the latest Lav Diaz epic When The Waves Have Gone."
The festival has previously attracted audiences of more than 40,000 with star guests gracing its red carpet including Richard Gere, Alan Rickman, John C. Reilly, Saoirse Ronan, George MacKay, Richard Dreyfuss, Karen Gillan, Jessie Buckley, Josh O'Connor, Peter Mullan and Peter Capaldi.
Comments
 0 comments
Want to join the conversation? Please or to comment on this article.