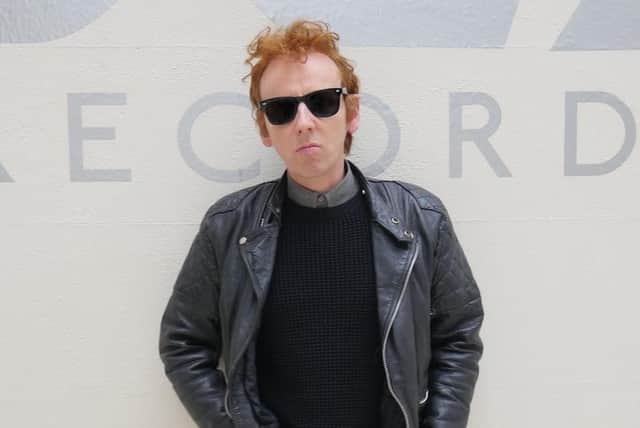 The event, which has been forced to shelve plans to stage in-cinema screenings, has unveiled a programme of more than 60 premieres, all of which will be staged online between 24 February and 7 March.
Audience numbers will be strictly limited for each Glasgow Film Festival premiere and restricted to film fans in the UK, who will have a 72-hour window to watch them via the festival's own streaming platform.
Organisers admitted they were left in tears after a bid to join forces with more than 20 venues across the UK to reveal new films to cinemagoers were left in tatters by the tightened restrictions imposed over the winter.
However they insisted that the festival – which had originally been envisaged as a "hybrid" event in 2021 to allow fans to watch new movies at home or in cinemas had missed out on "one or two" films they were planning to show after being forced to stage the entire event in an online format.
They were also adamant that there was never any question of cancellation due to coronavirus this year, despite the huge challenge of planning the event when there was so much upheaval in the industry.
The GFF, which will be staging Q&A sessions with filmmakers and actors after many of the online screenings, has secured a clutch of new movies featuring Scottish actors, writers and directors for its 17th edition, which will be around a third of its usual size.
Creation Stories, which will get its UK premiere, charts the life story of McGee, who left school in Glasgow at the age of 16 and shaped the careers of bands like The Jesus and Mary Chain, My Bloody Valentine and Primal Scream before discovering Oasis in his native Glasgow.
Trainspotting star Bremner appears alongside Suki Waterhouse, Jason Isaacs, Jason Flemyng, Paul Kaye, Steven Berkoff, Thomas Turgoose, Rufus Jones and Ed Byrne.
The film is directed by Lock, Stock and Two Smoking Barrels and Harry Potter star Nick Moran, who has described it as "a modern day fable," and executive produced by Trainspotting director Danny Boyle.
Speaking about McGee during filming, Bremner said: "A lot of legends have built up about him over the years, he's fascinating.
"There are books and documentaries about him, and he released so much eclectic music.
"He was someone who could see what other people couldn't. Oasis had been rejected by all the major labels before he stumbled across them and decided they were going to be bigger than U2.
"A lot of what he was doing, he was the guy who did everything wrong but it all went right, you know?' He signed the bands that everyone else saw a hundred red flags around, and created these culturally important milestones in popular music."
Other highlights of the GFF programme include Limbo, Edinburgh-based director Ben Sharrock's critically-acclaimed story which exploring the lives of a group asylum seekers sent to a remote Scottish island.
Oscar-winning Scottish director Kevin Macdonald will unveil The Mauritian, a legal thriller based on the real-life diaries of a man held in the Gauntanamo Bay detention camp for years without charge or a trial, which stars Benedict Cumberbatch and Jodie Foster.
Killing Escobar will recall Glasgow-born mercenary and former SOS trooper Peter McAleese's mission to assassinate Colombian drug trafficker Pablo Escobar.
Yer Old Faither is a documentary depicting the life of Glaswegian John Croall, who moved to Australia half a century ago and brought hundreds of children into the world as an obstetrician.
Award-winning Scottish actress Kate Dickie is one of the stars of Undergods, a dark new fantasy set in a dystopian Europe of the future.
The full festival line-up, which goes on sale on Monday, features six world or European premieres and 49 UK premieres.
Allison Gardner, chief executive of Glasgow Film, which runs the festival, said: "We probably lost one or two films due to contractual obligations around theatrical screenings.
"We managed to secure nearly everything that we were going to show in cinemas or online – it's pretty close to the programme we envisaged."We've tried to maintain our same programming ethos of quality films, diversity across the board and films from across the world."
Allan Hunter, co-director of the festival with Gardner, said: "We have actually had roughly the same number of submissions for the festival as we normally have.
"With everything the industry has experienced over the last year, there have been fewer places to show new films.
"The thing for filmmakers has been about making a decision as to whether to hold out for a distant horizon to get that theatrical release that they've always wanted or say: 'Let's get my film out, I want my film seen and I want it somewhere that will give it a sympathetic launch."
"As we've got a smaller programme we had to think harder about 'do I really like this film and do I really feel there is something exciting about it?'
"In a strange way, maybe our quality threshold has got even higher this year as we really had to be passionate about a film to programme it.
"The last year has been hugely challenging for all aspects of the industry. But we've tried to find the positives and the opportunities in the circumstances that we've been in."The fact we are going to be online embraces the idea of giving people, who for whatever reason can't normally come to Glasgow, the chance to get a taste of the festival and experience it."
Ms Gardner added: "We've had a lot more logistics this year. It's been a bit like planning on quicksand given the current situation.
"We had 23 fantastic partner venues on board for this year's festival but unfortunately circumstances changed between Christmas and New Year. At that we took the wise and correct decision to pivot everything online quite quickly.
"But there was never any doubt that GFF was going to go ahead this year. My genuine belief is that we'll come out of this stronger."
A message from the Editor:
Thank you for reading this article. We're more reliant on your support than ever as the shift in consumer habits brought about by coronavirus impacts our advertisers.
If you haven't already, please consider supporting our trusted, fact-checked journalism by taking out a digital subscription.
Joy Yates
Editorial Director