Glasgow Film Festival issues plea for 'serious investment' in event
Organisers of the Glasgow Film Festival have called for more public funding to be committed to the event to help it develop and expand as Britain's second biggest celebration of cinema.
A plea for "serious investment" has been issued as the festival began the countdown began to its 20th edition in 2024.
This year's festival, which ended on Sunday, saw admissions rise 22 per cent in the space of 12 months to 33,667, with most premieres sold out.
The festival is entering a new era after co-director Allan Hunter, who had overseen the event with Allison Gardner since the third event in 2007, decided to bow out this month.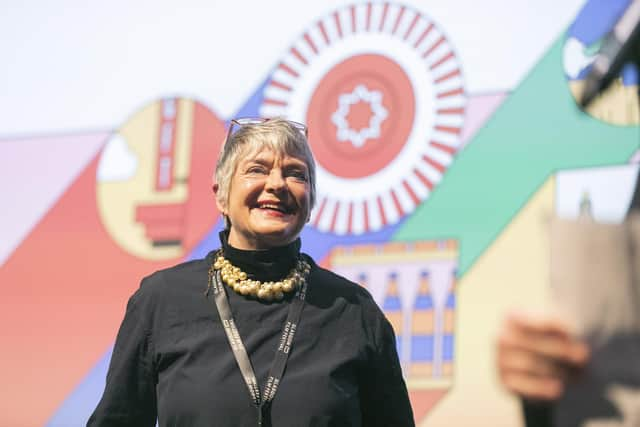 Ms Gardiner, chief executive of Glasgow Film, which runs both the festival and the GFT cinema, said the event's funding – which comes via the Scottish Government agencies Screen Scotland, EventScotland, Glasgow Life and the BFI – had been at a "standstill" level of around £450,000 for the last eight years,
She said: "Our funding situation is challenging at the moment, there are no two ways about it.
"We're the second largest film festival in the UK now. We need serious investment. We've taken the festival to 19 editions – now is the time to invest in success.
"By any metric, we are a successful festival, in terms of our breadth of programme, diversity of audience, audience numbers, engagement with filmmakers and our industry programme. We're walking the walk, not just talking the talk.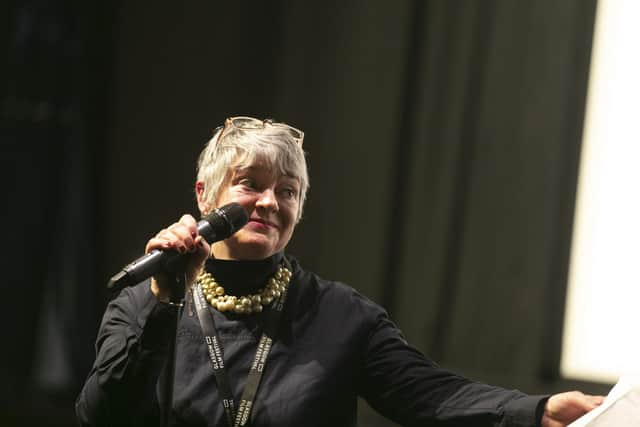 "My main message to funders is to invest in that success. That needs to come from the Scottish Government, Screen Scotland and Creative Scotland.Ms Gardner said the scale and organisation of the festival next year and beyond would be down to its funding.
She added: "I'm going to take the time to look at where the gaps are now.
"I'm very keen to have more up-and-coming programmers involved with the festival, that will be down to the budget that I have.
"I don't want to rush into anything. I have to think about what's next and plan it strategically.
"We have real ambitions around growing Scottish talent and growing our industry programme.
"We want to be a real hub for emerging talent during the festival, so that as well as getting to see great movies at the festival you can also get to meet people who can help, inspire and mentor you.
"We want to bring that emerging talent to the international audience that the festival has, in terms of distributors and sales agents."
Isabel Davis, Screen Scotland's executive director, said: "Glasgow Film Festival exemplifies quality and heart right across its programme.
"Its warm welcome to audiences and filmmakers alike brings more and more people together each year to celebrate the best films from Scotland and around the world.
"Our objectives of developing new audiences for a diverse range of films, and shining a light on pathways and possibilities for filmmakers, are richly met through GFF's programming which is supported by Screen Scotland.
"We congratulate the whole GFF team, with a very special mention to Allan Hunter, whose warmth, wit and exceptional programming talents are the embodiment of the festival."
Mr Hunter said: "I couldn't be happier with the festival as I step down and know that under Allison it will continue to flourish and thrive."
Comments
 0 comments
Want to join the conversation? Please or to comment on this article.