Georgia Ellery of Jockstrap on pop dreams, prog influences and the Mercury Prize
As a girl, Georgia Ellery dreamed of being the eighth member of S Club 7, but the music she now makes with fellow Jockstrapper Taylor Skye appeals to a more mature audience. Interview by Aidan Smith
You'd assume they had zero in common. That nothing could connect Will Fyffe, couthie, kilted, top-of-the-bill entertainer of 1930s music halls, with Georgia Ellery, who your correspondent has just christened "the avant garde Beyonce". But you'd be wrong.
In his comedy routines Fyffe would embark on a song which he'd quickly bring to a juddering halt for a rambling anecdote. Jockstrap, one of two exciting, très moderne acts to feature Ellery, specialise in juddering halts. A track will begin in a sweet, strumsome singer-songwritery way, her falsetto floating ethereally, and then … WHAM! Where did that wonky techno come from? If she's not the avant garde Beyoncé then she must be the glitchtronica Kate Bush or at the very least Joni Mitchell after being locked in a listening booth and bombarded with dubstep and grime. "Wow, crazy comparisons," she laughs. "I was a huge Beyoncé fan growing up so I really like that one."
If you think this link a bit contrived, and I wouldn't blame you, there's something else. Fyffe is best remembered for I Belong to Glasgow, the drinking ditty which was adopted as an unofficial civic anthem. A hundred years later comes Glasgow from Jockstrap's Mercury Prize-nominated debut album, I Love You Jennifer B.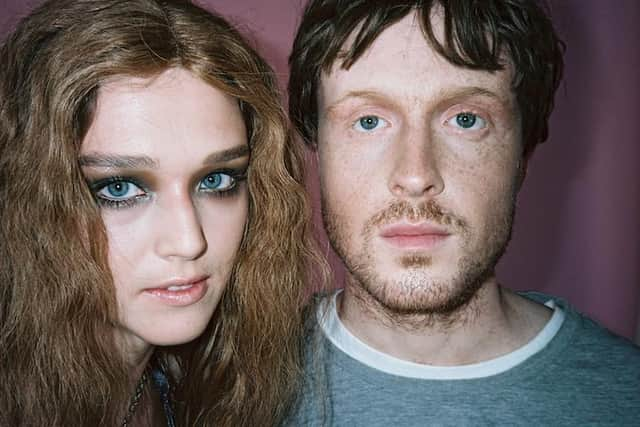 "Glasgow's made a mark on me," says Ellery, 25, who also plays violin in Black Country, New Road. "It's got a great energy, loves its music and is just such a cool place. Respect has to be earned, though, and if we're lucky, when we play our song, everyone will sing along really loudly, which is my favourite thing. Every time I've been I've had such a fantastic time. Plus, there's someone who lives there, so… "
In Jockstrap's ode Ellery is contemplating a visit to Glasgow to hook up with someone she fancies. But when she sings "I touch myself / Every time I see what's missing in my life" any lingering connection with Will Fyffe is blown right out of the Clyde. Her often daring lyrics seem to have been plucked from a breathlessly-scribbled diary. She insists her getting sexy and specific isn't a reaction against the safe, generic sentiments in a lot of pop, saying: "When I write songs I'm trying to figure out things that have happened in my life, so there's a purpose beyond music. But when I listen to other people's stuff I want to hear individuality, personality."
We're talking on the day of Ellery and fellow Jockstrapper Taylor Skye, also 25, playing Glasgow's Classic Grand. The duo, who met at London's Guildhall School of Music & Drama, are just back from touring America and have released a remix album of Jennifer B.
Black Country, New Road are just back from the States, too. So does her dual life ever get confusing? "No, because there's an App." Really? "Really. It tells me where I am, who I'm playing with." Oh, and did I mention Ellery also acts? She starred in Bait, one of the best British films of recent years.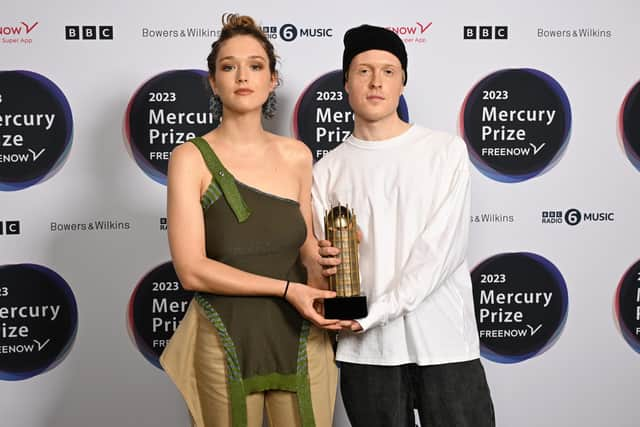 BC,NR are slightly kinder on the ears, especially for mature music fans true to the spirit of the NME's Lone Groover cartoon in that they can sound quite proggy. "I love prog-rock," says Ellery, born half a century after Yes and ELP slugged it out as apex predators of the scene. Who does she like? "Are Roxy Music prog?" Their first two albums for sure, when Brian Eno was credited with "synthesizer and tapes", an alien concept for the time. "Then Roxy. I love them."
There's a lot of love for Ellery out there, much of it following on from an exuberant performance at this year's Glastonbury. Some of that may not be entirely unconnected to her choice of stagewear which combined shimmering gold hot pants with what looked like a pair of Skye's old rugby socks – more Jockstrap contrariness.
Here's that admiration articulated on X: "Georgia Ellery the woman that you are… I wish Georgia Ellery was stepping on me!… Georgia Ellery yo te amo… How can I meet Georgia Ellery?… Me trying to beat the 'In love with Georgia Ellery' allegations." She giggles at the gush. "My mum read those out to me. What do I say here? They're very flattering. I love performing and I love that people love what I do."
Ellery's mother taught her classical violin while growing up near Land's End. Bait snares the gentrification of Cornwall, something of which Ellery is acutely aware. "Older friends looking to settle down just can't afford houses right now. It's really depressing."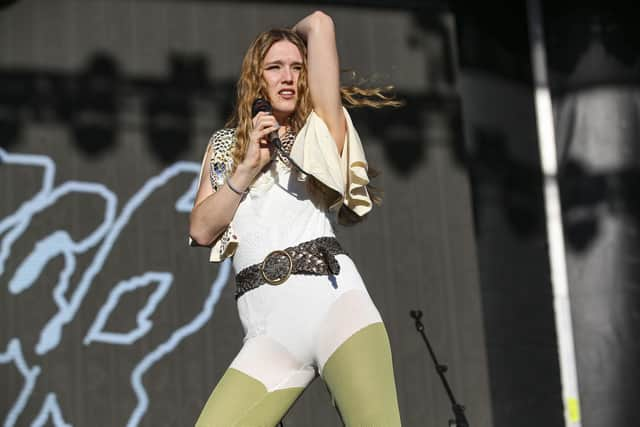 She was a young girl with pop dreams. "I had Britney posters on my bedroom wall and would paint pictures of myself as the brilliant new eighth member of S Club 7." Maybe Mum envisaged the Guildhall would see Ellery continue in a classical vein but, as she says, "jazz was my rebellion". Then – who was that interesting fellow striding confidently to the laundry-room in tartan pyjamas? "Taylor was studying electronica and was already a producer. I didn't really know what one of them was. But we hit it off right away.
"We had the name of our band before there was any music. We liked how Jockstrap looked written down. It was naughty. It probably made people think we were heavy metal. When we eventually got going I'd write songs and give them to Taylor. They always came back sounding completely different. I really liked that."
Ellery has had a brilliant year. "Mad," she says. "I've not really got any perspective on it yet but I'm sure when it's finished I'll be like: 'F****** hell!'"
And 2024? She'd love to do more acting. And there should be a new album from Black Country, New Road, a band who've had to survive much internal chaos. An earlier incarnation broke up in the wake of sexual abuse allegations against the singer. Then next singer quit on the eve of the second album's release. For Jockstrap, happily, the chaos is all in the music.
I<3UQTINVU, a fully remixed version of Jockstrap's Mercury Prize shortlisted album I Love You Jennifer B, is out now on Rough Trade