From Islay to Edinburgh, September promises a feast of jazz
The 25th Lagavulin Islay Jazz Festival will be Scotland's main jazz event this month, but it won't be the only one, writes Jim Gilchrist
As Edinburgh subsides once again after its annual bout of cultural effervescence, leaving only a lingering epidemic of fading flyposters, there is music a-plenty continuing through September across the country, particularly in the jazz stakes and not least in that other, slightly more concentrated festival amid the salt breeze and peat reek of Islay.
The 25th Lagavulin Islay Jazz Festival runs from 15-17 September, enlivening a wonderfully diverse range of venues, from the island's famed malt whisky distilleries, through village halls to bird sanctuaries, a Gaelic college and Bowmore's famous Round Church.
Established and respected Scottish performers rub shoulders with formidable younger-generation artists, sometimes in shape-shifting creative collaborations. Saxophonist, bandleader and educator Tommy Smith, for instance, gives a solo performance in that distinctive Round Church, while in Ionad Chaluim Chille Ìle Gaelic college, kitti's Caledonian Songbook features the award-winning young Paisley vocalist kitti's take on the Burns canon with a formidable band led by violinist Seonaid Aitken and including pianist Alan Benzie – who also leads his own funky tribute to Herbie Hancock's Headhunters in Bruichladdich Hall.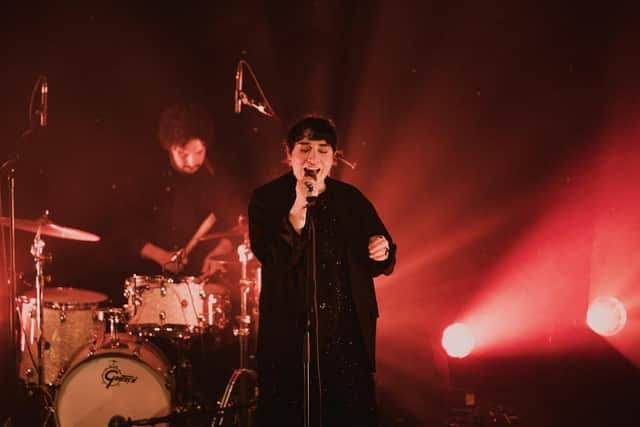 Benzie also shares a solo piano double bill at Lagavulin Distillery with Paul Harrison, the latter pianist also appearing in folk-jazz-straddling whistle virtuoso and saxophonist Fraser Fifield's latest project, The Secret Path, at Laphroaig Distillery.
Following an already sold-out opening-night concert with guitarist Graeme Stephen and New York singer-songwriter Michelle Willis, other gigs include another young award-winner, pianist Fergus McCreadie, playing Ellington and Strayhorn while his fellow Royal Conservatoire of Scotland alumnus, saxophonist Matt Carmichael, appears with his quartet. Two notable festival guests from the wider UK scene are drummer Sebastian Rochford and trumpeter Laura Jurd.
Back on the non-peated mainland, meanwhile, another transatlantic visitor is renowned American trumpeter Randy Brecker, who appears at Glasgow's Merchant's House on 17 September, playing the music of his late sibling and fellow front-liner in the Brecker Brothers Band, Michael, accompanied by saxophonist Tod Dickow and the high-powered, California-based trio Charged Particles.
Glasgow-based saxophonist Brian Molley, meanwhile, brings his much lauded quartet to Irvine's Harbour Arts Centre on 8 September, Blackfriars in Glasgow on the 9th and Edinburgh's ever-open Jazz Bar on the 20th. Other September guests at the Jazz Bar this month include pianist Paul Kirby, making a welcome visit from Seoul to lead his quartet on the 6th and, on the 28th, yet another emerging voice on the Scottish jazz scene, Marianne McGregor, voted "Best Vocalist" in the 2021 Scottish Jazz Awards.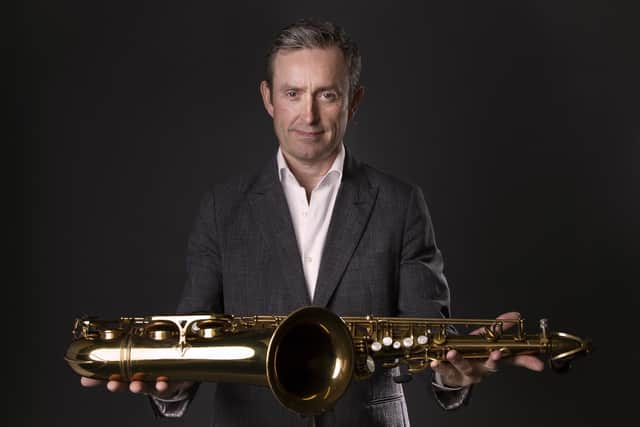 Also making a welcome return are the jazz-classical fusion duo New Focus, saxophonist Konrad Wiszniewski and pianist Euan Stevenson playing St Mary's Old Parish Church in Hawick on the 15th and Kirkcaldy's Old Kirk on the 16th.
Prior to fulfilling that Islay Festival gig, saxophonist Tommy Smith will play a solo concert in another resonant acoustic space, Dunfermline Abbey, on the 10th, before going on to lead another major event, as the Scottish National Jazz Orchestra, of which he is artistic director, hits the road for a three-night tour taking in Glasgow Royal Concert Hall, Aberdeen's Queen's Cross Church and the Queen's Hall in Edinburgh on 29 and 30 September and 1 October respectively.
Titled The Art of Arranging, the tour sees the mighty SNJO re-unite with the Grammy-winning pianist, composer and arranger Geoffrey Keezer, who has contributed to numerous of the orchestra's projects over the past 20 years. This time, the Wisconsin-born Keezer, who has worked with such greats as Art Blakey's Jazz Messengers, will steer the orchestra through classics by the likes of John Coltrane, Charlie Parker and Wayne Shorter, as well as his own compositions.
"Geoffrey's appreciation and understanding of music are huge," says Tommy Smith. "He has delivered superbly sensitive arrangements for us of pieces by composers and songwriters from Henri Mancini and Leonard Bernstein to Robert Burns. We're looking forward immensely to welcoming him back to Scotland."