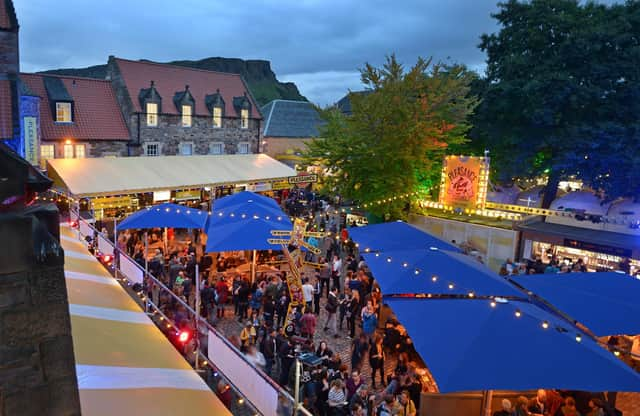 The Pleasance, which has been running for 35 years, is appealing for help to offset the "devastating impact" of cancelling 280 shows featuring more than 1,000 different performers which were due to be staged next month.
Festival-goers are being offered the chance to have their name immortalised on the gates of the famous Pleasance Courtyard in 2021 in return for a donation of £50 or more.
It is urging supporters to consider donating as little as £10 to ensure it can "create the festival experience in 2021 that you know and love."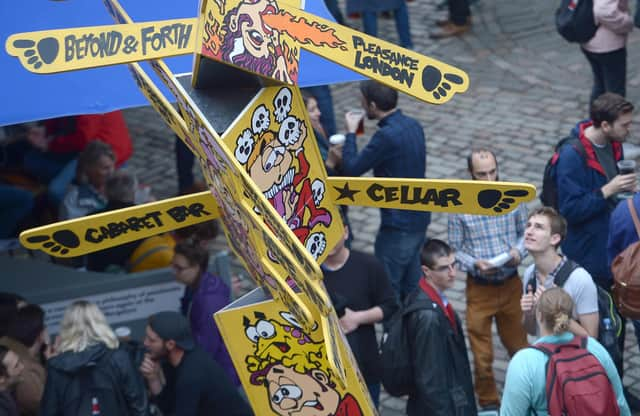 It has pledged that 30 per cent of all funds raised will go directly to theatre-makers and comedians, with the remainder being ploughed into rebuilding its Fringe programme for next year.
Some of the best-known operators at the Fringe are expected to run fundraising campaigns over the next few weeks after estimated losses of £21 million were run up in the wake of its cancellation in April due to the growing impact of the pandemic.
Earlier this month the Fringe Society revealed that it was joining forces with the Crowfunder platform to help companies, performers and venues bound back from the coronavirus pandemic.
Margolyes, Mitchell and Whitehall are among the best-known performers to have appeared at the Pleasance in recent years.
Its campaign website states: "We are not-for-profit, a
charity funded by our ticket sales, receiving no regular government subsidy. By donating the cost of a ticket from this year's festival, you'll help make sure we can be there in the future.
"The Pleasance Courtyard is an extraordinary place full of possibilities where artists and audiences thrive in a melting pot of creativity. It's a place for everyone, built by us, but made unforgettable by you.
"We want to rebuild what is lost and invest once again. We want to bring artists back to the stage.
"We want to ensure the Edinburgh Festival Fringe remains the world's greatest theatrical showcase and training ground.
"The next generation of arts professionals are going to need more support than ever. Your donation is vital in giving them that start."
Margolyes, who last performed at the Pleasance in 2012, said: "The Pleasance is not just a venue, it has a philosophy of passionate support for the artists it presents.
"I loved being part of the engine and was thrilled to see many young, experimental groups of performers. I was born again at the Pleasance, I can't wait to return."
Whitehall, an award winner when he made his debut at the Fringe in 2007, said: "I was 18 when I first performed at the Pleasance, six months into becoming a comedian and they gave me a break.
"Without the Pleasance finding ways to bring new comic talent to Edinburgh, the Fringe wouldn't be quite the same."
Mitchell, whose long-time doubt act with Robert Webb was honed at the Fringe in the 1990s, said: "A lot of theatres talk about encouraging new work and new talent, but the Pleasance really does it."