Fringe theatre reviews: Looking for Giants | Ramalama Ding Dong | The Adventures of Supernova de Loutherbergh | Soul Mate | Sugar and Blood
A luminous look at infatuation and a comedic exploration of racism lead our latest round-up of Fringe theatre shows. Words by Deborah Chu, Josephine Balfour-Oatts, David Kettle and Rory Ford
Underbelly Cowgate (Venue 61) until 13 August
A young woman sits in the office of her imposing dissertation supervisor. Years later, she discusses porn with a man called 'L' on a dating app. Years before, freshly graduated from high school, she meets the eye of a schoolmate from across a dance floor. These are her giants: the figures that loom large in her consciousness. Across three vignettes, our narrator is consumed by thoughts of these men. She imagines herself being watched by them; but even more intensely so, the person that she becomes under the spotlight of their attention. So who is she? The passive object of someone else's desire, or the author of her own?
Luckily, the brilliance of Cesca Echlin's writing, and Abby McCann's luminous performance in this one-woman show is entirely equal to the slipperiness of the question. Echlin captures all too well how random acts – an off-the-cuff observation by the narrator's professor, a chance encounter with her school crush in a pub – explode with existential significance when you're infatuated with someone you know nothing about. Because they're a mystery, everything about them is loaded with meaning. Because they're a blank slate, they are really all about you.
And therein lies Looking for Giants' most radical, troubling proposition: its assertion that fantasy is not an escape from reality, but is in fact a deeply generative act. Her imagined connections with these men provide the narrator with real emotional and erotic substance. Of course, that means her desires must forever be deferred, and that the men remain ciphers. To acknowledge someone else's interiority would mean having it cast a shadow over her own. So where does that leave our narrator?
It's not a spoiler to suggest that this conundrum lingers in the mind long after the show's runtime. Reality might have the advantage of being real; but when your fantasies are so much better, why settle for less? Deborah Chu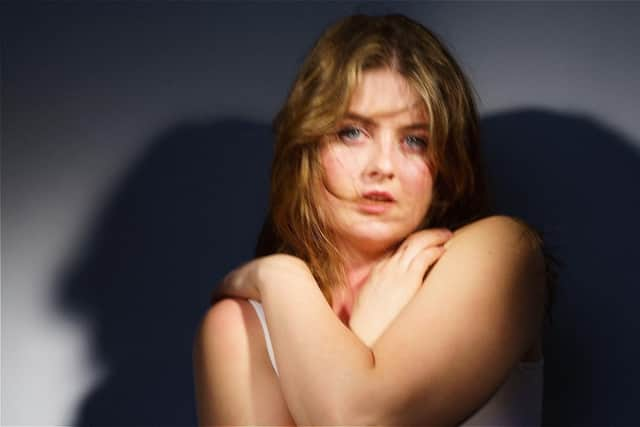 Montaging skits, anecdotes and songs, Ramalama Ding Dong is, according to its Welsh-Iranian creator Roshi Nasehi, an experiment in "making racism funny". Performed solo, the show documents Nasehi's first-hand experiences of racism and misogyny by strangers, schoolmates and co-workers, committed either intentionally or in ignorance.
Taking its cues from stand-up, the show is warm in its humour, and written with a keen sense of home – the taste of it, the feel. Nasehi's fondness for the Swansea weather-system (which her parents were reportedly unprepared for, despite Iran being, ironically, an anagram for rain) is moving, and her exploration of topics such as culture and cultural tradition is similarly sensitive and stirring.
Using a loop pedal, Nasehi mixes sound in real-time. Sudden shifts in lighting add richness and texture, and the use of video and animation (the latter is particularly compelling) along with cheeky, self-made diagrams (one suggests a causal relationship between racist behaviours and vowel length), add lightness and brightness. In practice, these elements can sometimes seem incongruous, but Nasehi's meta-comic project is impactful nevertheless, entertaining to the last. Josephine Balfour-Oatts
The Adventures of Supernova de Loutherbergh ***
theSpace on the Mile (Venue 39) until 12 August
Written and performed by Robyn Hunter, The Adventures of Supernova de Loutherbergh is a bittersweet and evocative tale. Following Supernova (or 'Nova', as she is known) after the sudden death of her mother, the piece is naturalistic in style, and covers an impressive amount of narrative ground. Suspended between girlhood and womanhood, Nova aches to be held – to achieve peace in an increasingly overwhelming and impenetrable world. In her grief, she pushes away those closest to her, and her inability to regulate her emotions, actions and reactions, though tackled with humour, takes a toll.
Wracked with sleeplessness and survivor's guilt, Nova's life is thrown into disarray. This is echoed in the structure of the piece, which is, for the most part, superb. Staccato scenes appear out-of-place at its mid-point, puncturing the pace, but tension is quickly regained, a testament to Bernice Leigh's directorial instincts and to Hunter's delivery. The ending is heart-rending (if overstepped with a slightly more contrived beat), showcasing Hunter's acting abilities to great effect, and capturing the species of madness specific to burgeoning adults – that hallowed yet hollow period of raging hormones and mounting responsibilities – with emotional intelligence. Josephine Balfour-Oatts
theSpace on the Mile (Venue 39) until 12 August
It's a remarkable discovery: after death, souls can simply be transferred into new donor bodies, making immortality possible ... for a price. When Nathan loses his wife Ruby on their honeymoon, she can simply be reborn in another vessel – but will she be the same person?
There's a neat conceit behind writer/director Sally Britton's ambitious three-hander, but with so many questions left unanswered, credibility is stretched beyond breaking point. Britton herself stands out vividly as cleaner Becky in an increasingly fraught love triangle, but Lucy Assassa's Ruby is woefully underwritten, though Lyud Hristov does a creditable job as flaky Nathan. Soul Mate has potent ideas, but does little to explore them. David Kettle
ZOO Playground (Venue 186) until 11 August
It's genuinely hard to discern whether Solveig Paulsen's historical murder mystery is devilishly complex or merely misconceived as it is so hard to follow. Set in Manchester in 1903 the body of a local landlady has gone missing – but who killed her? This seems to be the main problem facing our characters but they're mostly content to sit around drinking tea while discussing socialism and the suffragette movement.
Performances are no better than they have to be and the staging is stiff although there are a couple of not entirely unwelcome songs to break up the monotony. However, by the end you may find yourself still puzzling over whodunnit, why and what the point of it all was? Rory Ford