Former Scottish Widows HQ to be transformed for festival exploring climate change impact
It was a unique working environment in Edinburgh for nearly half a century.
Now one of Edinburgh's leading festivals has revealed plans to transform one of the city's most distinctive office buildings for an "immersive" event inspired by the natural world and the impact of climate change.
Artists and performers will be collaborating to create six separate "environments" inside the former Scottish Widows headquarters beside Holyrood Park for the five-day event.
A maze of former office and utilities spaces in the A-listed building, which is made up of a series of 12 hexagonal blocks, will be taken over by the annual Hidden Door festival for its next event, which runs from 31 May-4 June.
Festivalgoers will be able to explore recreations of a post-nuclear wasteland, a forest of moving trees, a garden exploring themes of extinction, the bed of an ocean, the core of the planet and a mountainous landscape inspired by the building's location beside Arthur's Seat.They will be able to experience live music, dance, film, visual art and opera as they journey around the building, which was built as a new Scottish Widows head office in 1976 and was vacated in 2020.
Hidden Door has secured the complex for this year's event ahead of a planned £100 million redevelopment, which will see five of the 12 hexagonal blocks demolished to make way for nearly 200 new flats, while new zero carbon office spaces will be created.
The festival will be transforming the ground floor of the building – which was said to be one of the biggest office spaces in Scotland – into four of the environments, with audiences venturing deeper into the building for another two.
The basement areas, including the former staff canteen, will also be home to three dedicated performance spaces where live music acts, spoken word performers and DJs will appear.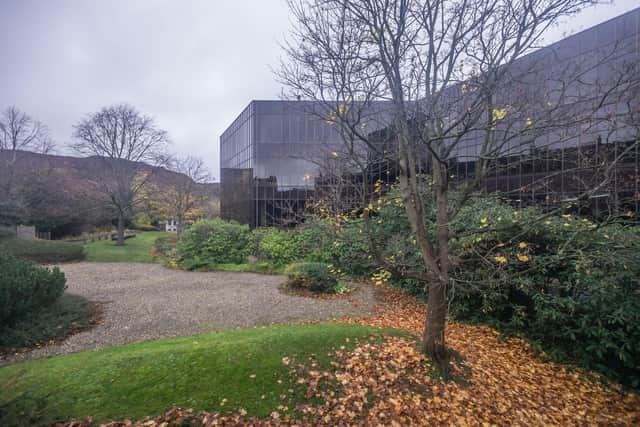 Choreographer Róisín O'Brien and composer Rowan McIlvride will be creating a dance piece for Hidden Door's post-nuclear wasteland, while artist Zoe Gibson and dancer Kai Tomioka will be creating work exploring the impact of conflict between different creatures in the mountain environment.
Opera singer Stephanie Lamprea, musician Tom Green and visual artist Oana Stanciu are working on an "anthropocenic garden" which will explore themes of extinction, while Beijing Dance Academy graduate Yuxi Jiang will stage her contemporary take on Chinese folk dance, The Last Leaf on Earth, inside the forest of trees.
Artist Alliyah Enyo will be creating the sea bed environment, Edinburgh-based electronic music producer Exterior will be working on an environment inspired by the geological depths of the earth and its distant past.
Dance artist Tess Letham will lead audiences on a "structured" journey through the six distinct environments with a "roaming-style" performance.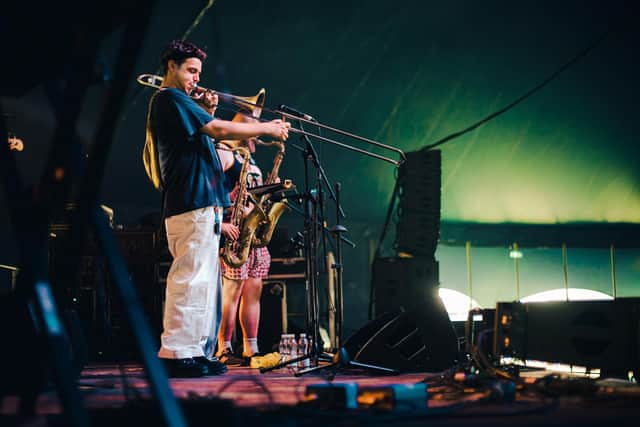 Visual artists creating work in keeping with the festival's environment and climate change themes include Becky Hunter, Chell Young, Elvey Stedman, Evie Rose Thornton, Kirsten Millar, Scott Hunter, and Soorin Shin.
Also on display will be photography from Emily Nicholl, abstract art from Iain H Williams, industrial art from James Sinfield, an installation from Jo Fleming Smith, object art from Joan Smith, textile art from Laura Lees, etchings from Madeline Mackay, found billboards from Martin Elden, ice-inspired hangings from Mary Walters, ink drawings from Natasha Russell, sculpture from Ross Andrew Spencer, paintings from Ryan Cairns, and sculpture from Tim Taylor.
The spoken word strand of Hidden Door will see Clare O'Brien will present her work inspired by the natural world and the creatures that wander through it, Bibi June present post-apocalyptic stories on climate change, Ross McCleary performs his piece advocating the refilling of the Nor Loch in Edinburgh, Janette Ayachi musing on searching landscapes and human connection, and Genevieve Carver presenting her work in response to dolphins, porpoises and seals.
Other spoken word performers include Sean Wait Keung, whose work explores identity and migration, Jay Whittaker, who will perform poems looking at mortality, illness and loss, and Elspeth Wilson, who will celebrate joy from a marginalised perspective.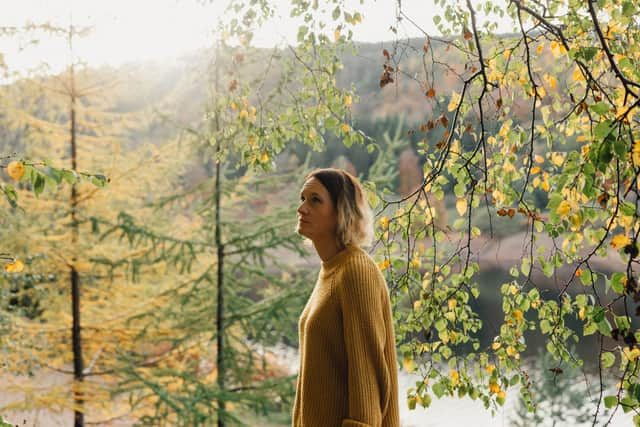 Music acts confirmed for this year's Hidden Door include rock bands Porridge Radio and Pillow Queens, electronica and techno producer Max Cooper, post-punk outfit Pozi, the New Orleans-based Hot 8 Brass Band, rapper Bemz, hip hop artist Billy Got Waves, jazz collective Corto.alto, alt-pop singer Berta Kennedy, brass band Blue Giant Orkestar and utopian synth duo Free Love.
Edinburgh-based music label Paradise Palms, Afro-Latin club night Samedia Shebeen and women and non-binary DJ collectives Sisu and EPiKA will all be hosting clubbing residencies.
Letham, who has been working on all the collaborations for Hidden Door's environments, said: "The various environments will be taking over the majority of the spaces we will be using in the building. Audiences will be given to enter but they will be able to come and go from them.
"The whole concept around the environments is about the natural world and the impact humans have had on the planet in various ways. They will all be incredibly immersive spaces.
"The building is so vast inside – when you go in at the moment you can be overwhelmed by its vastness, but when the festival is on audiences will be able to roam around quite freely, which is going to be amazing.
"It's really down to the building that Hidden Door has had the opportunity to really evolve and develop this year by commissiong all these unique projects and collaborations. It's really exciting."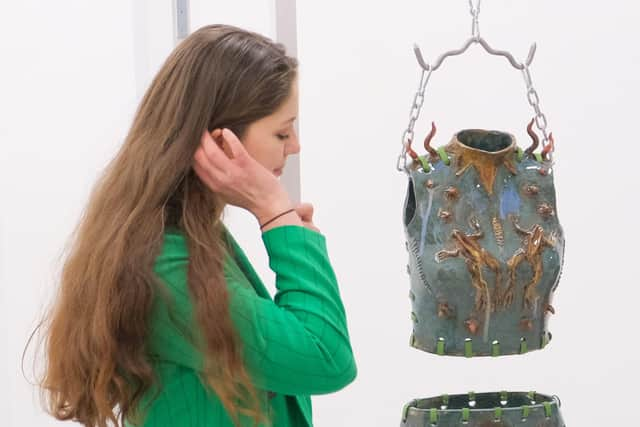 Hidden Door creative director David Martin said: "This is the sort of building I've always dreamed about taking over for Hidden Door.
"It has a sort of 'Tardis' quality - although it does look pretty big from the outside, nothing quite prepares you for the expanse of spaces on the inside - you really could get lost in there!"Every time we consider an empty building in Edinburgh we ask ourselves what we could do with it, and this one presents us with the opportunity to do something quite different."
Comments
 0 comments
Want to join the conversation? Please or to comment on this article.