Shonaig Macpherson has taken over as chair of the Edinburgh International Cultural Summit after a decade of the event, which takes place every two years.
It has brought some of the world's leading performers, arts leaders and politicians to the Scottish Parliament in August, with the aim of sharing "ideas, expertise and best practice".
Ms Macpherson also previously chaired the Royal Lyceum Theatre in Edinburgh, and has been on the board of both Edinburgh College of Art and the Royal Conservatoire of Scotland in Glasgow.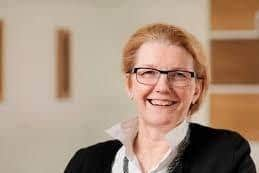 The former solicitor has been appointed after a review was ordered into the future of the event, which has previously been held while the Edinburgh International Festival and Fringe are in full swing.
Ms Macpherson is one of five new trustees of the summit's foundation, along with former MP Stephen Gethins, Gayle McPherson, director of the Centre for Culture, Sport and Events at the University of the West of Scotland in Glasgow, former Irish diplomat Dan Mulhall, and Edinburgh University professor and broadcaster Mona Siddiqui.
Ms McPherson said: "Recent times have underscored the vital importance of culture to our individual and collective wellbeing.
"The foundation's role in stimulating and inspiring debate across nations is more relevant and important than ever."
Sir Jonathan Mills, a former director of the Edinburgh International Festival, has been programme director of the summit in its first decade.