Exclusive:

Former Edinburgh Filmhouse staff reveal plans to bring historic art house cinema back from the dead

New charity in "advanced discussion" with building's owner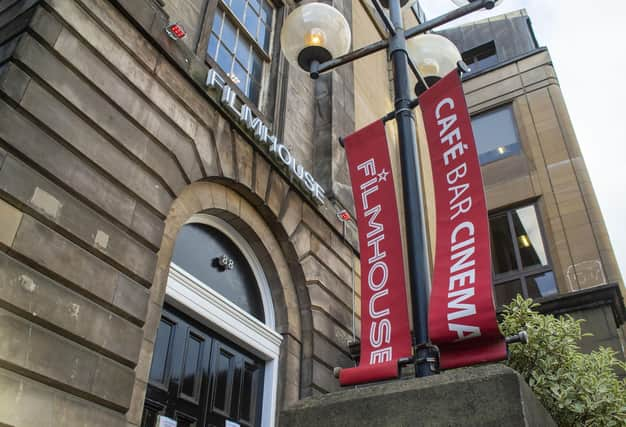 Former staff at Edinburgh's Filmhouse cinema have revealed they hope to reopen the boarded-up venue next year after holding months of talks with its new owner.
The four-strong team, led by former chief executive Ginnie Atkinson, has created a new charity aimed at taking over the running of the entire building at 88 Lothian Road.
They say they are in an "advance disussion" over a long-lease agreement to revive the art house cinema and historic home of the Edinburgh International Film Festival. Both were forced to cease trading immediately when their parent company went into administration last October.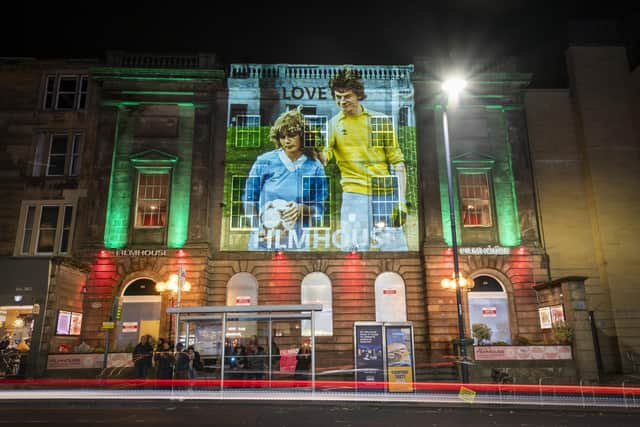 Caledonian Heritable, owners of The Dome, Ryan's Bar and the Theatre Royal In Edinburgh city centre, snapped up the building for £2.65 million after it was put up for sale by administrators handling the assets of the Centre for the Moving Image.
However there has been cross-party support within the city council for the retention of the Filmhouse building, which first hosted film screenings in 1979, as a "cultural cinema."
Ms Atkinson has joined forces with Filmhouse's long-time head of programming Rod White, former head technician David Boyd and former programme manager James Rice to set up Filmhouse (Edinburgh) Ltd.
They launched a crowdfunding appeal to try to buy the building when it was put up for sale in November, but fell well short of a £2 million target, despite securing the backing of stars like Brian Cox, Sam Heughan and Jack Lowden.
A crucial development emerged in January when councillors rejected a bid by the administrators to transfer the building's licence. Another hospitality operator, the Signature Pub Group, blamed the decision for scrapping a bid.
It later emerged that the Scottish Government, Screen Scotland and the city council were involved in behind-the-scenes talks to try to reopen the Filmhouse, despite the sale to Caledonian Heritable.
Plans have already been revealed for a revival of the 76-year-old film festival, which is going ahead in scaled-back form this month as part of the Edinburgh International Festival. Leading Scottish film producer Andrew Macdonald has just been appointed to form and chair a new company to stage the event from 2024 on.
Scottish Government agency Screen Scotland and Edinburgh City Council, which previously funded annual funding for the Centre for the Moving Image, are both expected to maintain some of that support for the reborn Filmhouse.
An official announcement from Filmhouse (Edinburgh) Ltd said: "Caledonian Heritable Ltd. who recently acquired the Filmhouse building at 88 Lothian Road, are in talks with a new charity to explore re-opening the much-loved cinema.
"Filmhouse (Edinburgh) Limited, granted charitable status in June and led by four former Filmhouse colleagues, is in exclusive discussions with Caledonian Heritable regarding a long lease on the building at 88 Lothian Road, with the aim of re-opening Edinburgh's unique cultural cinema."
Ms Atkinson said: "Being in advanced discussion with Caledonian Heritable is a significant step on the journey towards restoring cultural cinema provision for the city.
"We anticipate being able to make a further statement after the festival."
A spokesperson for Caledonian Heritable said: "We have a longstanding appreciation of the vital importance of culture and the arts to the city of Edinburgh and are pleased to be working with Filmhouse (Edinburgh) Ltd in anticipation of a new era at this key cultural venue."
Comments
 0 comments
Want to join the conversation? Please or to comment on this article.