First look: Edinburgh museum charting centuries of medical history to create £1m robotics galleries
A Scottish visitor attraction charting centuries of groundbreaking medical breakthroughs and surgical advances in Scotland is to create state-of-the-art new galleries to show how robots are transforming modern-day healthcare.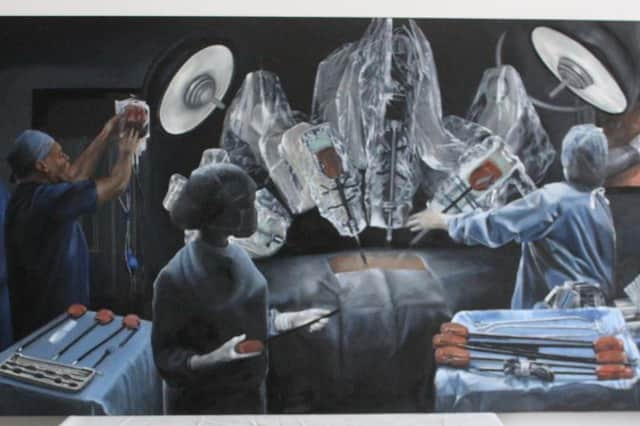 A £1 million redevelopment will be carried out at the Surgeons' Hall Museums in Edinburgh to allow visitors to explore the impact of the surgical revolution that.has unfolded since the late 20th century.
However it will also look at what the future of surgery may hold and examine what the introduction of robotics may mean for modern-day medicine.
Some of the earliest and most up-to-date surgical robots will be going on display as part of the overhaul of one of Scotland's oldest museums, which is due to be unveiled in June.
A previous £4.4 million revamp to modernise the city's historic medical museum, which was completed in 2015, saw visitor numbers rise from around 30,000 in 2013 to more than 85,000 in recent years.
The new "Body Voyager" displays, which will transform two connecting rooms at the museum complex, have been inspired by the growing use of robotics in surgery in recent years.
They have been developed in partnership with American robotics giant Intuitive Surgical, which created the Da Vinci robotics system introduced to the UK more than 15 years ago.
Key questions it will pose include whether operations will take place without a human surgeon in future, whether technology improves patient safety and whether the surgeons of the future are likely to be data programmers.
A new immersive virtual reality experience will allow visitors to take "a journey through the human body" to see how how computer and robotic technology is redefining the role and practice of the surgeon.
Artist Inês-Hermione Mulford, an Edinburgh College of Art graduate who specialises in surgical work, will be creating a series of paintings to "explore and humanise" key themes, including the evolving patient-robot-surgeon relationship.
Christoper Henry, director of heritage, said: "It is clear that there is a deep and unwavering interest in the human body and what happens to it during illness.
"The galleries are planned to take visitors on a journey through the human body exploring the way in which modern technology and in particular body imaging is changing the course of modern surgery and patient care and wellbeing.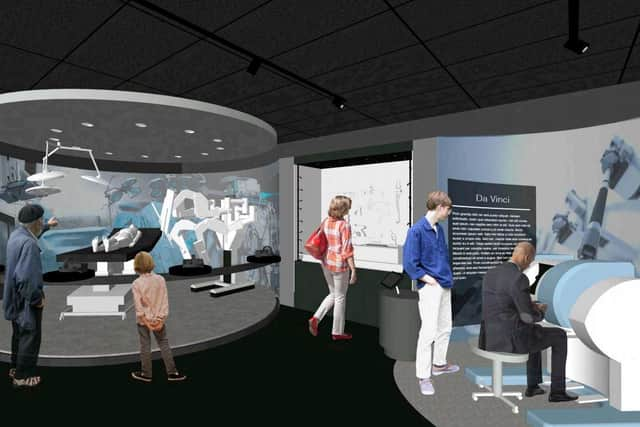 "There will be four zones in the galleries - an introduction, the head, the torso and the limbs. Each area will look at the extent to which robotics has been
introduced into certain procedures already, as well as charting the development of robotic equipment.
"In each area, human remains will be on display next to common modern surgical equipment as well as interpretation models showing the anatomy of the body area involved.
"In parallel, we will show the likely trend of developments in each area highlighting technology that may come into use."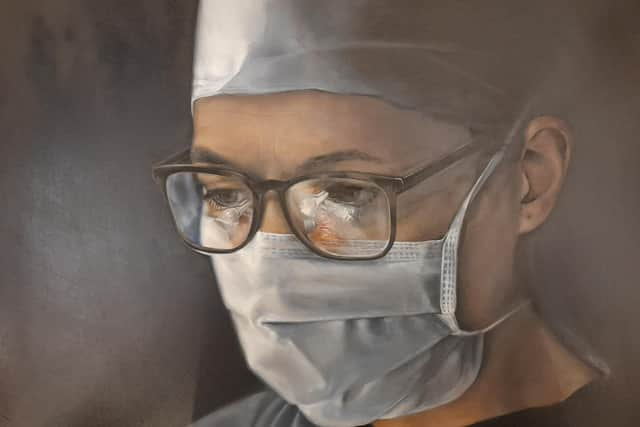 The collections at the museums, which was first opened to the public in 1832, are owned by the Royal College of Surgeons, which dates back to 1502.
It highlights the impact of key figures and surgical advances such as James Syme and pre-anaesthesia surgery, Joseph Lister and the breakthrough discovery of antiseptic and James Young Simpson and the discovery of chloroform as an anaesthetic.
Visitors are also able to discover the real-life story of Joseph Bell, the surgeon said to have inspired Arthur Conan Doyle to create Sherlock Holmes, and recall the dark deeds of bodysnatching serial killers Burke and Hare.
Mulford said: "Even before graduating from Edinburgh College of Art in 2016, I have specialised in observational art and surgery, being fortunate to have been working in and out of operating rooms since 2015.
"So I felt unbelievably honoured to have been asked to be the project artist for the new exhibition.
"For those who have been to the museums will know it is full of incredible paintings made by artists and medical practitioners alike, so it is a huge honour to think my paintings will join those walls.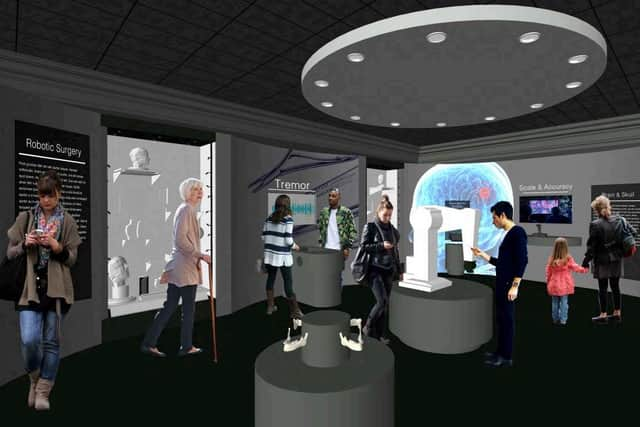 "I am both insider and outsider when it comes to surgery. I have gained access to places and witnessed procedures that few others have had the chance to.
"While I have a good understanding of the medical world and surgery, enough to ensure my paintings are technically correct, I also have the amazing position of being able to see it from the outside and give a lay-man's perspective.
"As the museum isn't designed solely for those with an understanding of the medical world, having this perspective is really important to ensure the works speak to any and all viewers.
"My job has been to explore themes within these amazing new forms of surgery, specifically robotic surgery and present them in art form to hopefully dispel preconceived notions and to explain these ideas without words."
A message from the Editor:
Thank you for reading this article. We're more reliant on your support than ever as the shift in consumer habits brought about by coronavirus impacts our advertisers.
If you haven't already, please consider supporting our trusted, fact-checked journalism by taking out a digital subscription.
Joy Yates
Editorial Director
Comments
 0 comments
Want to join the conversation? Please or to comment on this article.