Filmhouse campaigners insist historic Edinburgh cinema has a 'viable' future
New charity launches further push to help pay for revamp of the Filmhouse cinema
Leading figures spearheading a bid to revive Edinburgh's boarded-up Filmhouse cinema have insisted it has a "viable" future – as long as they can raise enough money for a refurbishment.
Ex-chief executive Ginnie Atkinson, one of four members of staff who have launched a new charity to try to reopen the venue, admitted parts of the venue, including seating more than 20 years old, were in a "pretty poor" condition.
Ms Atkinson suggested the Filmouse had not been failing as a cinema before its operator, the Centre for the Moving Image (CMI), went into administration in October last year. But she admitted significant work was needed to bring it up to scratch, particularly in its screening rooms.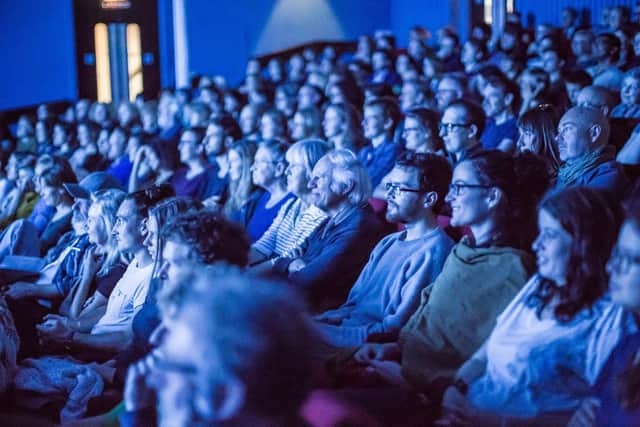 She praised Edinburgh-based hospitality company Caledonian Heritable for carrying out a "huge" amount of work on the building since acquiring the site earlier this year, including its roof, masonry, windows and drainage, and insisted it had "no desire" to run the Filmhouse's cafe-bar.
But she revealed the UK Government and the city council were both being asked to support the charity's bid to raise £1.25 million by February to pay for the planned internal refurbishments.
Government agency Screen Scotland recently committed £300,000 to Filmhouse (Edinburgh) Limited, while a public crowdfunder has raised more than £200,000, including gift aid pledges, since it launched in mid-September.
Speaking at a public meeting about the fundraising campaign, Ms Atkinson said she and former programme manager James Rice, former head of programming Rod White and former head of technical David Boyd had been attempting to secure the future of the Filmhouse since shortly after its sudden closure.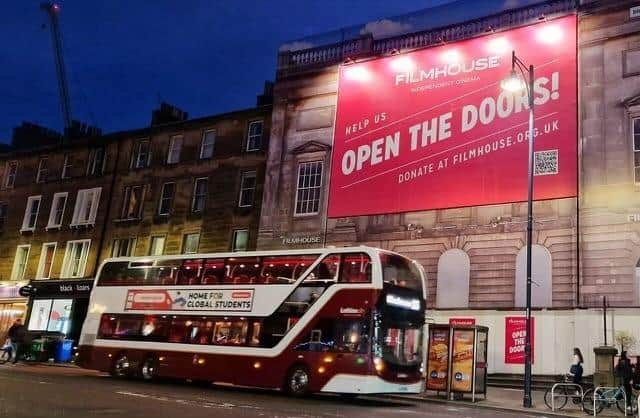 She suggested the Lothian Road landmark, which went onto the open market in November last year, "would have been a pub by now" had councillors not refused a request by the administrators to transfer the Filmhouse's licence.
Ms Atkinson said: "We were very fed up last Christmas, but still very determined that there could possibly be a Filmhouse somewhere in Edinburgh. We were actually looking into the Odeon on Lothian Road when we set up a new company with a view to somehow recreating the Filmhouse in the city even if it wasn't going to be in the building that we knew. The refusal of the licence in January was a pivotal moment.
"Luckily, because of the licensing situation, Caledonian Heritable were interested in talking to us. We needed to show we were a credible company as cinema operators.
"When the CMI went into administration, a lot of people thought that the Filmhouse had failed, but the cinema was only part of the CMI. We believed – and continue to believe – that the cinema is viable.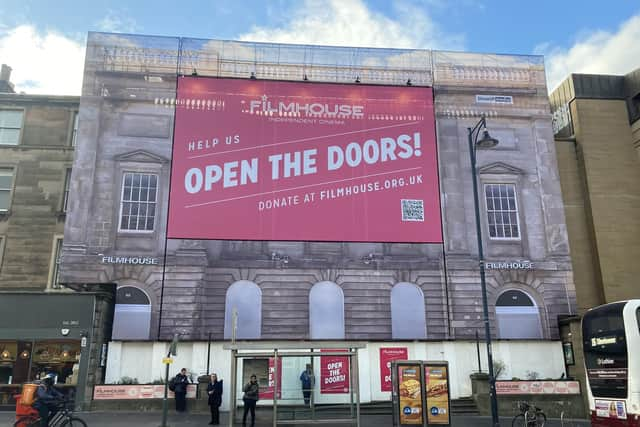 "We know we can run it, as we've all done it. But as we talked to Caledonian Heritable, Screen Scotland and the council, it became clear to them that we were a credible force."
Ms Atkinson, who called on supporters to become "ambassadors" for the fundraising campaign, said it needed to attract more support in coming months to ensure a lease agreement could be agreed with Caledonian Heritable and the planned revamp could proceed.
Ms Atkinson said: "The refurbishment is very important. Architects are going to supply costs for everything that needs to be done in the building.
"We're fundraising towards a point where we can match the requirement to do the work and other costs that need to be covered. If we know we have enough money, we can sign the lease, do the work and then open the doors."
Comments
 0 comments
Want to join the conversation? Please or to comment on this article.