Festival Diary: Val McDermid revisits lockdown for next novel
Former First Minister Nicola Sturgeon was in audience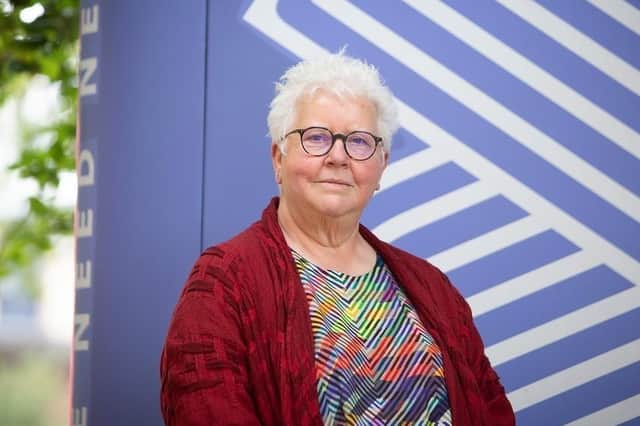 There was much to tantalise fans of Val McDermid at her book festival event.
The author has won widespread acclaim for a new series following the exploits of journalist Allie Burns – with each book set a decade apart.
However McDermid admitted she had had no shortage of pleas to ditch Burns' partner Rhona from the series from readers unimpresed by how their relationship had unfolded.
The next instalment will be set in 1999 – the year of the Scottish Parliament reopening and widespread hysteria over the prospect of the so-called "Y2K" millennium bug bringing the world to a standstill.
She said: "That didn't actually happen, as you might have noticed. But there were all sorts of other interesting things that happened.
"I always like to go out at the end with a big historical point. On 31 December 1999 Boris Yeltsin handed power over to Vladimir Putin. Now there's a world-changing event, which will be nothing to do with Allie Burns, by the way."
McDermid's fans will have to wait a while for 1999 as the author has returned to her Karen Pirie detective series, with a new novel due in the autumn, a year after a TV adaptation arrived.
The book was written in New Zealand while McDermid was meant to be taking a break from writing while working as a visiting professor in Scottish studies and crime fiction at the University of Otago in Dunedin, but returned to Pirie as the character was "nippin' ma head."
McDermid recalled struggling to finish Stil Life, the previous instalment in the series, during the Covid pandemic lockdown in 2020, the period which will provide the backdrop to the new book.
She recalled: "All my books up to that point had been written in the here and now. But I couldn't do that at the time as there was no solid ground.
"You turned on your telly at lunchtime and there was the First Minister telling you what today's news was. You never knew what it was going to be from one day to the next. It was scary. We were all scared. You didn't know if this was going to be the thing that was going to see us off. I had just written Resistance a few years ago, which is all about a plague that sees off humanity."
All this would not doubt have brought back a few memories for Nicola Sturgeon, who was spotted slipping into the back row of the auditorium for McDermid's sell-out event.
I still don't know how to make one myself, but I've been hugely by Nicola Benedetti's Instagram reels, which have offered intriguing snapshots of her days and nights as Edinburgh International Festival director.
Highlights in the latest one included shots of Benedetti counting off the dates on festival posters, greetings performers coming off stage, leading a standin ovation at the Usher Hall, sitting hunched over a laptop in a dressing room – and the delights on offer at an unidentified Edinburgh chippy.
My own guess would be one of the fine establishments on the doorstep of the Edinburgh Playhouse. If you know the identify of the takeaway with which has earned the Benedetti seal of appoval let me know.
Comments
 0 comments
Want to join the conversation? Please or to comment on this article.