Festival Diary: Kilts and confessions as the EIFF returns
Celebration of cinema returns with a roar
The return of the Edinburgh International Film Festival from the dead has been probably the biggest single cause for celebration this month.
After recovering from the collapse of its operator, the EIFF's opening night festivities were notably scaled-down from last year's lavish bash at the National Museum.
The revelry was confined to the swish Everyman cinema for the world premiere of new Scottish feature film Silent Roar, with stars Ella Lily Hyland and Louis McCartney leading the way down the red carpet.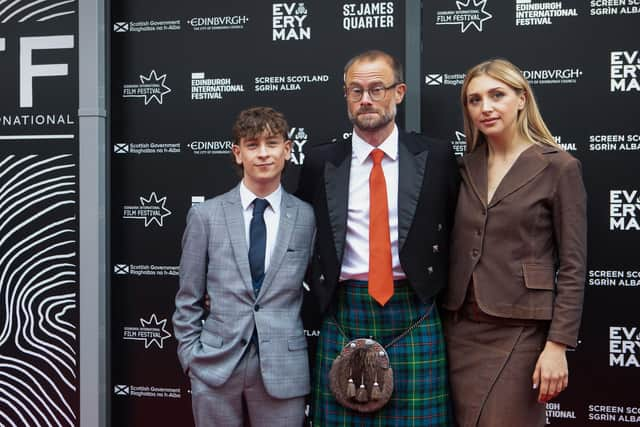 Few guests missed the opportunity to dress up, including writer-director Johnny Barrington, who suggested he might just have been suffering from pre-premiere nerves.
Briefly introducing the film before the screening in his kilt, he simply said: "I've only eaten three bananas and an apple today.
"In the taxi over here, Ella said to me: 'What's that bag thing on your lap.' She didn't know what a sporran was. You learn a new thing every day."
Hyland and McCartney had very different red carpet recollections of training for their surfing scenes on the Isle of Lewis.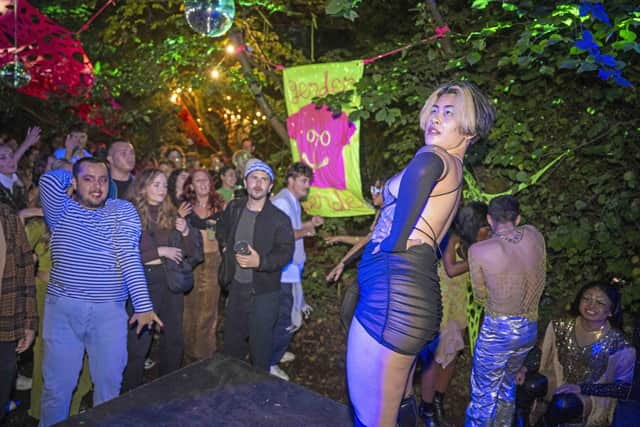 McCartney said: "We went out every morning at 6am to do a morning swim."
But Hyland corrected him, adding: "I think I did it once. You're being too kind to me. I don't even know if I went in."
The blurring of boundaries between the festivals is more notable than ever this year.
And actor Anders Hayward could be forgiven for feeling particularly blurry-eyed on Friday night.
The actor, who plays one of the Hebridean islanders, in Silent Roar, was among the other cast members to turn out for the EIFF curtainraiser.
By my calculations he would have just about made it to the Traverse Theatre in time for a cup of tea and a costume change before swapping the Western Isles for Edinburgh's New Town and stepping into the role of sex worker Jay in comedy-drama Adults.
Creative Scotland's chair Robert Wilson, who was among the EIFF guests, was looking even resplendent the following night when the festival crowds flocked west to his Jupiter Artland art park.
Its Jupiter Rising festival was also back in reduced form this year, but still had plenty to dazzle the senses of the crowds who made the half-hour trip from city centre in pursuit of the promised "debauchery, dancing, cameos and karaoke."
A joint effort with the Edinburgh Art Festival, the event was inspired by ongoing Jupiter Artland exhibition by Lindsey Mendick, which takes visitors on "a procession through the ultimate night out" and is itself partly inspired by Robert Louis Stevenson's novel The Strange Case of Dr Jekyll and Mr Hyde.
The Jekyll and Hyde nature of both Edinburgh and its festival was perfectly encapsulated by the eye-popping array of entertainment on offer.
This include cake-related promenade piece by artists collective Stasis, a "toasts to the virtues of slugs" by cabaret duo An(dre)a Spisto and Joana Nastari, live music from the "queer feminist punk rock & rage outfit Pink Suits and a "sex siren" workshop led by Honey Revlon.
And Edinburgh may be awash with pop-up bars this month, but I've yet to see anything that can compete with Jupiter Rising's "Boob Bar."
Comments
 0 comments
Want to join the conversation? Please or to comment on this article.